SpicyWrap your CHILI publisher integration
Give your users assets & controls they'll intuitively know how to use.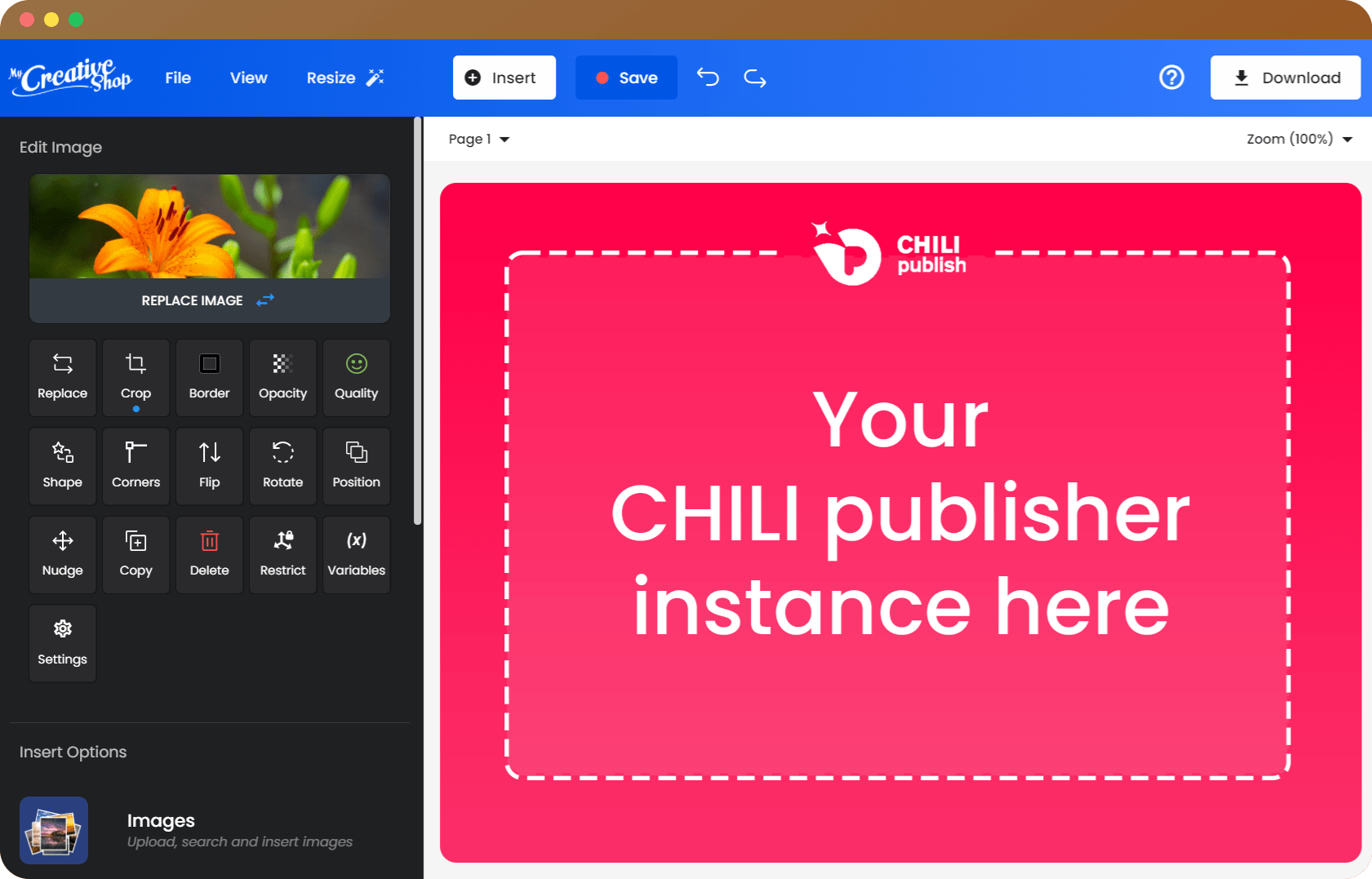 What is SpicyWrap?
It's an awesome interface wrapped around your CHILI canvas.
You maintain 100% control over your CHILI instance.
SpicyWrap makes your integration look and feel awesome.
SpicyWrap adds extra features your users want.
Developers love SpicyWrap - it makes their life easy!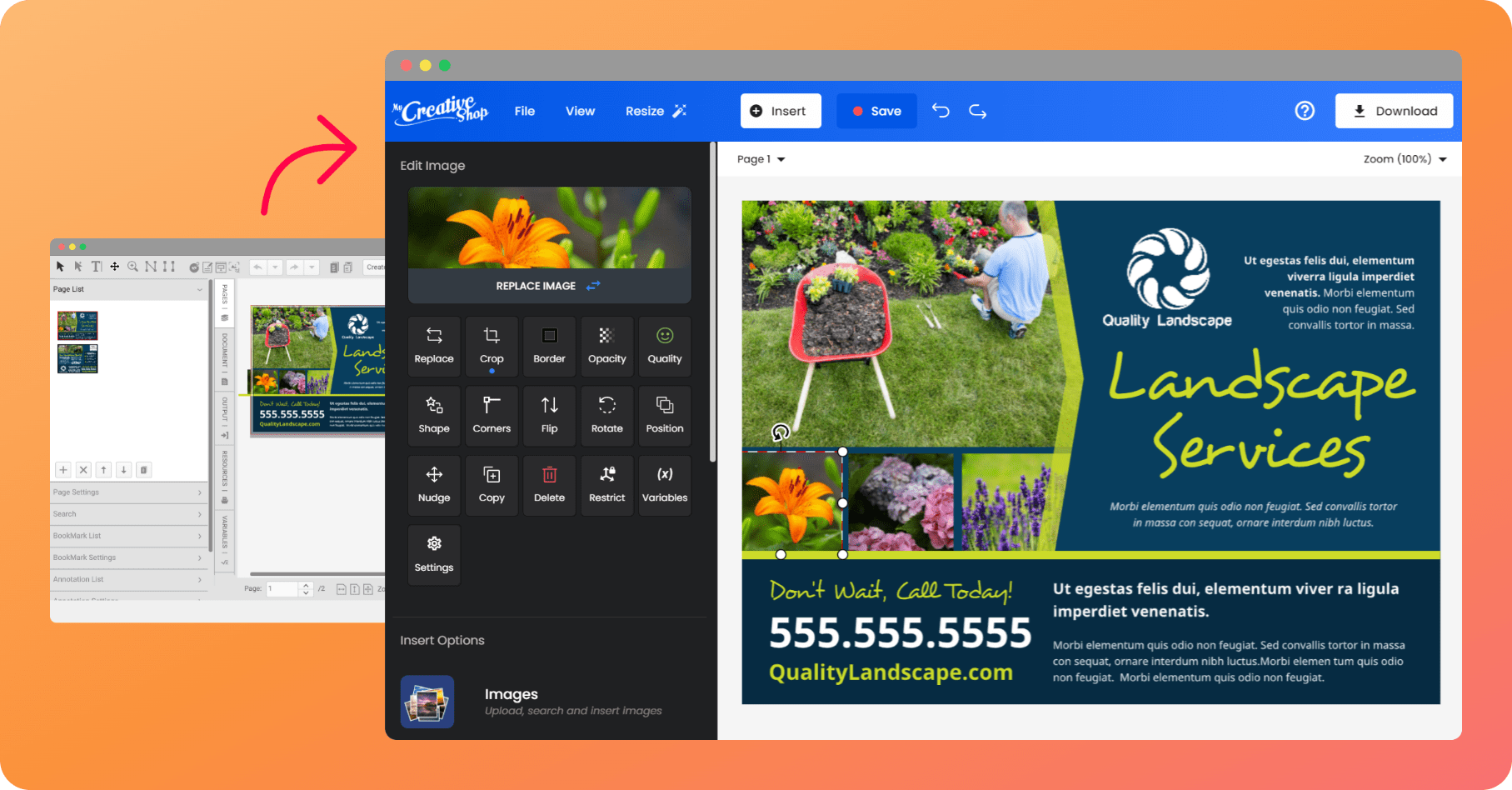 SpicyWrap is good for your brand!
With just a few lines of code you can add your logo, change header & button colors, and customize the main call to action.

SpicyWrap Feature
User Image Uploads
Let your users upload images and always have them available. Spicy Wrap handles all of the storage, uploading, and file/folder management for you!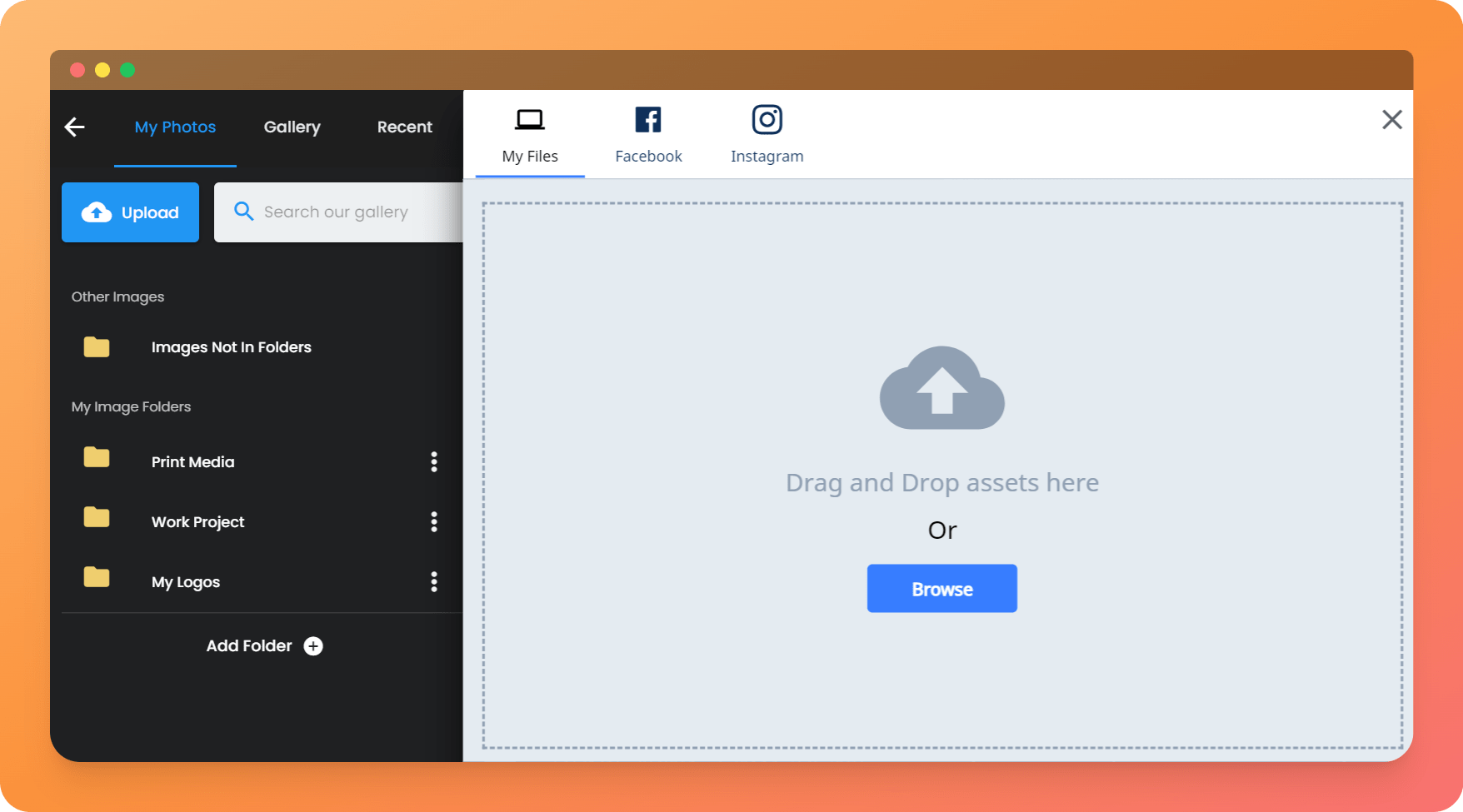 SpicyWrap Feature
Stock Photo Library
Choose from over 20,000 stock photos that are wholly owned and available for your users to utilize when designing.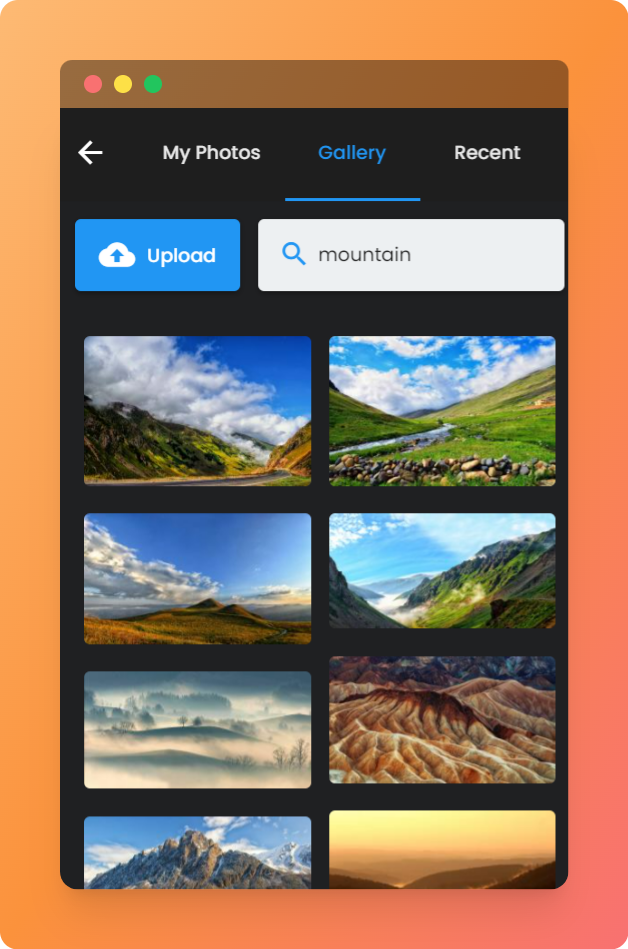 SpicyWrap Feature
Fonts
Bring your designs to life by choosing from over 170+ fonts in our robust and ever-growing font library.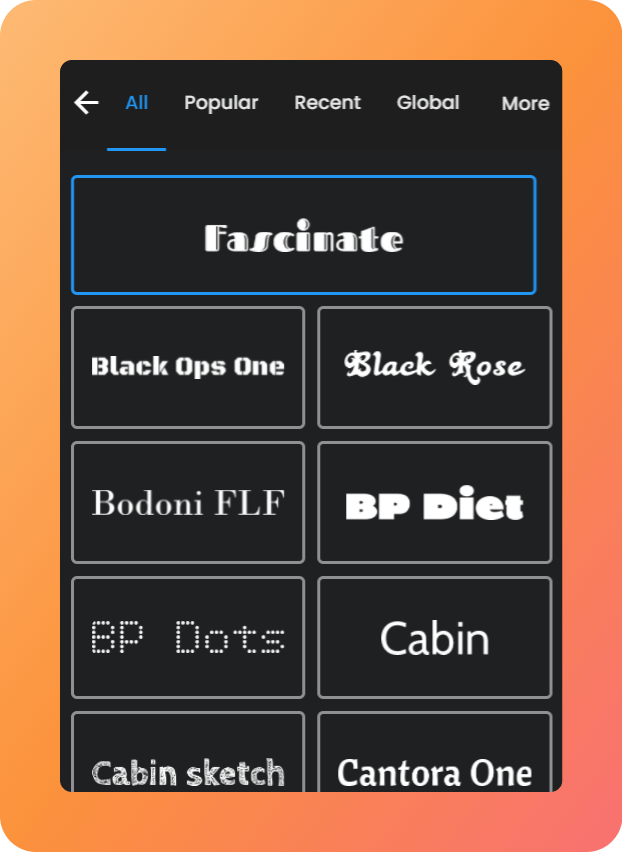 SpicyWrap Feature
Enhanced Color Picker
Use our robust CMYK color picker to guarantee easy color selection and accurate output. Our color picker also detects all active colors and allows for bulk changing of all colors at once.
SpicyWrap Feature
QR Code Builder
Now more than ever, we are seeing QR codes gain in popularity. You can use our QR code generator to generate high-resolution QR codes without ever leaving the editor.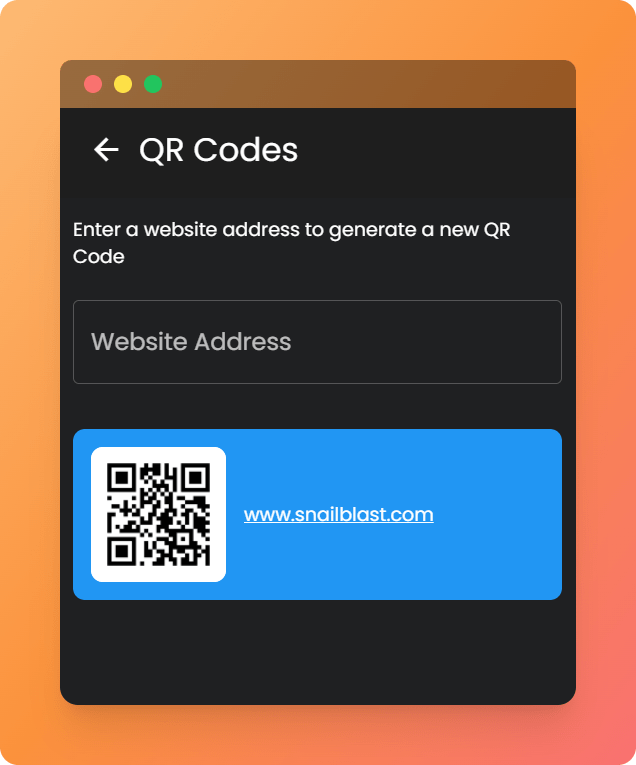 SpicyWrap Feature
Design Assets
We offer a huge collection of design assets to help you manufacture new and edit existing templates. Shapes, icons, text snippets, patterns & images are just some of what is available.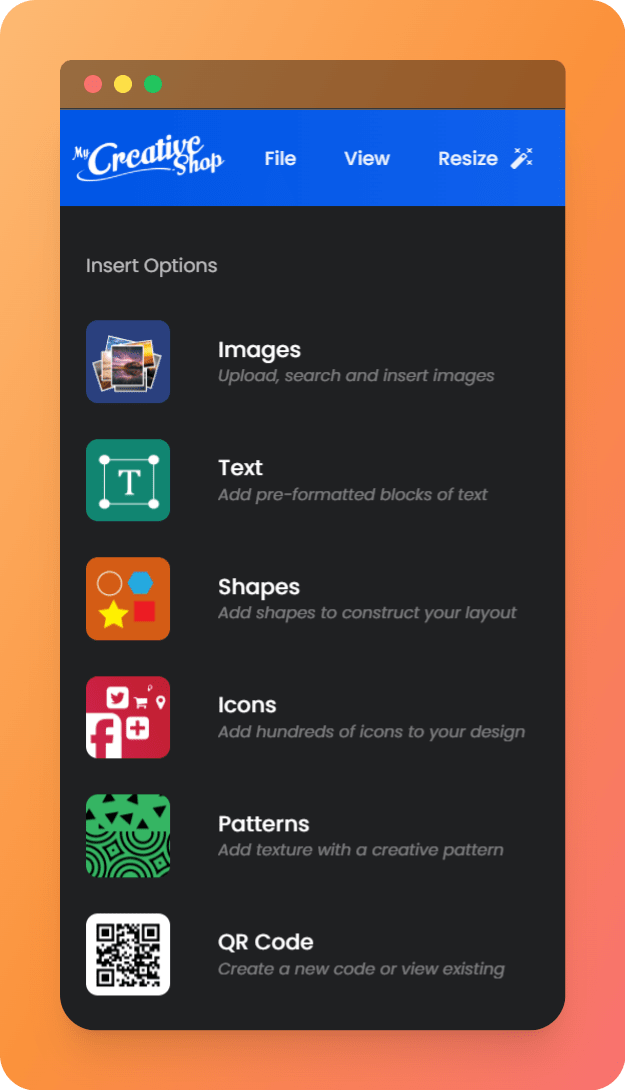 SpicyWrap Feature
Simplified Design Controls
Designing should be intuitive and easy. With Spicy Wrap we've customized & optimized every CHILI control, making the design experience feel simple & modern.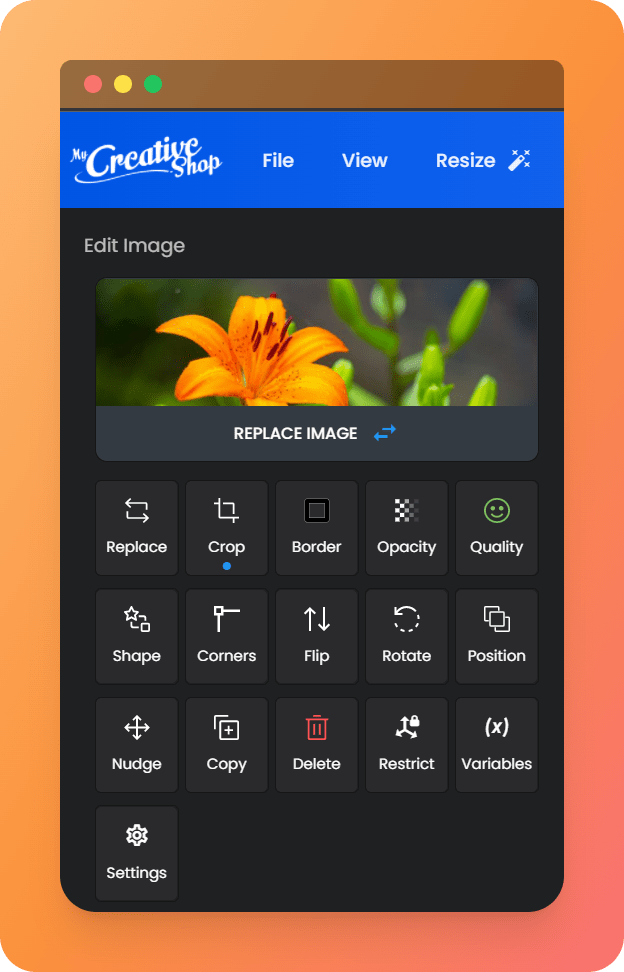 SpicyWrap Feature
Mobile Editing
Spicy Wrap's responsive interface allows your users to design on whatever size device they want.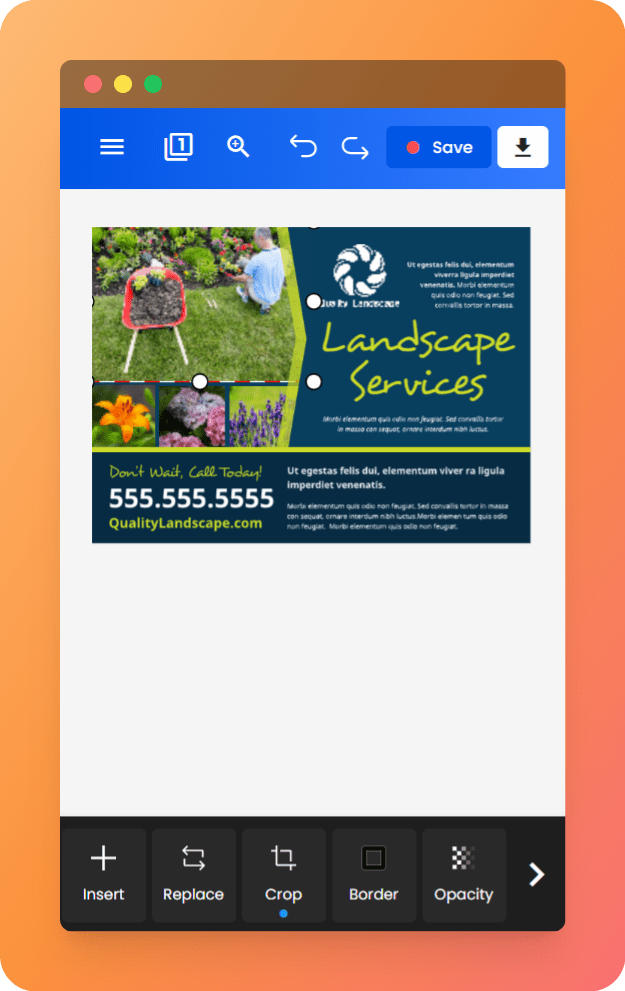 SpicyWrap Feature
Document Output Options
Spicy Wrap provides access to MyCreativeShop's custom document output API. Output high-resolution PDF & JPG files, and optionally run the files through PDF Optimization tools guaranteeing a perfect print-ready file every time!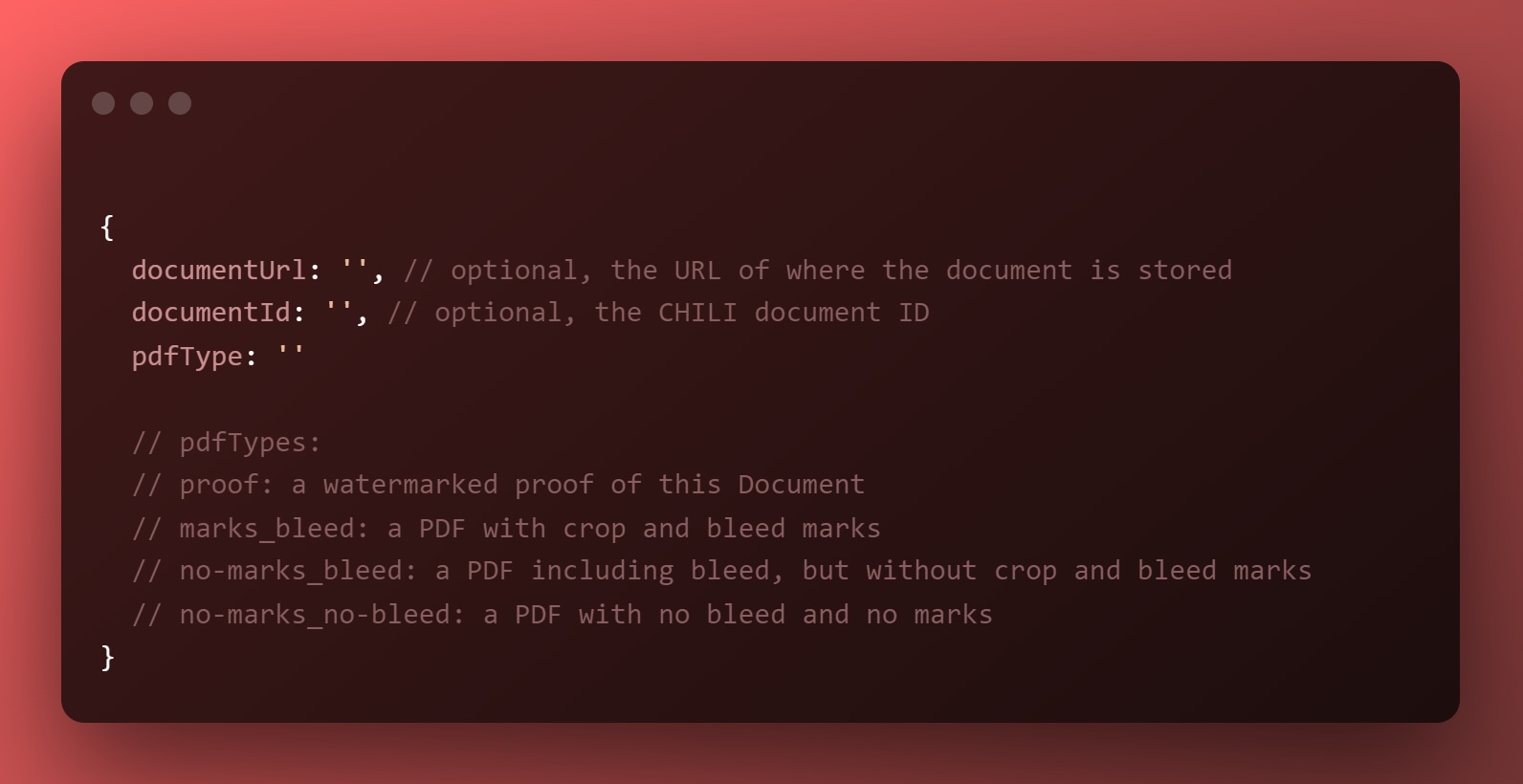 Simple & Fast Integration
Get your API key from us and up and running in hours.
No need to think about complex installations, reverse proxy configurations or cross browser security challenges. It's all handeled.
Fully customize your Spicy Wrap experience with just a few lines of javascript code.
Fully documented so you aren't flying blind!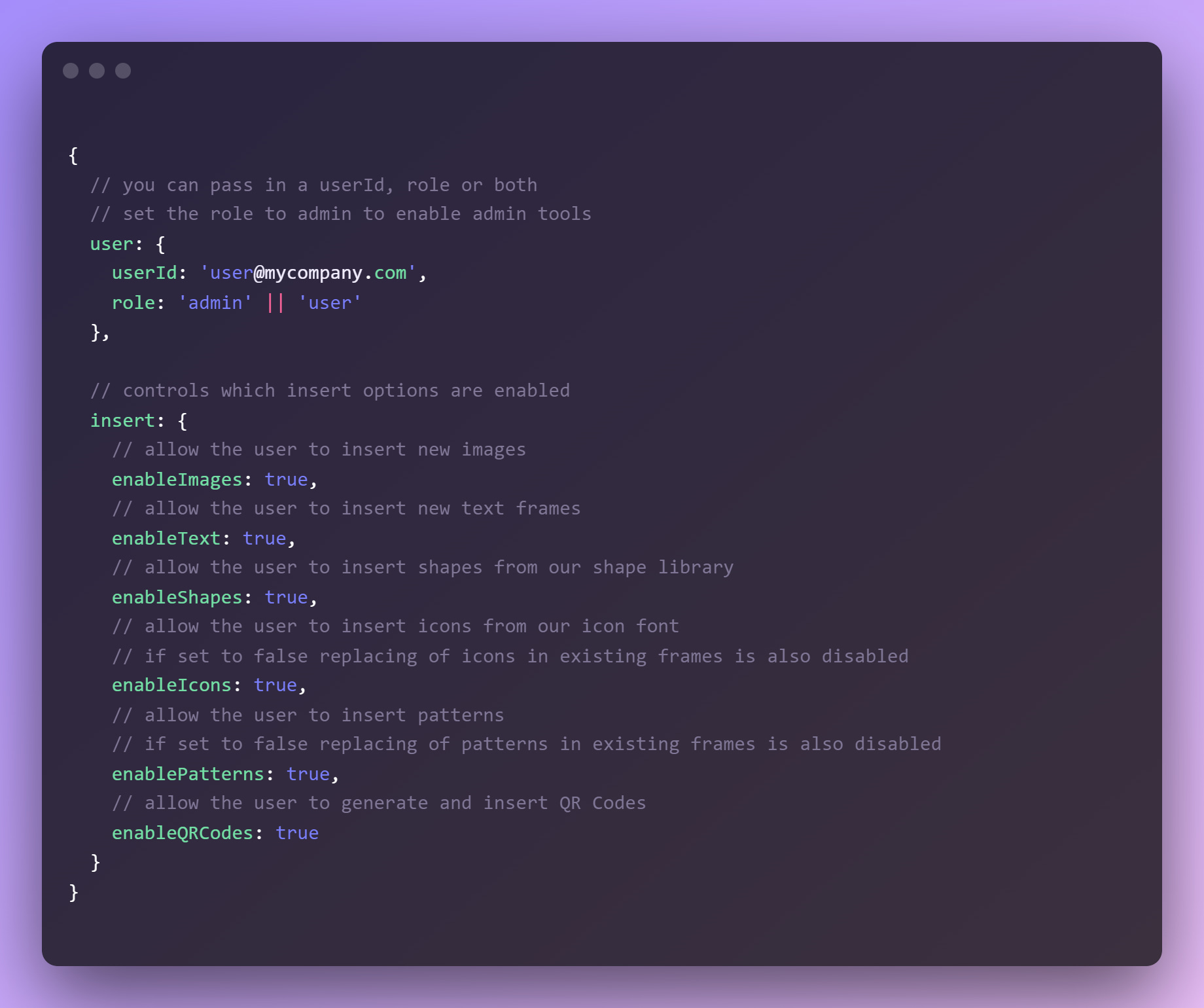 Want full eCommerce?
We've partnered with Ink-IT Digital to allow you to bring an entire idea to market quickly and easily.