10 ways to use postcards for creative and budget-friendly marketing.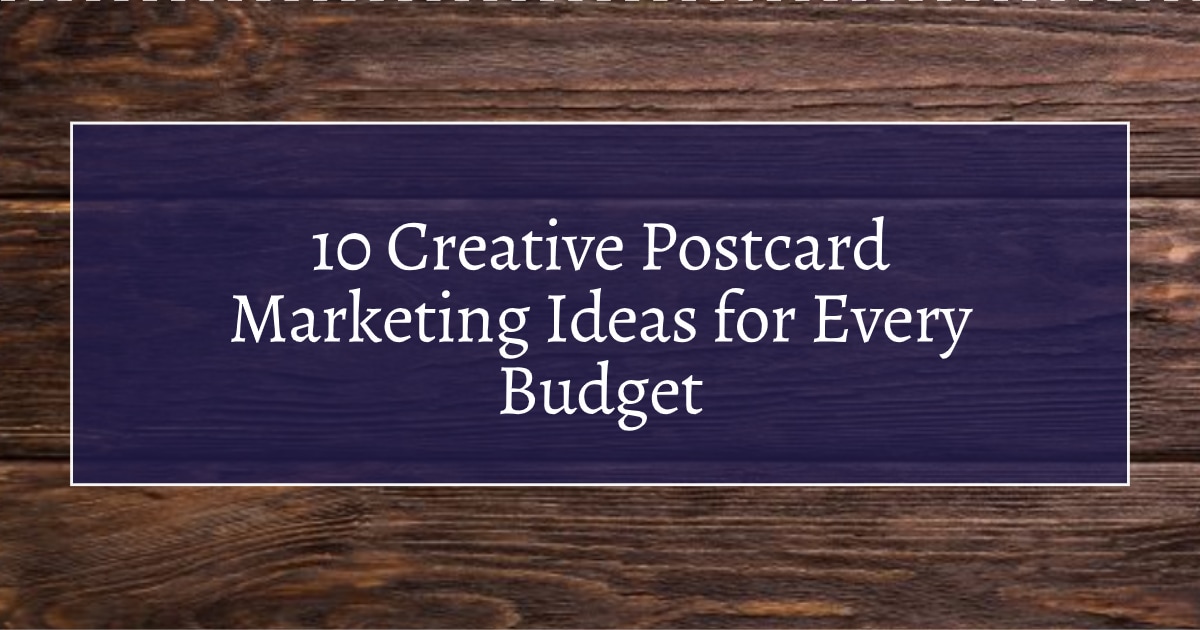 Marketers are always searching for unique methods to think outside the box and present their brands in creative new ways. Big companies generally have the advantage of more resources and budget for these campaigns, but that doesn t mean that small businesses can t be as creative.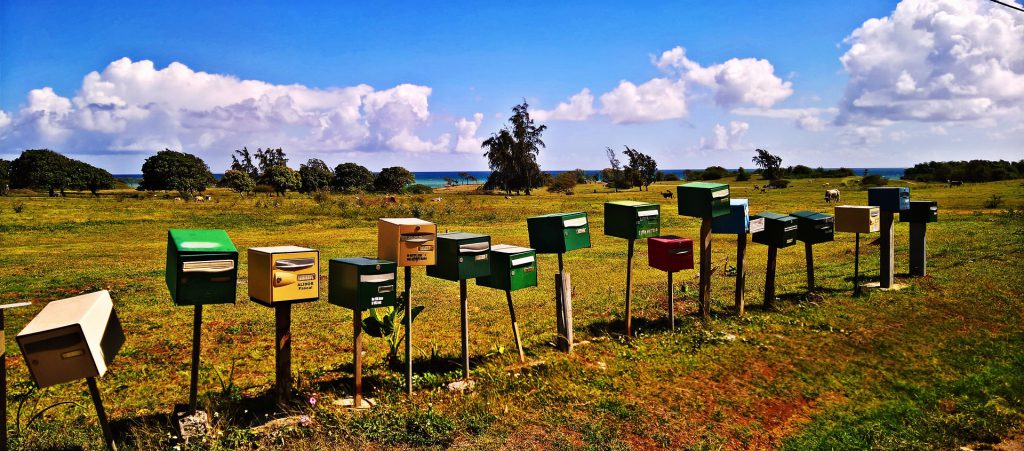 Here are 10 ways that small businesses can use postcards to run unique and clever marketing campaigns without breaking the bank.

Related article: 8 Direct Mail Strategy Tips from the Experts
1. Attract New Customers
Postcards work. According to the Association of National Advertisers, the response rate using direct mail like postcards for prospect lists was nearly five percent in 2018. That s up from 2017 and the highest rate since 2003. That s as opposed to email, which had a one percent response rate.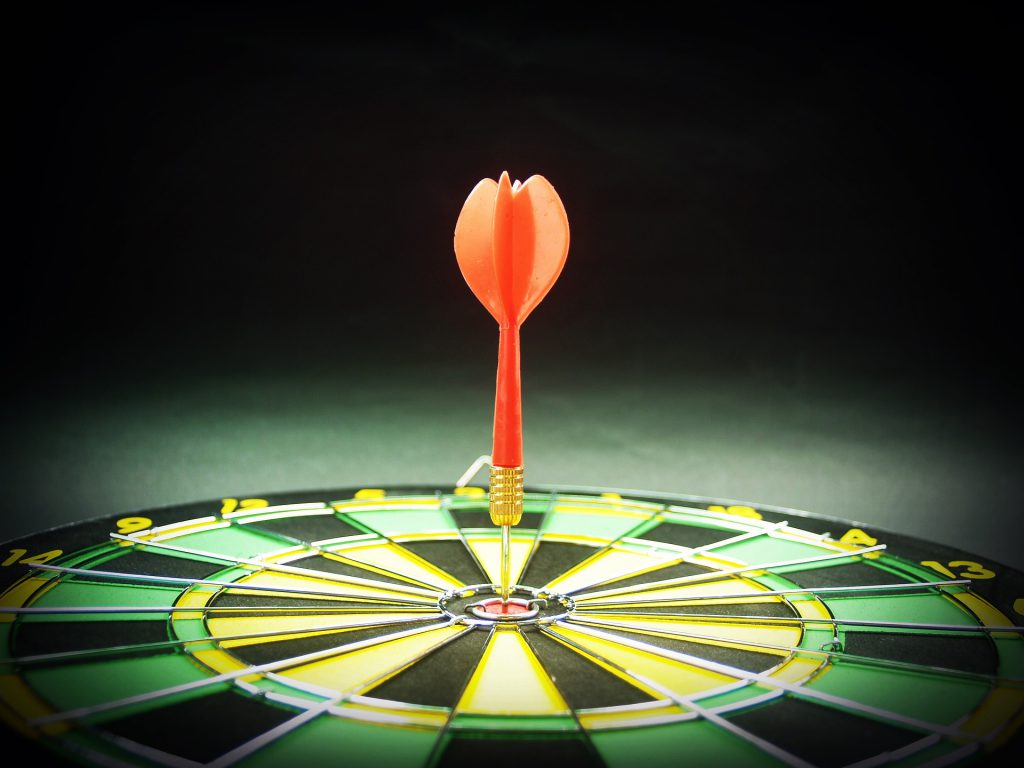 The good news is that you can get hyper-targeted, just like you can with digital marketing. For postcard marketing, you can use Every Door Direct Mail (EDDM) from the USPS to build up your prospect list. With this service, you can locate people who fit your target demographic and live in the specific areas you choose.
Related article: Check out our EDDM guide to learn more about how you can use EDDM for your postcard marketing.
2. Announce Seasonal Deals
Whether you re announcing a new product or holding a special sale, you can use postcards to spread the word. Research shows that more than 50 percent of consumers are happy to get promotional messages through the mail. Plus, unlike emails which might go unread for several days, many people take in their mail everyday.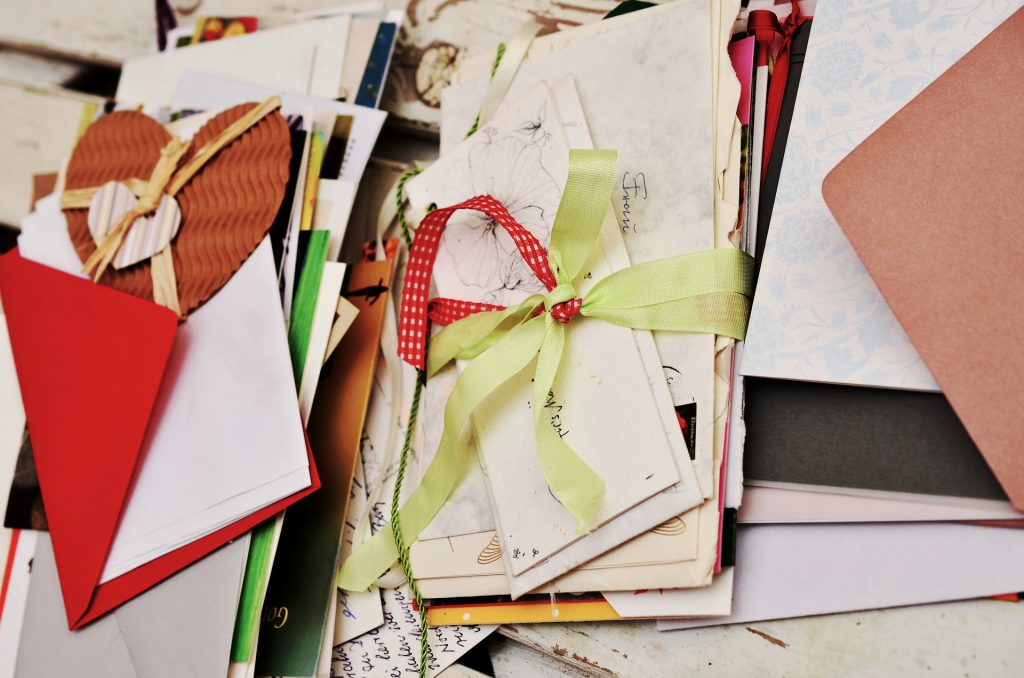 If you use postcards as a strategy for your print marketing campaigns, consider that there are certain times of the year that might not be as effective. For instance, the USPS delivers nearly 15 billion pieces of mail during the winter holiday season, so your postcards might get lost in the shuffle during this time of year.
Related article: 10 Design Ideas to Boost Summer Promotions With Postcards
3. Run a VIP Program
The majority of businesses, large and small, have some sort of VIP or loyalty program for their customers. In fact, it s becoming more important for shoppers to spend their money with businesses that value their commitment. A recent survey found that 63 percent of younger consumers say brands must show loyalty in order to earn their business.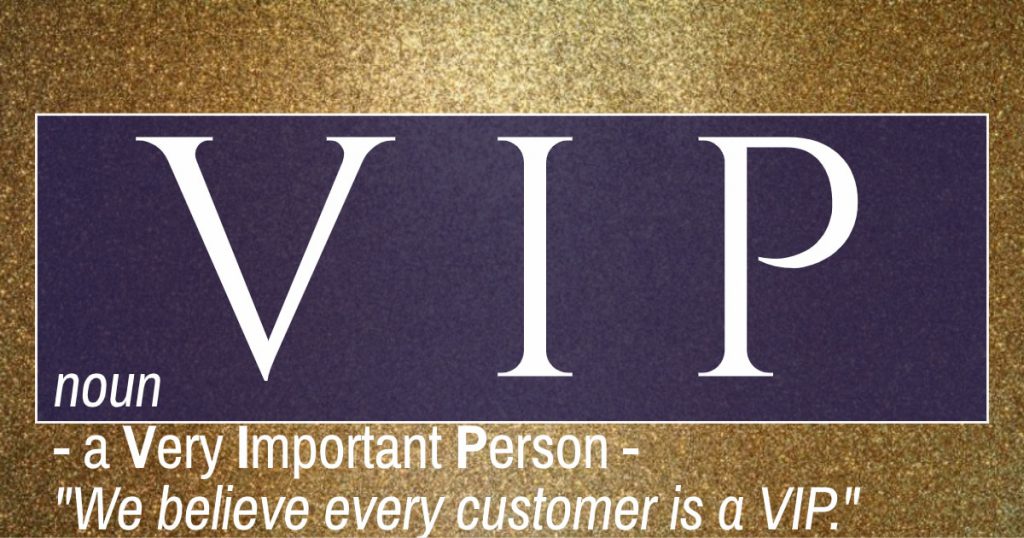 Use postcards to mail your customers notifications or coupons to use when they ve received a reward. You can also use postcards to say Happy Birthday or celebrate other big moments for the customer to show you care.
4. Ask Your VIPs for Referrals
The majority of small businesses say word-of-mouth marketing is the best way to get new local customers. You d like to hope your best shoppers are already telling their friends and family about you. However, sometimes they might need a little encouragement.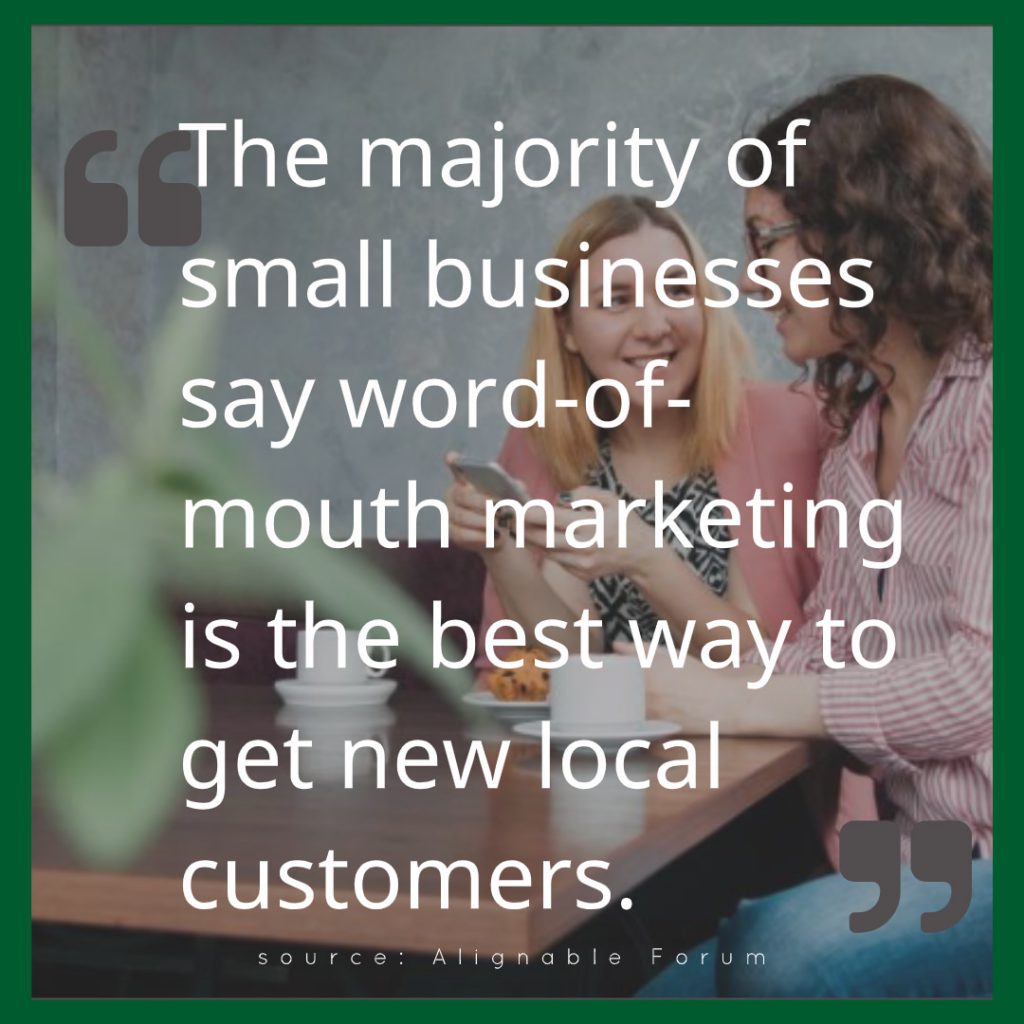 Send a postcard asking them to recommend you to the people they know. You could even offer a special discount code that they and their friends can use, and you can then use that code to track how successful your referral campaign is at attracting new customers.
5. Use QR to Increase Interactivity
Printed coupons or deals tend to work well on postcards. But you can increase your engagement rate by adding interactive elements to your design.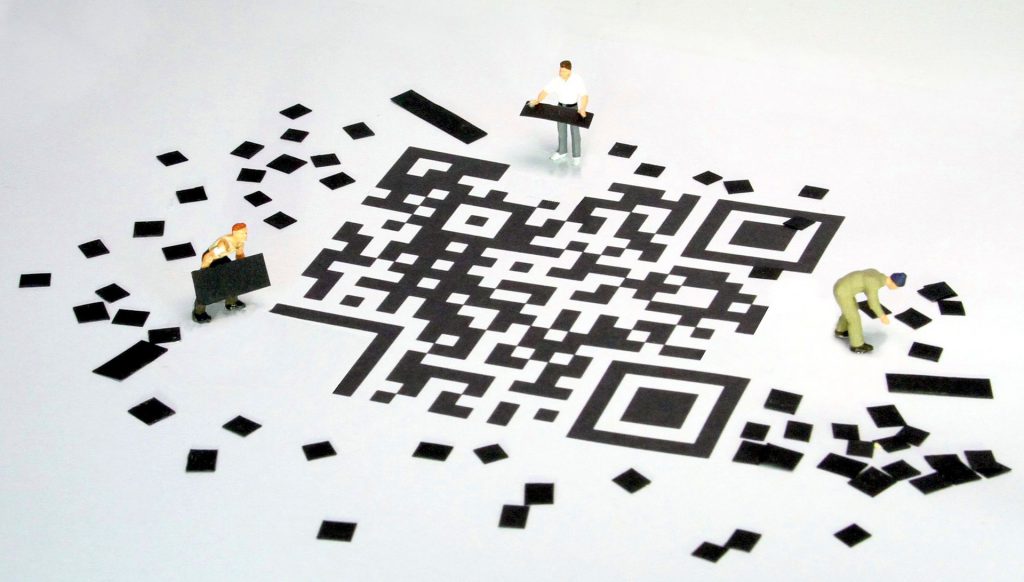 Create a QR (Quick Response) code that unlocks a special discount or freebie for your customers when scanned. Nearly 10 million households were expected to use QR codes in 2018, so chances are your customers already have the apps on their phones.
6. ...And Use AR Too
QR codes are good, but if you really want to create an interactive experience for your customers on their cell phones, consider implementing augmented reality (AR) into your postcard campaigns.
According to Geeks for Geeks, "augmented reality is a method by which we can alter our real world by adding some digital elements to it. This is done by superimposing a digital image on the person s current view thus it enhances the experience of reality."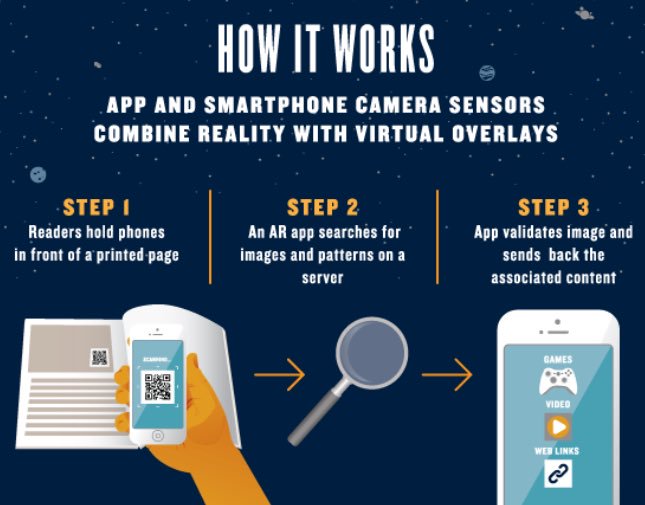 When AR first came into the forefront in 2016 (remember the craze behind the Pokemon Go app?), 66 percent of people said they could see a benefit of using the technology for shopping and retail. Today, nearly 70 million people are using the technology at least once a month.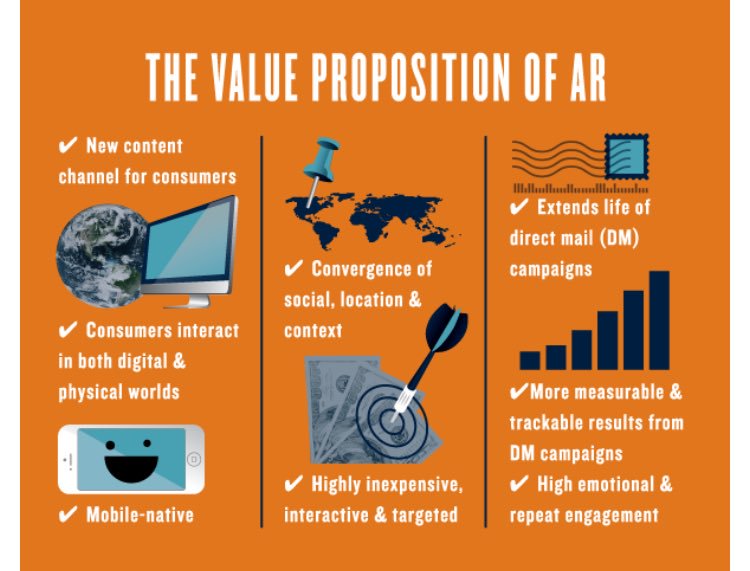 The best part about AR is that just like QR codes, users simply need their cell phones and a free app to experience the technology. Imagine how your small business can stand out literally with an AR element on your postcards.
Related article: 5 Ways to Use Augmented Reality to Elevate Print Marketing
7. Get Creative With Scratch and Sniff
You don t need to incorporate cell phones to have interactive elements on your postcards. You can have the same level of engagement with sensory interaction, like adding a scratch-and-sniff scent to your postcards.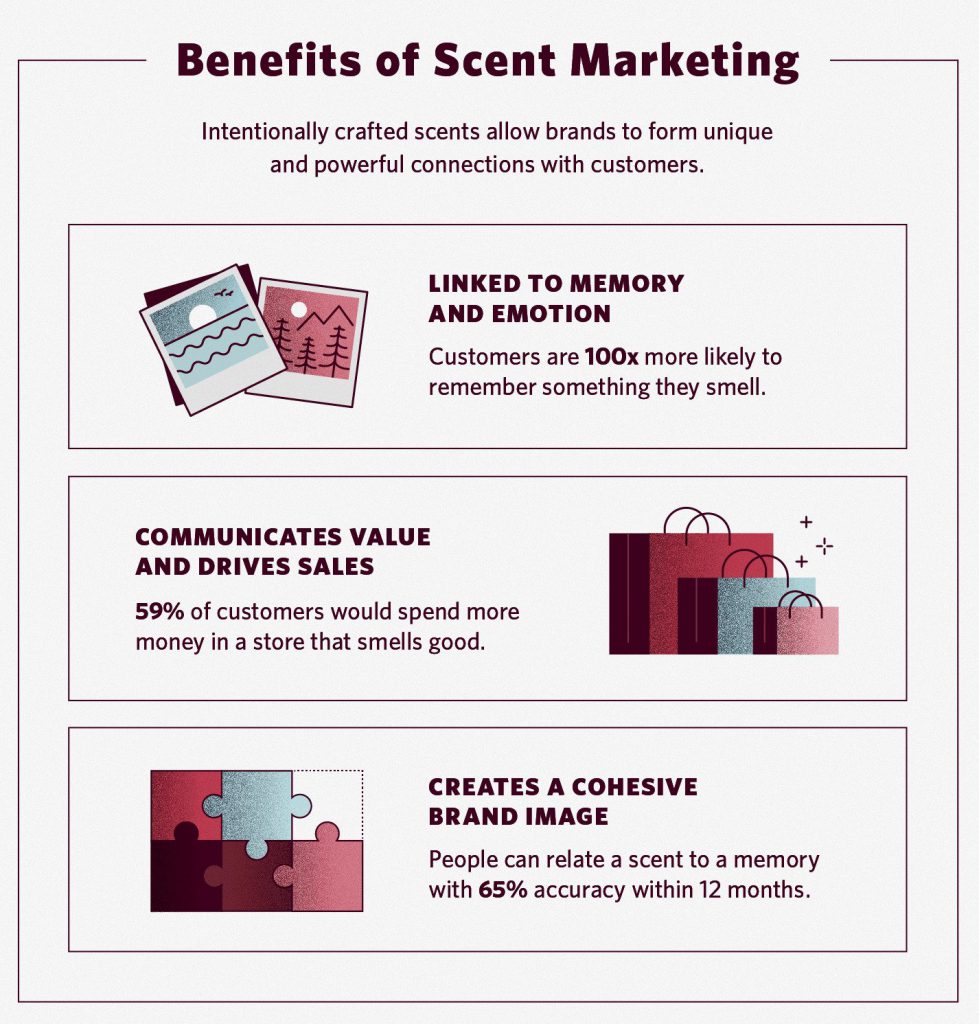 It might sound more like something a child would enjoy, but smells play a major role in our emotions and decision making. According to Discover Magazine, Information feeds from the nose to cortical areas to arouse emotions and memories without our awareness. When it comes to smells, people can be influenced and not realize it.
8. Add a Scratch-Off Coupon
If you (or your customers) might not have the nose for a scratch and sniff campaign, you can still boost sales with a simple scratch off postcard that reveals a coupon. According to a survey by Kelton Global and SheerID, 37 percent of shoppers say they are more likely to make an unplanned purchase because of coupons.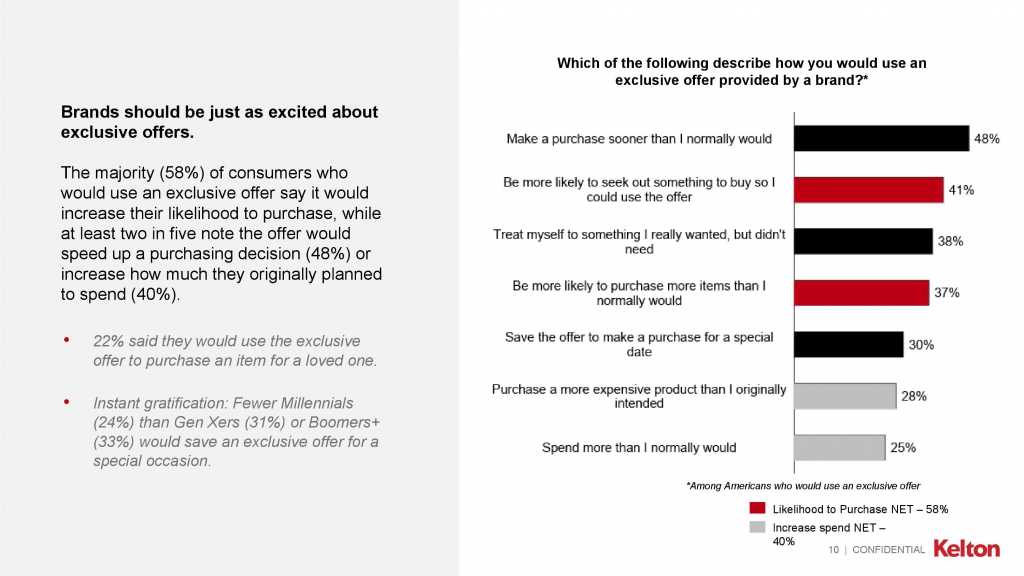 Adding a scratch-off element adds a level of interactivity that s more exciting and stands out next to a regular coupon.
9. Get Magnetic to Improve Brand Awareness
Even a beautifully designed postcard can end up in the trash. Create some sticking power by making your postcards magnetic. This gives your customers a reason to put them on the fridge, reminding them and visitors about your brand for weeks or even months at a time.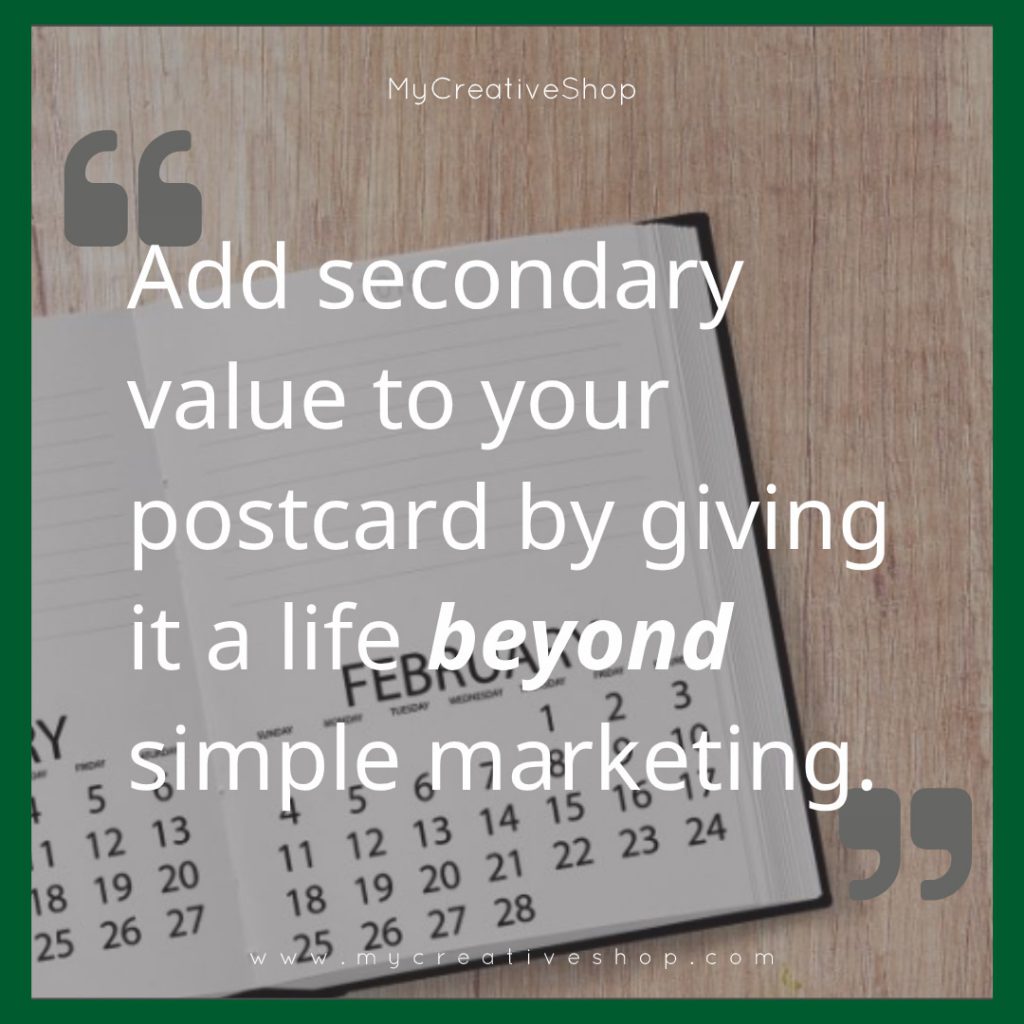 Add secondary value to your postcard by giving it a life beyond simple marketing. Including dates to remember or going all out with a full calendar are great examples. Consider producing postcards as:
Calendars with local school district schedules
Calendars with local sports team schedules
Calendars with local community events and fairs
Simply add your brand name, logo, and website on the calendar, and people will see it every time they look.
10. Supplement Your Other Marketing Channels
Even if you re serious about your postcard marketing, we know it s probably not the only strategy you re using. Rather than running competing campaigns, why not have them all work together? A recent study by Canada Post found that brand recall was the highest when direct mail followed email, outperforming single campaigns by as much as 40 percent.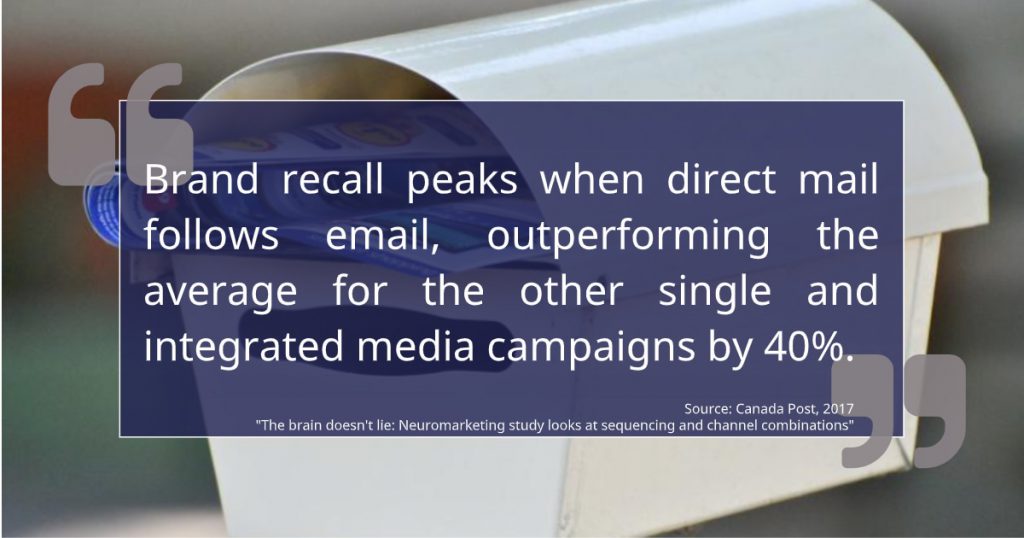 Think big picture when using your postcards and include relevant information that correlates directly to the other marketing messages you ll be sending your customers.
Postcard Marketing Ideas for Small Businesses
On the surface, sending postcards doesn t seem like the most glamorous way to market your brand. That doesn t mean you can t get creative and fun with it, while remaining within budget and standing out with customers. See how easy it can be to increase your engagement and boost sales with these creative postcard marketing ideas.

************************************************************************
Ready to put your postcard marketing plan into action? Check out our huge variety of postcard templates and start customizing: