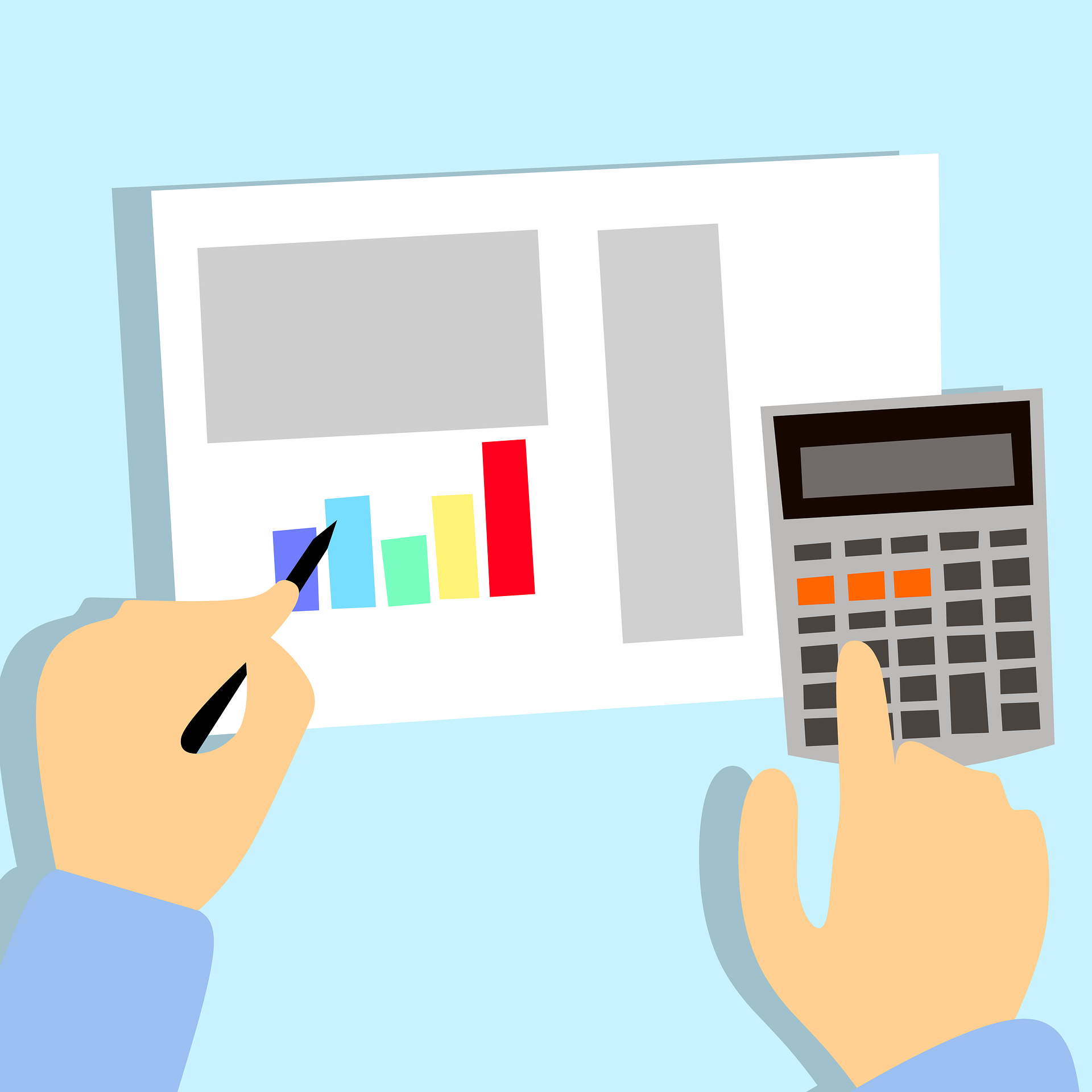 Whether your role this tax season is in an accounting firm or a tax preparation company, communicating effectively with both your existing and prospective clients is essential. Letting your existing clients know about important dates and updates to the tax code provides them with the details they need to feel prepared for filing. Reaching out to prospective clients with a special offer and some of those key details can also be a compelling marketing strategy.
The best print medium to connect with both of these groups is a custom-designed postcard. Want to know more? Read on for our top 3 postcard ideas for tax season marketing success!
1. Reminder Postcards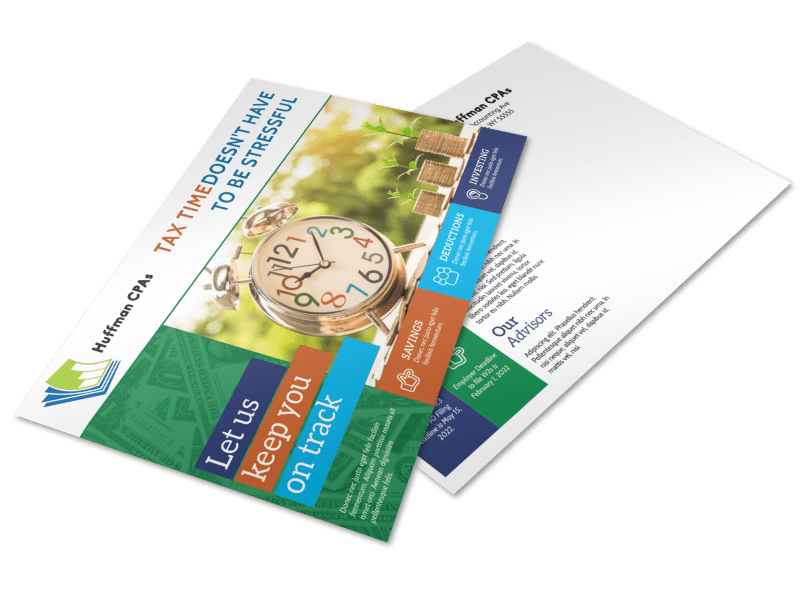 Design via MyCreativeShop
Custom-designing your own postcards allows you to create a marketing tool that works for your needs. You can easily customize any one of our tax postcard templates to include key filing dates, payment deadlines, and even upcoming appointments. Let them know about informational seminars you plan to offer and any new online filing options available. When you combine your knowledge of the industry with a professionally-designed postcard template, you can create a one-of-a-kind addition to your marketing arsenal.
2. New Client Postcards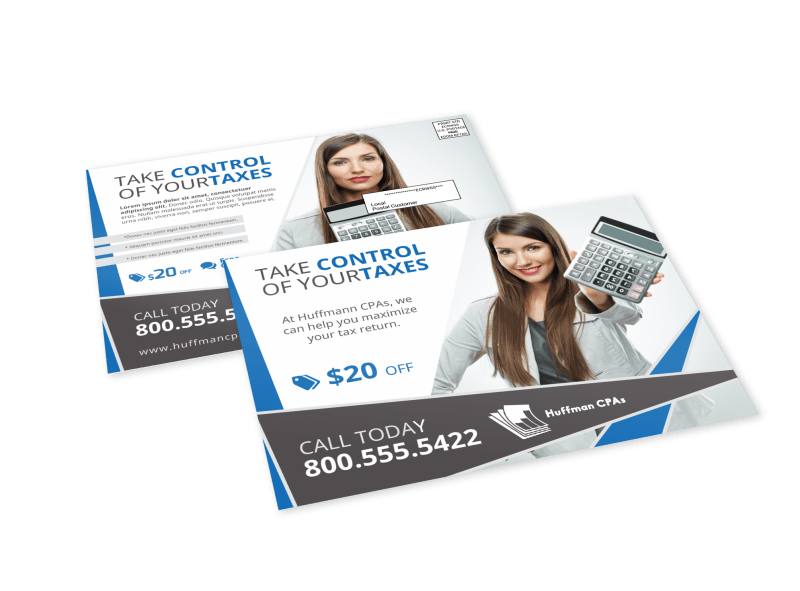 Design via MyCreativeShop
Looking for a creative way to draw in new clientele? Consider taking advantage of the benefits of the US Postal Service s Every Door Direct Mail (EDDM ) program. EDDM allows you to select the recipients of your postcards by a variety of demographics, including household size, age, and annual income. You ll pay a discounted postage rate, and that rate is the same regardless of the size of your postcard (within the program s size parameters). Our EDDM tax postcard templates are already formatted to meet the Postal Service s specifications, so you can easily customize them to highlight a special offer for new clients or promote an informational event. Connecting with a new crowd can help to expand your reach in the community!
To learn more about EDDM , check out these resources:   Definitive Guide to Do-It-Yourself Every Door Direct Mail   A Complete Guide to Understanding EDDM   What Can Every Door Direct Mail Do For You?   Essential Tips and Tricks for a Successful EDDM Campaign 
3. Appreciation Postcards
Design via MyCreativeShop
Another great way to make postcards work for you is to utilize them to show your appreciation for your clients. Send out postcards to your existing clients before tax season ramps up, thanking them for their past business and offering an incentive for them to refer a friend. The incentive could be anything from a discount on services, a tangible gift, or being entered into a drawing for a larger prize. Our tax postcard templates can be customized to meet any need, so you re only limited by your imagination. As long as you re thoughtful about the process, showing gratitude to your clients and rewarding them for simply sharing your name can be a fantastic way to encourage their loyalty to your business.
Bottom Line
In the end, sending out custom postcards to clients and others in your community is a low-cost way to spread the word about your company this tax season. Choose the strategy that fits your needs, select one of MyCreativeShop s tax postcard or tax EDDM postcard templates, and start customizing!