Discover the essential print marketing materials needed to boost your HVAC business.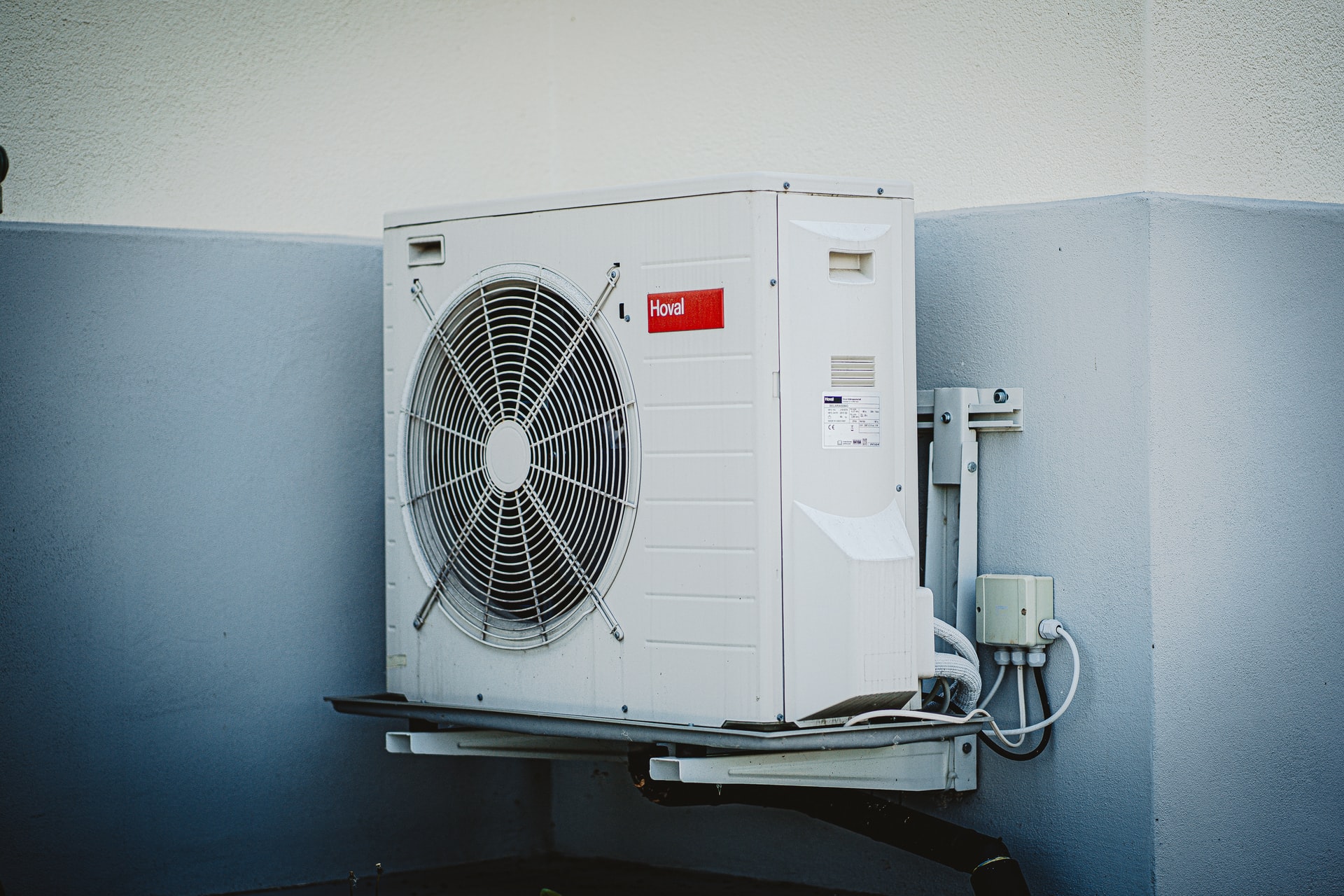 Whether it's the dead of winter or a blazing-hot summer day, your HVAC business always has customers looking to increase their comfort at home or in the office. It s up to you to make sure your business is top of mind whenever the AC breaks down or the heater fizzles out!
To get your name out there as a new local contractor or even to refresh a sluggish marketing strategy for an existing company start with the HVAC print marketing must-haves below.
See something you like? You can customize any template in our online editor and then order prints right away.
Now Open Signs
Not all HVAC companies have a brick-and-mortar location since the work is done on the road. If you do have an office or company HQ, though, be sure to deck it out with large print marketing materials so that everyone knows you re open for business!
These might include:
Door Hangers
As an HVAC contractor, you have one big marketing advantage over traditional brick-and-mortar businesses: instead of customers coming to you, you go to the customers! This gives you a natural opportunity to distribute marketing materials within the areas you serve.
One simple strategy? Whenever your techs or crews have a break between jobs, have them hang door hangers on neighboring homes.
Every Door Direct Mail (EDDM) Postcards
If your techs are way too busy on repair jobs to spend time distributing door hangers, consider EDDM postcards instead! Called Every Door Direct Mail, this convenient service from USPS allows you to send postcards to specific zip codes ensuring that you re reaching the right customers without spending a lot of money or time.
New to EDDM? Get the essential tips and tricks for EDDM campaigns.
Regular Postcards
If you already have a mailing list and don t need the assistance of the post office, then create regular postcards to mail out yourself! In MyCreativeShop, you can choose your favorite HVAC postcard template and customize it in every way.
Consider making your postcard more effective by advertising a special offer, such as:
___% off for first-time customers
Summer tune-up special
Winterizing discount
Free upgrade with _______
$20 off _____ service
Free inspection with ______
Yard Signs
Once you ve satisfied one customer with your heating or cooling services, there are likely hundreds more in the immediate area! With homeowner permission, consider leaving a yard sign to advertise your business to their neighbors. You could even provide a discount or small referral incentive in exchange for being able to display your sign.
Tip: Focus on clarity and legibility with your yard sign and stick to the essentials: name, logo, contact information, and eye-catching headline. Get more yard sign design pro tips.
New Business Flyers
Flyers are an extremely versatile print marketing tool. You can take them with you to events, distribute them to customers, leave them with friends and family, or just carry them in your work bag for any occasion. (You never know where you ll meet your next customer!)
Especially for a new HVAC business, some great flyers to have at the ready include:
General About Us
Our Services
HVAC Maintenance Plan Options
HVAC Tips & Tricks
How to Prepare for Spring/Summer/Winter/Fall
Customer Handouts
In addition to print marketing materials designed to drive more business, it definitely pays to spend equal effort satisfying your current customers. After all, it s always cheaper to retain customers than to find new ones!
One way to wow your customers and to set yourself apart from other HVAC contractors is to provide high-quality customer materials. Whenever you make a repair call or replace a broken unit, consider providing an educational brochure detailing:
The type of service you completed
Brand warranty information
Ongoing maintenance tips
Common FAQs
Contact information for future service
With your HVAC brochure, you could even include a fill-in-the-blank line for the tech to write down the customer s make, model, and serial number.
Business Cards
Business cards give your customers something to stick on the fridge for easy reference in the future. The next time they need a quick HVAC repair, they ll know exactly where to look.
A professional-looking business card will help reinforce your brand and set you apart as a responsible and credible business.
Tip: Provide an "insider" discount code so that your business card offers unique value and is less likely to be thrown away or set aside.
Loyalty Cards
Another type of card that s a must-have for HVAC print marketing is loyalty cards. Offering a loyalty program is a great way to incentivize customers to continue calling you especially when you re first starting out and need to build up your customer base.
You can create nearly any kind of loyalty program or incentive, but here are a few ideas:
10th service call free
___% off services over $_____
___% discount after ___ number of services
Loyalty bonus for ____ number of annual inspections in a row
Brand bonus: ____% off for ___ number of same-manufacturer products
Leave Us a Review Flyer
Another excellent thing to leave at every home or job site? A brief flyer thanking the customer for their time and requesting a review on Facebook, Google, or any other online platform you re on. Make it easy for the customer by placing a QR code that links directly to your review platforms.
Flyers like these are a great way to keep your print and digital marketing strategies aligned. You could even have the technicians write their name on the flyer to encourage a specific review about them!
Get some more ideas for creating a unique flyer.
Ready to Market Your HVAC Business? Design and Print Online Now
If you ve spotted a print marketing essential that s missing from your current repertoire, why not start designing it now? Head over to MyCreativeShop s HVAC EDDM postcard templates or HVAC flyer templates or any of our other popular designs! and you can be print-ready today.