Discover creative marketing strategies to attract new patients and grow your dental practice.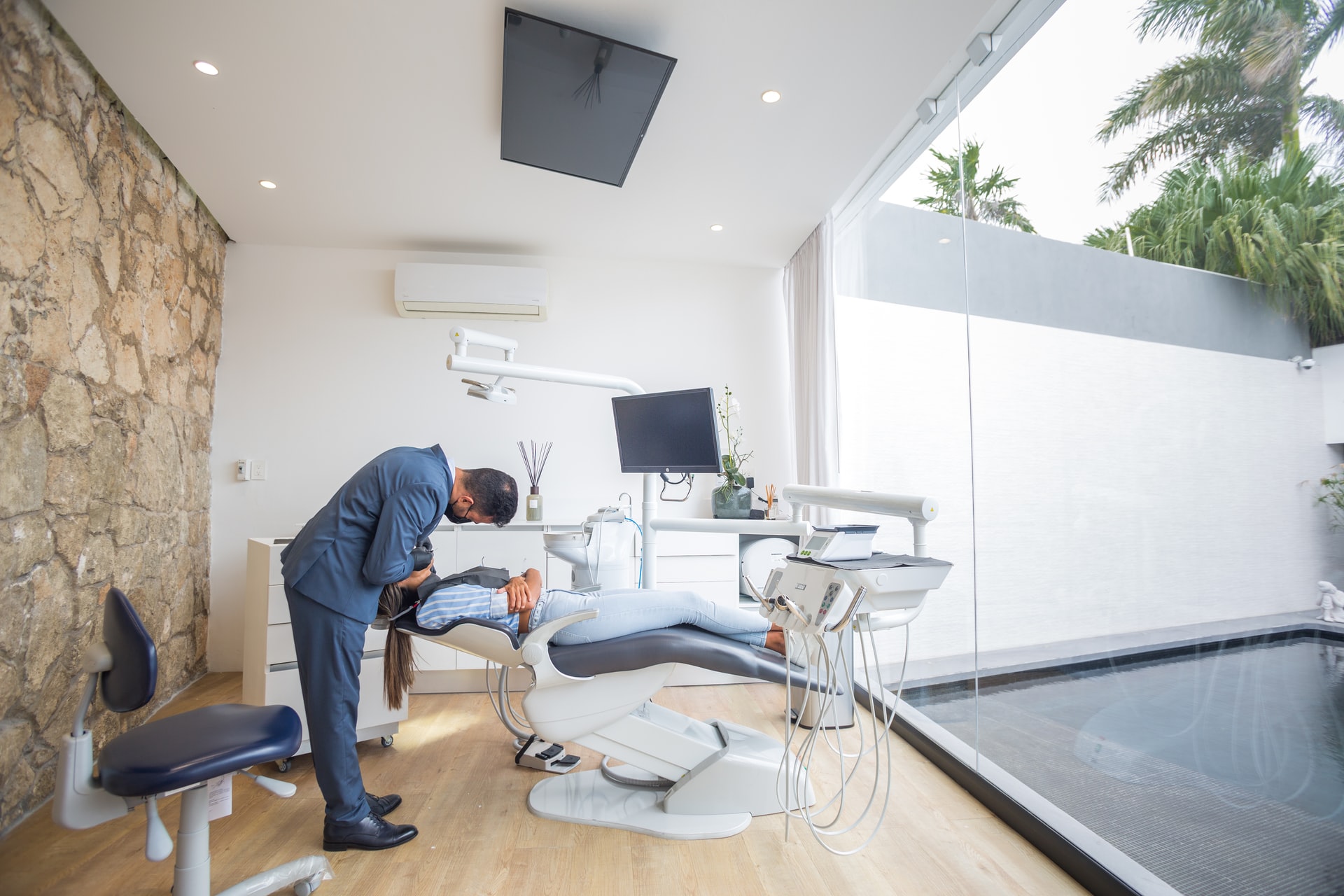 Whether you re opening a new dental practice or are looking to stir up some fresh business, the right marketing strategies can make the difference. Even long-established and highly successful dental offices are constantly facing new competition, so it s important to keep your print and digital marketing strategies working as hard as you do.
Make sure your dental office stands out using the marketing ideas below!
1. Deck Out Your Location
Lots of dental practices start by taking their advertising elsewhere, but you shouldn t forget about your physical location! Draw the eyes of passersby and assure new patients that they re in the right place with large, well-placed materials outside your office building.
Depending on your dental practice s location, you might use:
2. Spread the Word Locally
Along with your dental office location itself, head out and canvas the surrounding areas! Spreading the word can take tons of forms:
Hang up flyers and leave business cards in public spaces and community centers.
Consider forming partnerships with local service providers who would be willing to refer people to you. For instance, if you focus on cosmetic dentistry, you may be able to partner with a local plastic surgeon, aesthetician, or photographer.
Get in touch with local nonprofits, public agencies, or health advocacy groups to ask if they have opportunities for lectures, classes, or community events where you might speak.
Take advantage of EDDM postcards for dentists to easily send advertisements to households in certain zip codes. (Not familiar with EDDM? Check out our comprehensive guide to Every Door Direct Mail!)
For each of these marketing methods, consider how you might track the effectiveness. This could entail a unique phone number, a QR code that links to a unique form on your website, or simply asking new patients where they heard about you.
Get some tips on tracking the performance of print marketing.
3. Focus on Key Areas
You may be serving a fairly widespread geographic area, but your most ideal clients likely live and spend time in the same general areas. For instance, maybe you offer family dentistry and know which neighborhoods attract young parents, or perhaps you prioritize affordable dental care and would like to target areas of a certain income level.
Whatever the case might be, design door hangers and spend a few hours distributing them in these key locations! You ll get a better return on your investment by targeting key areas based on your target market.
Pro tip: Another idea? Partner with a local real estate agent or keep an eye on public records of home sales. Then leave a door hanger welcoming the family to the neighborhood!
4. Get Involved Online
The easiest way to reach people in your service area is to go where they already are. Using the tips above, you ve got the physical area covered so what about the online space?
Chances are, your target audience is already active in several online communities focused on your city, such as:
City/neighborhood Facebook groups
NextDoor or other local neighborhood apps
Local LinkedIn groups
Local parent/caregiver forums
Local dental/medical review sites
Depending on the nature of the online group/platform, you could either directly market (via paid advertising) or you could focus on building relationships. By offering helpful information free from direct advertising, you ll slowly earn credibility, a good reputation, and brand awareness.
If you re going to engage in social media outreach, make sure your social media visual brand is on point!
5. Write a Blog
In addition to online outreach, what about your own website? Organic SEO is a long-term marketing strategy, but it can be very effective and cost-effective.
Consider maintaining a regular blog that focuses on answering the most common questions you receive at your dental practice. You can use your blog not only as an opportunity to attract more website traffic, but you can also refer patients to the blog whenever these questions come up saving you time and encouraging patients to see your website as a helpful source of information.
6. Set Out Print Materials in Your Lobby
While patients are waiting in your lobby for their appointments, give them something to look at! By placing marketing materials on tables in the waiting room, you can reinforce your brand as well as your unique values, services, and special offers. You might create:
A general brochure about your practice to raise awareness
A series of helpful patient care guides for your most common procedures, such as wisdom tooth extraction, braces, or veneers
A monthly or biannual newsletter about your practice
7. Invest in High-Quality Patient Materials
For many local businesses, word of mouth is and will always be the most effective form of advertising. If you focus on truly wowing the patients you already have, you ll make it much more likely that they ll recommend you to their friends and family.
Consider providing helpful, well-branded materials such as:
Pocket folders to help keep their dental procedure paperwork organized
Helpful brochures answering FAQs
Professional business cards
Handouts for pre- or post-operative care
Details like these will make your dental practice feel much more professional and well run. When combined with excellent customer service, you will certainly get more referrals!
Speaking of referrals
8. Offer a Referral Bonus
Handing out professional materials is a good way to subtly encourage word-of-mouth advertising, but you can also get more strategic about it! Offer a special bonus to any patient who refers a new patient to your practice.
This bonus could really be anything but might include:
A discount on a particular service
Priority appointment booking privileges
An invitation to a private event
A gift certificate for a small add-on service
A free dental product (like an electric toothbrush or premium toothpaste)
9. Encourage Patient Reviews
In a world where online reviews are everything, it s critical to nudge happy patients to leave you one. Many customers will not take the time to leave a review of their own accord (even if they re perfectly satisfied!), so it s a good idea to remind them.
Here are just a few ways to do so:
Add a note to your letterhead, such as Thank you for your business! If you enjoyed your visit, please leave us a review on _____.
Host a monthly raffle, drawing from the names of patients who have left you a review.
Send out a monthly email reminder, asking patients to leave you a review in exchange for some kind of special deal.
Hang flyers or posters in your office with a QR code that links directly to your profile on Facebook, Google, Yelp, or any other platform you use.
10. Sponsor Events
Another excellent way to get your dental practice out there is to sponsor events in your community. There are hundreds of options, but popular ones include:
Little league teams
Sports play-offs
Community lectures
School fundraisers
Exhibits and trade shows
Charity walks or runs
Seasonal festivals
Local nonprofit theaters or dance groups
Nonprofit charity drives
Church events
11. Make Your Offer Stand Out
Regardless of whether you re advertising online or through print marketing, you ll want to make sure you re providing the most attractive offer possible for your specific patient profile. Consider what your patients want as well as what other local dentists are offering you want to find the sweet spot in terms of customer desire and uniqueness in the marketplace.
Possible offers to try include:
Buy one, get one
Flash sales
Seasonal sales: back to school, Christmas, etc.
____% off
$____ off
Free ____ with ______
Fun deals for kids, like a tooth fairy special or first lost tooth bonus
First cleaning free
New patient specials
Returning patient specials
Whitening for special occasions (weddings, prom, etc.)
Pro tip: Prioritize deals that are also good from a business perspective. For instance, a discount for patients who pre-pay online will simplify patient intake and reduce no-shows all while making the customer happy.
Get Your Dental Marketing Done with MyCreativeShop
Ready to get started? With MyCreativeShop's online editor, you can design and print all your dentist office marketing materials. You can even create and download web-ready graphics for your blog, social media, or other online marketing efforts.
Just head over to our dental flyers or other popular templates and start customizing!