Discover unique and eye-catching business card ideas to make your brand stand out.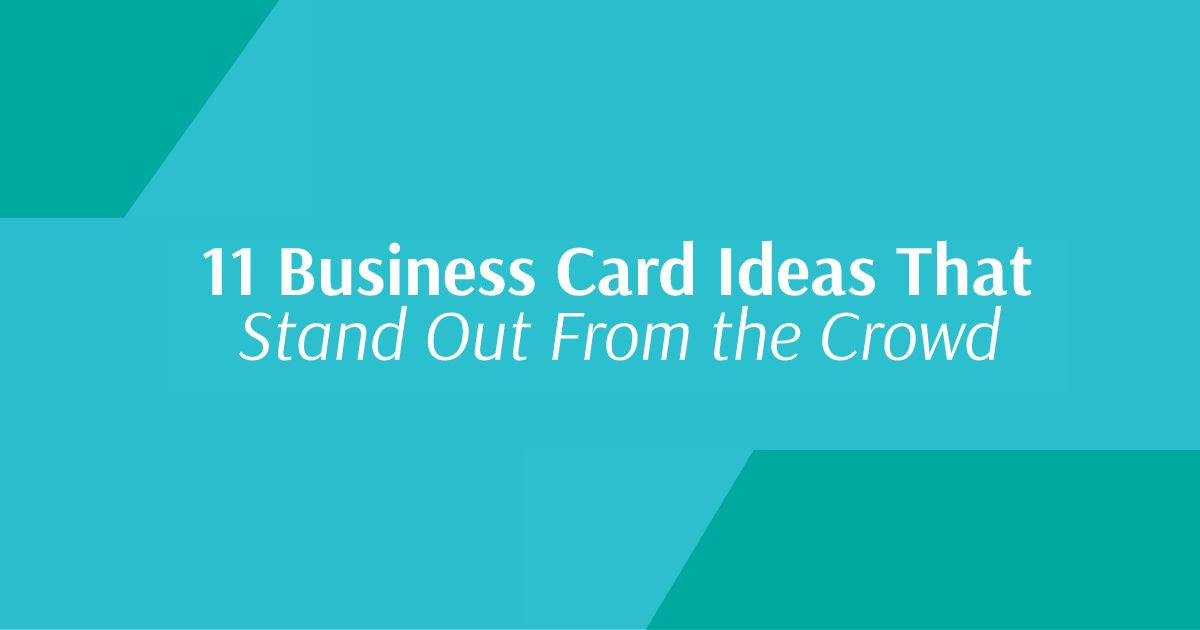 Long after the first impressions and presentations are over, the business card will remain as a representation of your brand. While LinkedIn and other online networking services exist to make sure you stay top of mind, nothing beats traditional face-to-face interactions. A business card should stand out if you want your prospective client or customer to remember you.
If you re looking for
business card inspiration
, you re in the right place. We take a look at some
business card ideas
you can use to make your brand stand out. Get creative inspiration now, then head over to our
business card maker
to bring your design to life!
1. Minimalist Designs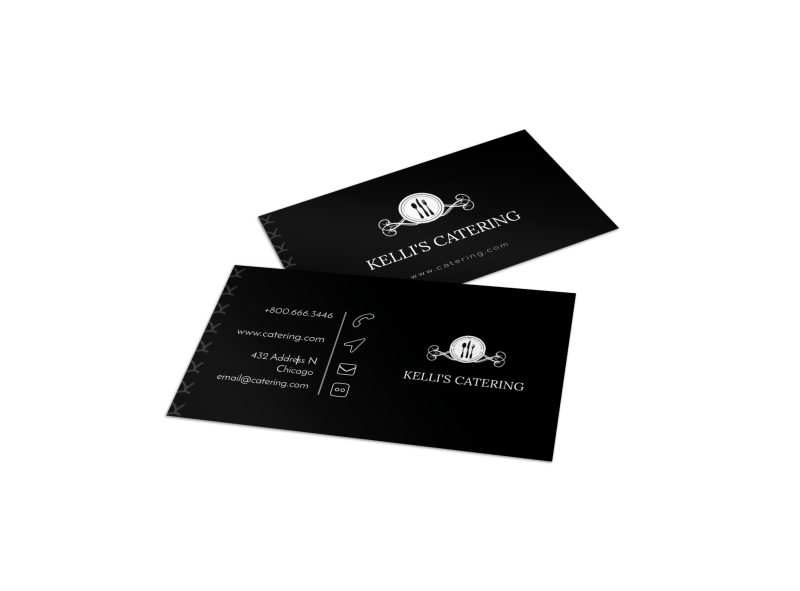 Design via MyCreativeShop
Catering Business Cards
The
best business cards
are not necessarily the ones that catch your eye at first glance. Sometimes a minimal, refined approach is what you need to impress your clients. Nothing says professional more than a well designed, understated card. Going minimalist is not an excuse to have a dull card, however. Even bright colors can be used to achieve this aesthetic, but remember - less is more.
2. Whimsical and Quirky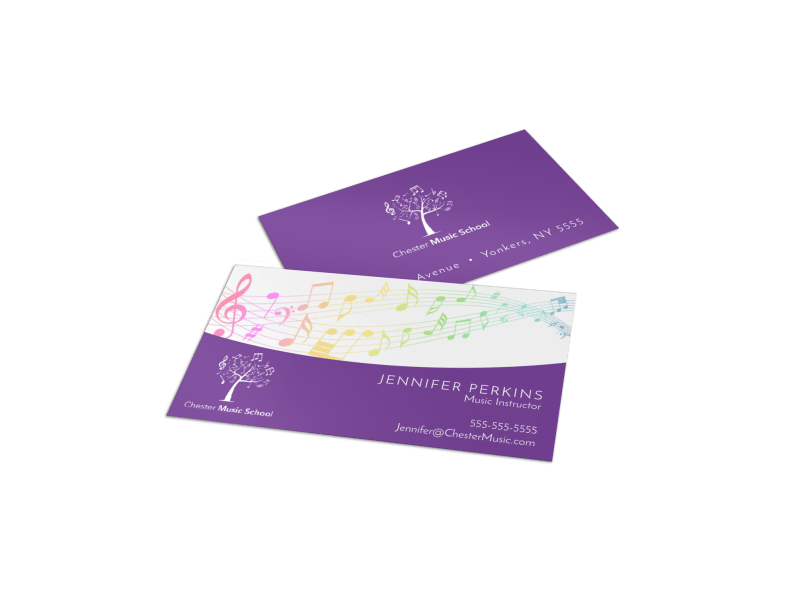 Design via MyCreativeShop
Music Lesson Business Cards
If you want to communicate a fun and out-of-the-box brand, a whimsical card design could be the way to go. Play around with different company-inspired
business card layout ideas
: From food to florals to cut-out cards, there s a lot of things you can do with 3.5 x 2 inches.
3. Colorful Designs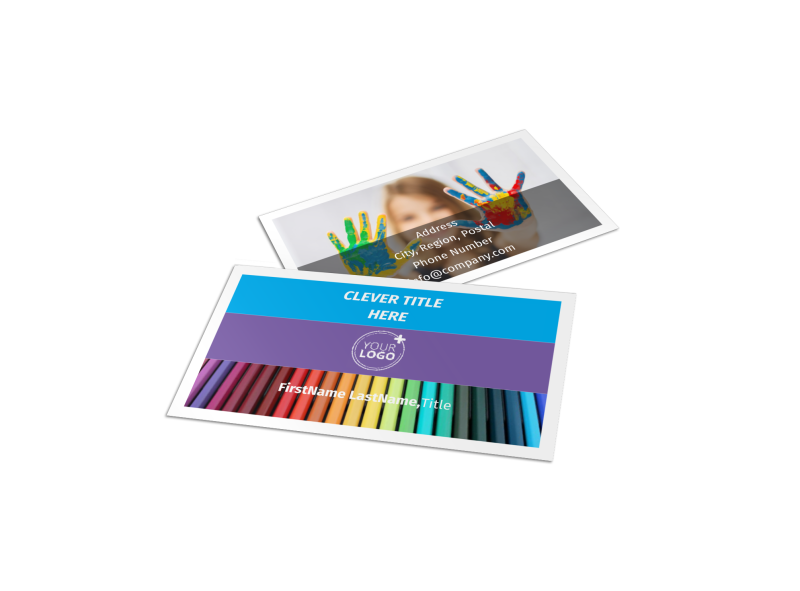 Design via MyCreativeShop
Preschool Business Cards
Show your company s true colors with an eye-catching card. Colorful designs are great if you want to make sure your brand is memorable. Experiment with different styles, from full-color backgrounds, deep saturation, or even printing on colored paper. Having a card that s easy to spot will be great when it eventually goes into a cardholder.
4. Sophisticated Designs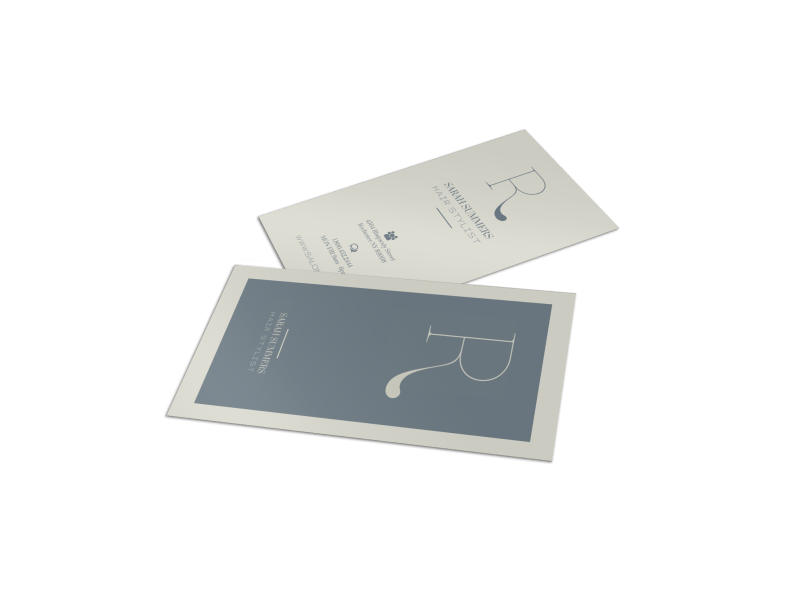 Design via MyCreativeShop
Hair Salon Business Cards
Sophisticated design makes use of smart, modern elements without looking gimmicky or busy. Clean lines, subtle colors and elegant fonts are some of the principles used in this design. These
business card design ideas
are frequently applied in industries like interior design,
beauty
, and wedding planning.
5. Geometric Patterns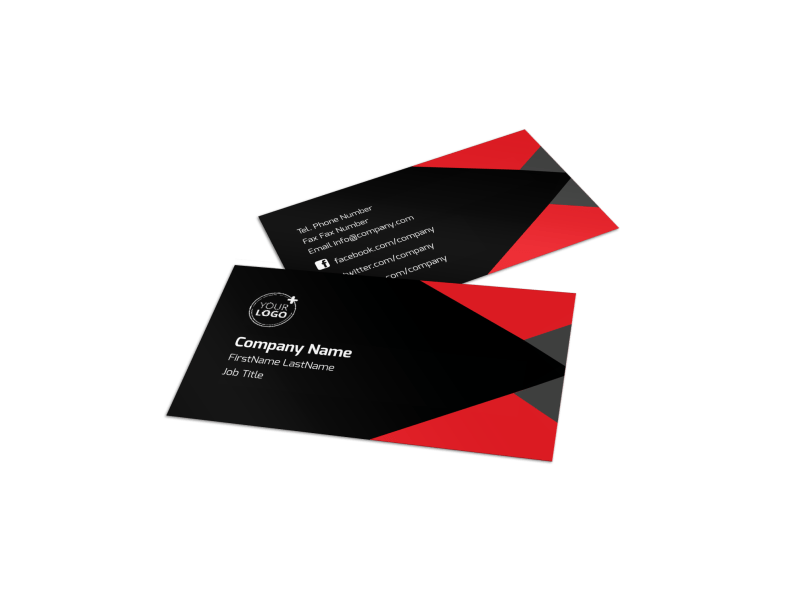 Design via MyCreativeShop Financial Advisor Business Cards
A combination of sharp, linear geometric patterns and tasteful gradients can be used to create a stunning professional design. Sleek geometric lines can be used to create a subtle look, while complex shapes give the impression of an innovative brand. Geometric patterning is commonly used by corporations to give a fresh twist to their brand.
6. Bold Designs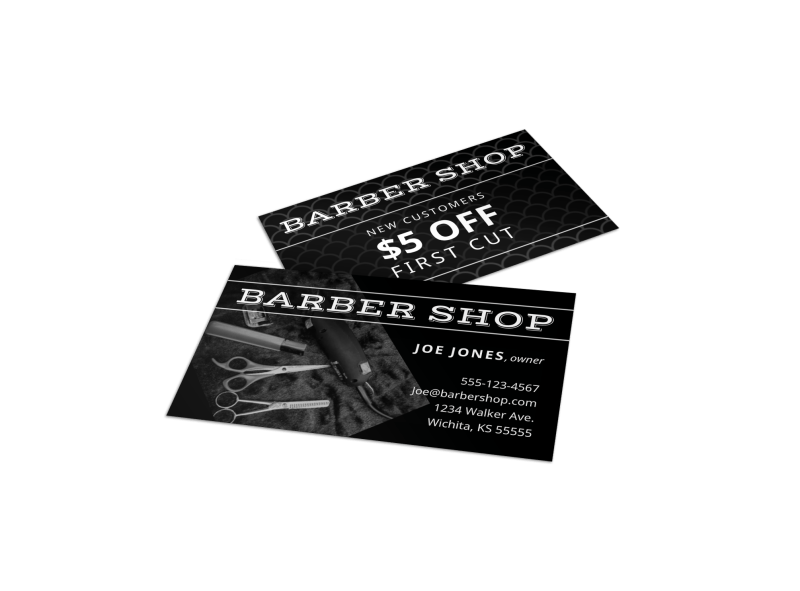 Design via MyCreativeShop Barber Shop Business Cards
The
best business card designs
make a strong impression, and going with a bold card says a lot about you. Bold can be rendered in numerous ways. You can choose a striking image and feature it prominently on the card or try playing around with colors. Bold fonts are the go-to with this style - just make sure they play well with other elements.
7. Black and White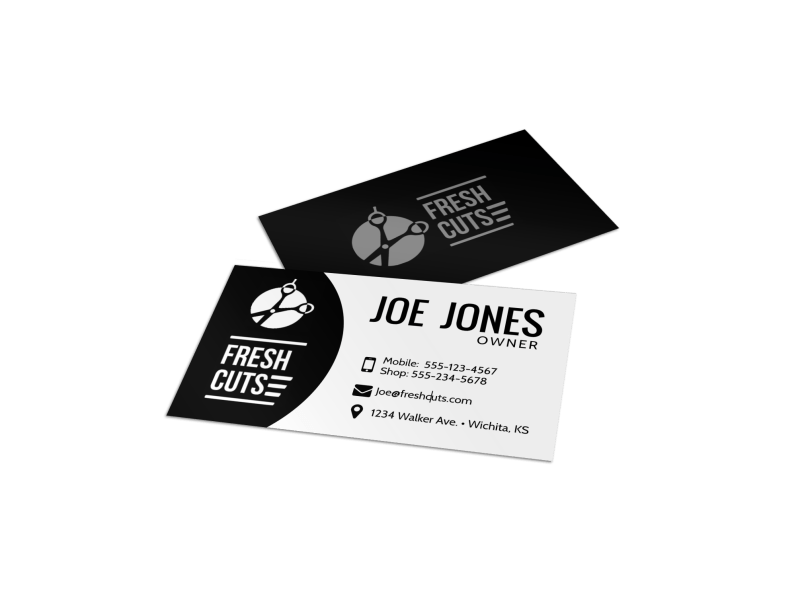 Design via MyCreativeShop Barber Shop Business Cards
With so many styles of card design, sometimes
business card ideas
are best executed in good-old black and white. But these colors are anything but traditional. Black and white communicates a solid and assured brand that s not afraid to take chances. Choose sleek fonts for a high-end look, or take the defiant route with lettering that stands out.
8. Photo-centric Designs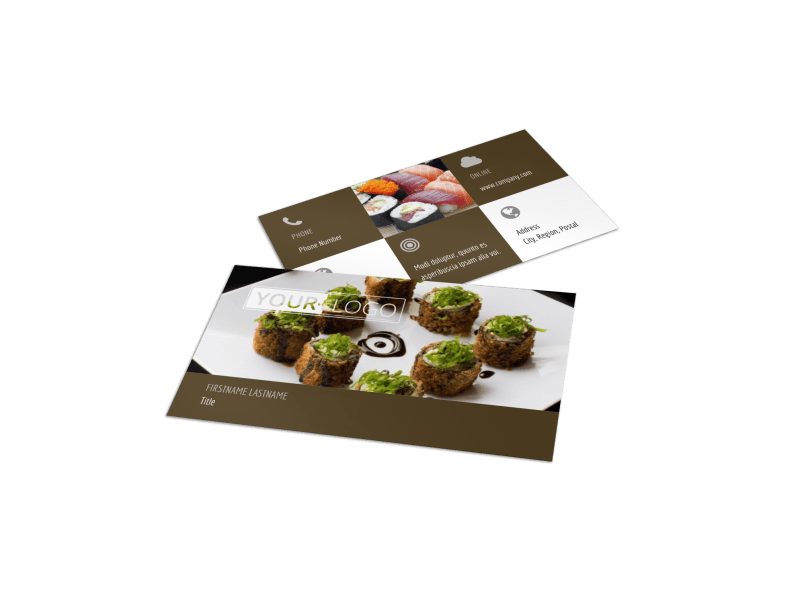 Design via MyCreativeShop
Restaurant Business Cards
Making a photo the main feature of your card can make it more visually appealing and, by extension, more memorable. It could be a photo of your product, yourself, or something related to your business. This will make it easier for people to remember who you are and what your business is about. If a
business card sample
that featured a delicious-looking donut was placed next to one with just the name of the bakery across the front, no doubt people would take more interest in the one with the photo.
9. Luxurious Designs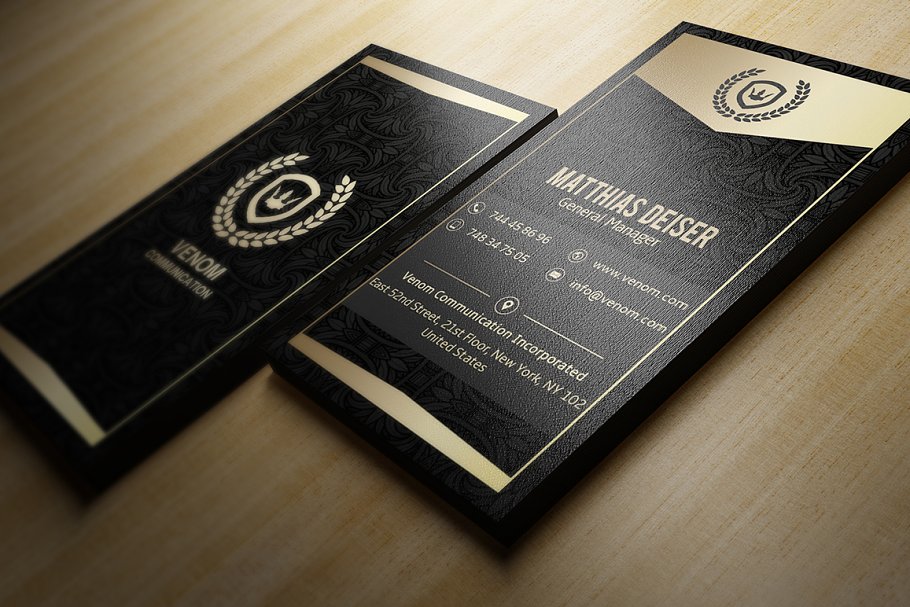 Design via Creative Market Luxurious Business Cards by Marvel
Impress your customers with stunning luxury cards that communicate your high-quality service. Luxury
business card examples
usually come with colors like bronze, deep black, and nude shades depending on the industry. Print features like embossing, foil stamping, letterpress, and more also help to enhance the fancy feel of the cards.
10. Dynamic Detailing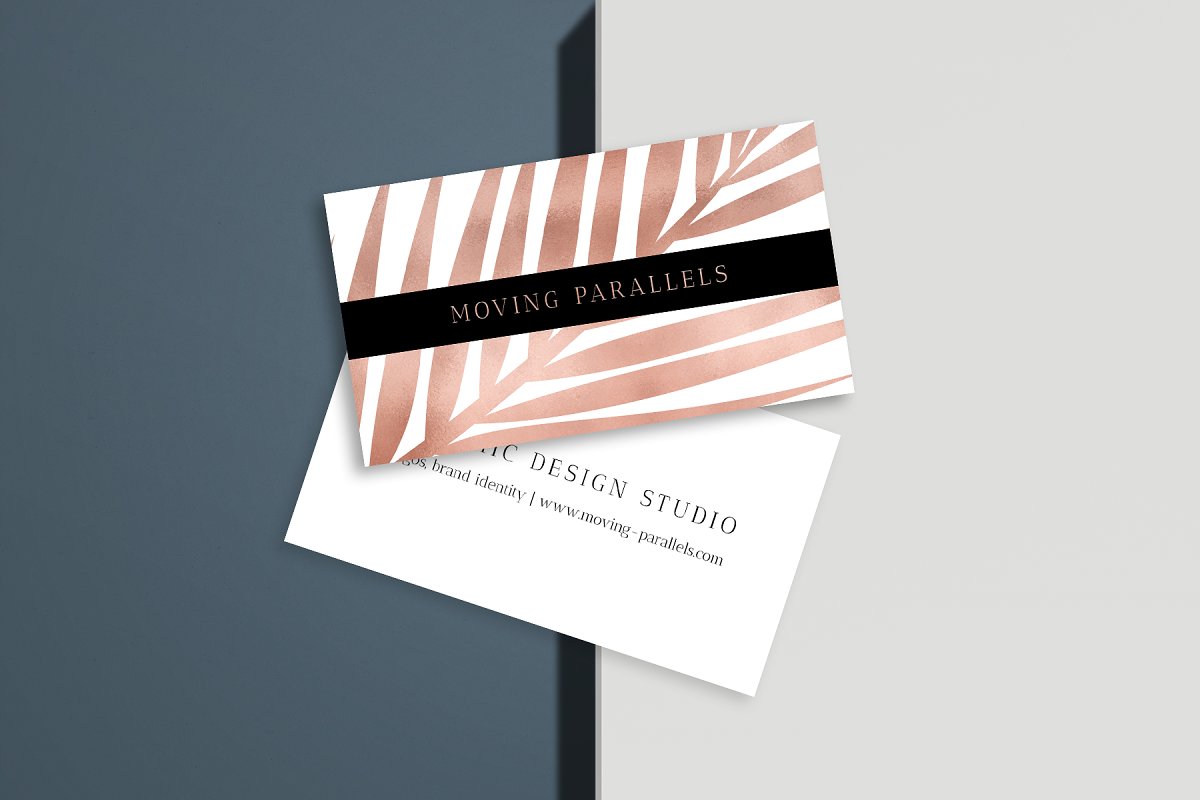 Design via Creative Market
Foil Embossed Business Cards by Moving Parallels
Nice business cards
are appreciated while dynamic cards are met with awe. Go against the trend by choosing cut-out shapes or interchangeable card designs, then take it a step further and design it for special printing materials such as recycled paper, foil stamping, light-reflecting cards, and more. If you believe your business is one of a kind, your card should show it!
11. Holographic Cards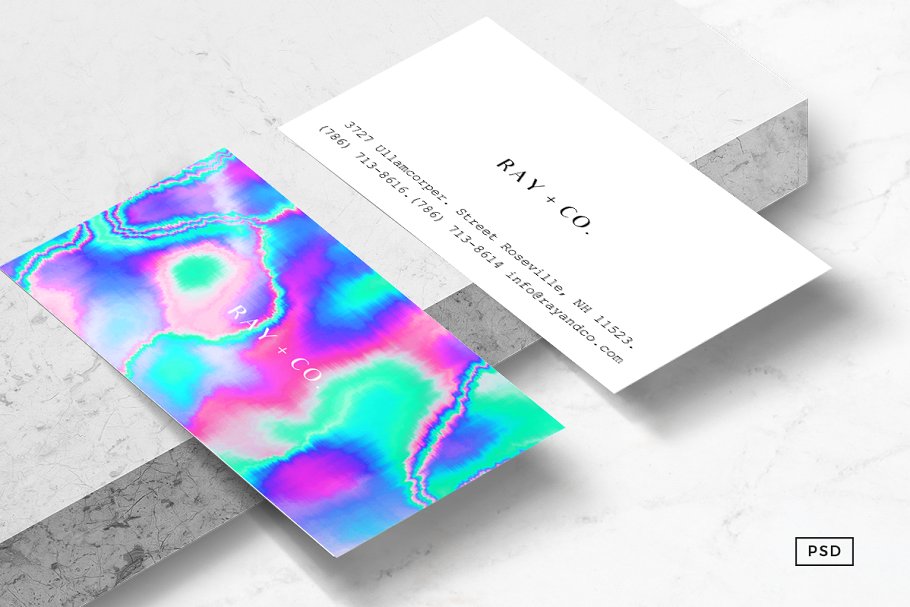 Design via Creative Market Holographic Business Cards by 8 3 O
There is nothing shinier and more attention-grabbing than a glimmering piece of holographic paper. You can use it to create dazzling embellishments and posters, but you can also create something tasteful and creative for your business cards. If you re trying to communicate vivacity and spunk, few
business cards design ideas
can express it quite as well.
**********************************************************************
If you want to create a memorable business card, look for designs that hold your audience s interest while portraying your brand qualities. MyCreativeShop has thousands of
business card templates
with all kinds of designs. Find the perfect one for your business and start customizing!