Elevate your Valentine's Day marketing with these print ideas.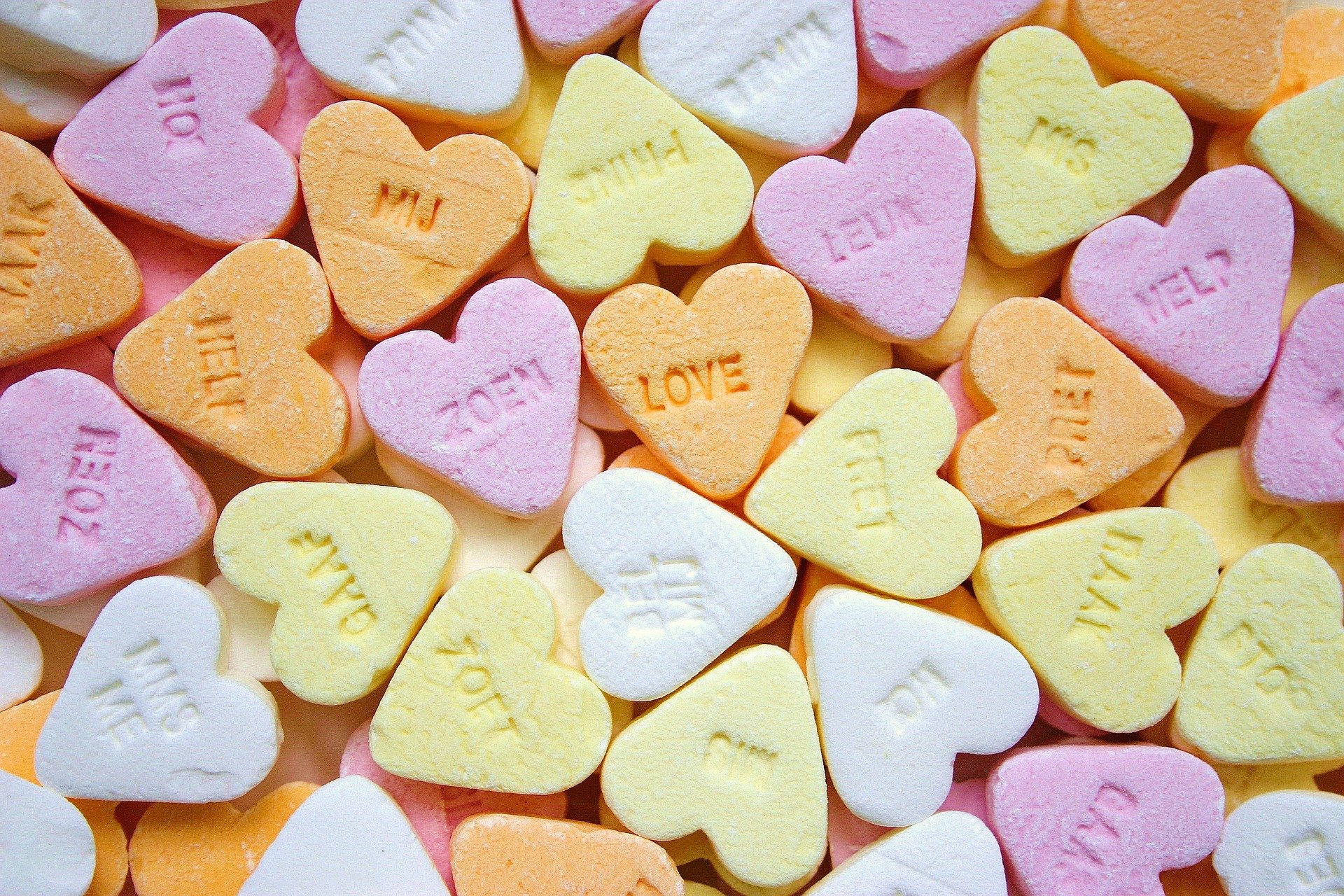 Whether you re a pastry chef in a trendy bakery or behind the line in a popular local bistro, the month of February is all about Valentine s Day. Take advantage of the momentum that creates by adding that little extra something to your V-Day marketing strategy. We ve put together a list of our favorite treats for you to peruse, and even included templates to make the entire process a piece of [red velvet] cake!
1. Flyers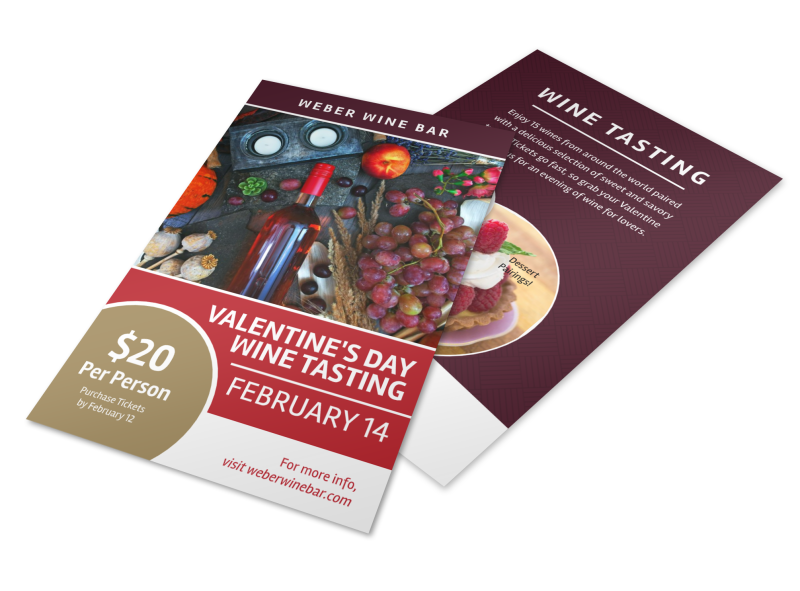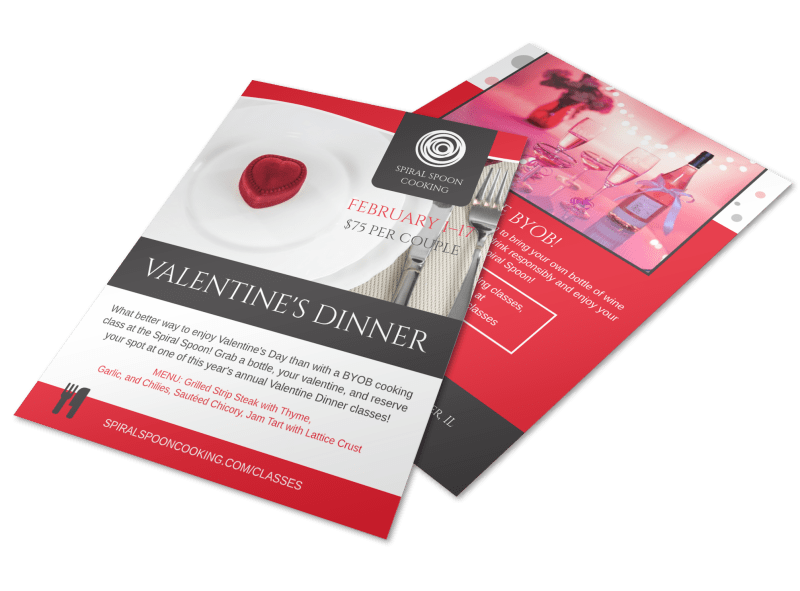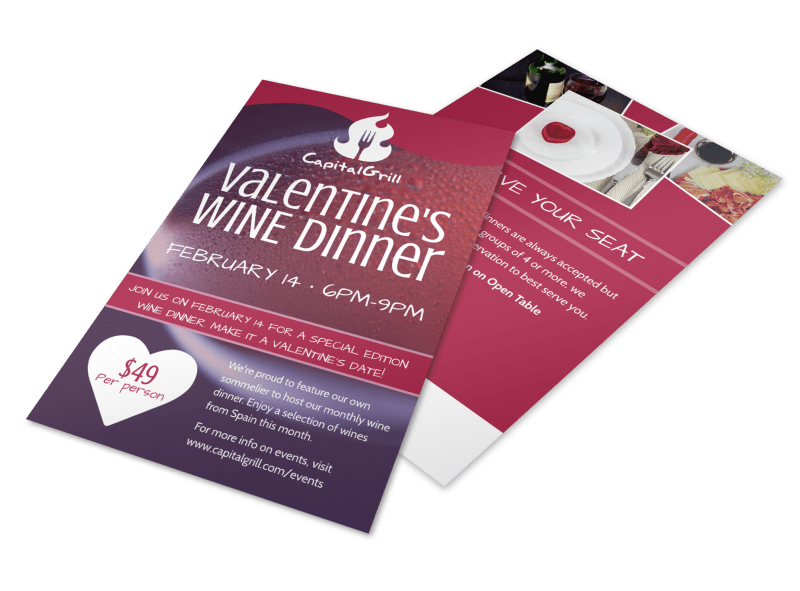 Designs via MyCreativeShop
Promoting your Valentine s Day meal specials, wine offerings, or events with a one-of-a-kind flyer gives you two sides of customizable marketing real estate. Keep your branding strategy in hand, then use your original content to woo the reader with both words and images. Show off all that your restaurant or bakery can contribute to their February 14th plans, with an irresistible call to action that makes sure you get on the itinerary. Our Valentine s Day flyer templates require zero design experience for successful customization and are already overflowing with that loving feeling, so you don t need to manufacture it!
2. Table Tents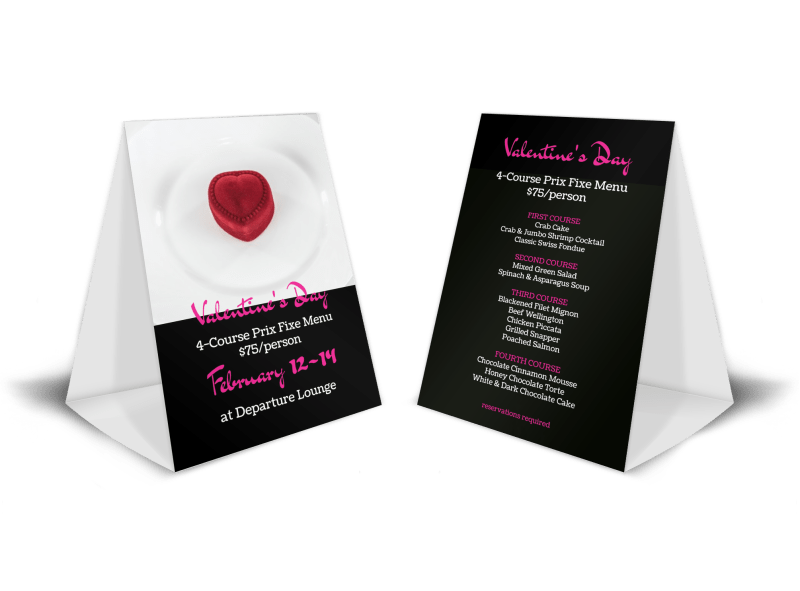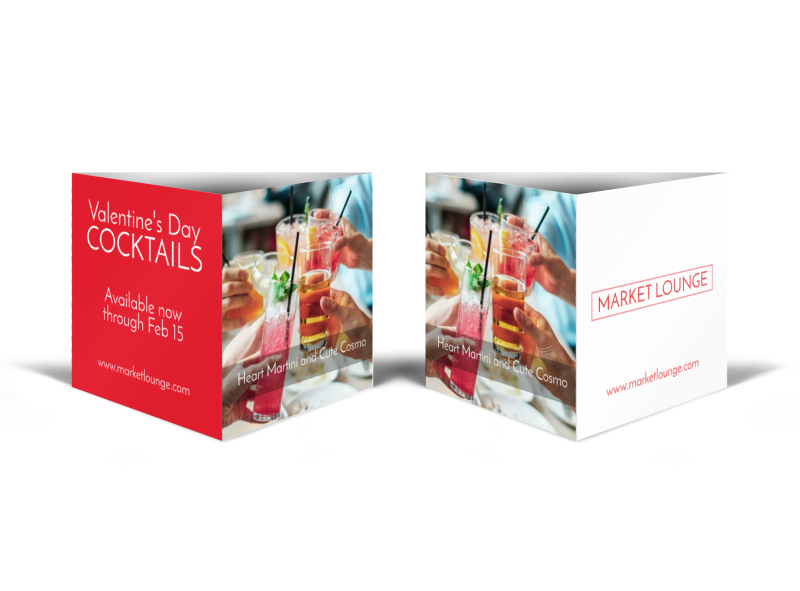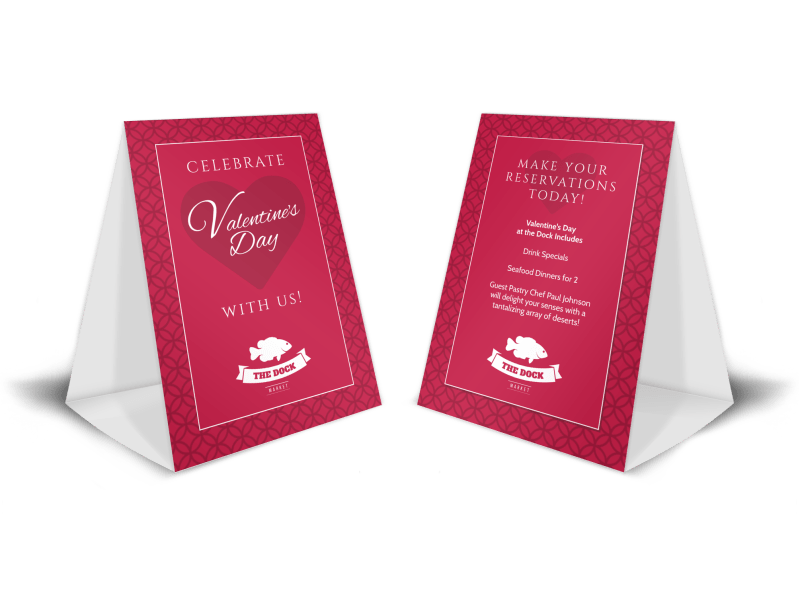 Let s give em something to talk about by promoting your Valentine s Day specials with conversation-starting custom table tents. Whether your bakery is offering a sweet deal on a dozen red rose-themed cupcakes or your kitchen is prepping for a candlelit prix fixe dinner for two, showcasing your love-themed offerings in a 3-dimensional way ensures that they get maximum exposure. The Valentine s Day table tent templates in our catalog are as easy as A-B-C to customize and can proudly take their place on your tables and countertops. Use your industry know-how and on-point branding strategy to create a unique design that keeps your customers talking!
3. Menus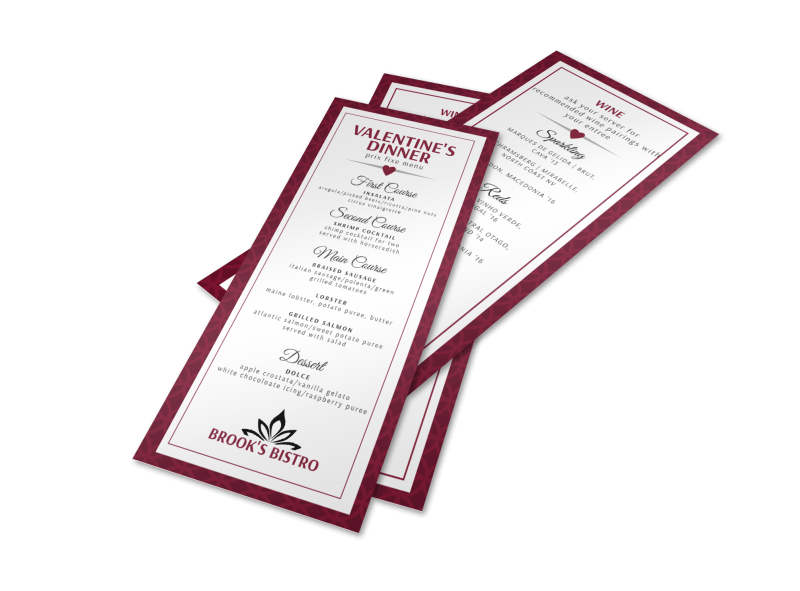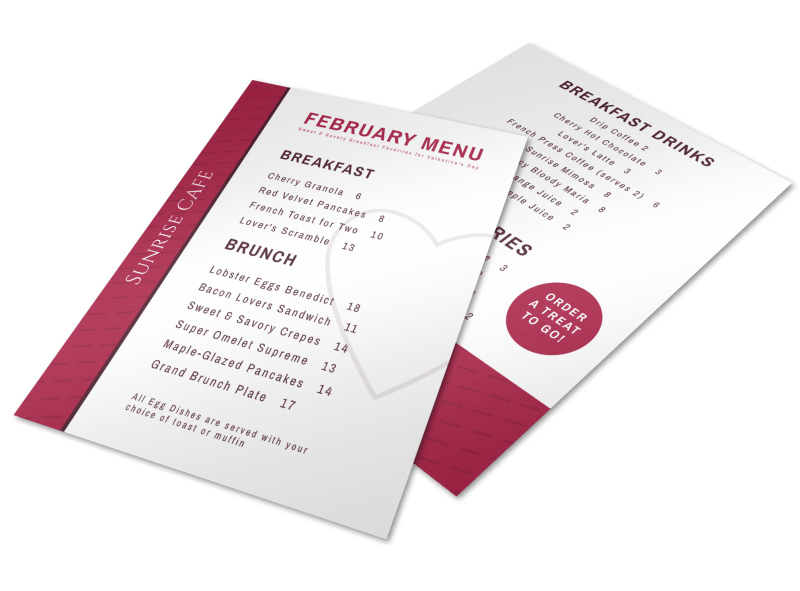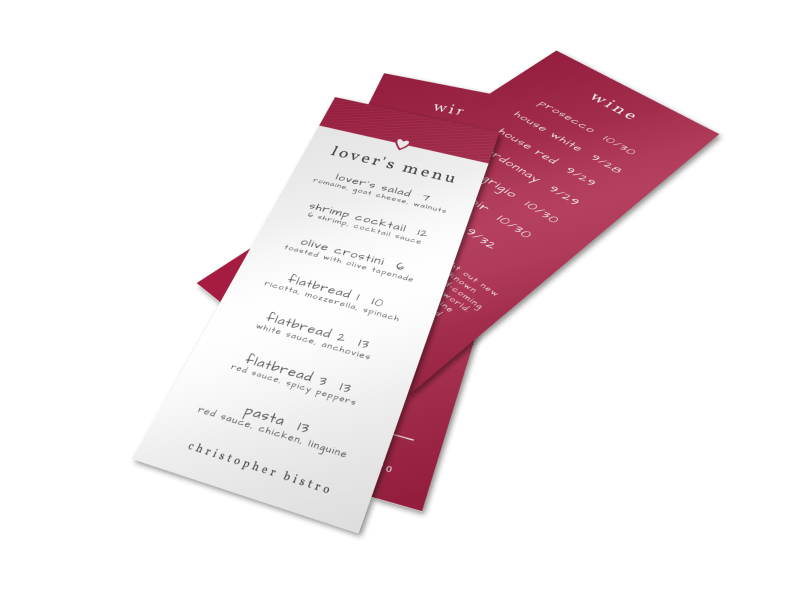 Designs via MyCreativeShop
Now that you ve brought all those V-Day patrons into your establishment, it s up to you to guide them through what you have to offer. The best way to do that is to create your own custom menus. Whether you re going prix fixe or offering a selection of romantic dishes and wine pairings, designing a menu is both absolutely essential and ridiculously simple. Start from one of our Valentine s Day menu templates, personalizing key details to line up with your branding strategy. Then, lay out all your delicious food and beverage offerings in a thoughtful, appetizing way. In addition to sharing all the love-infused dishes you have available, your menu should also represent you well. And that's a task best achieved by doing it yourself!
4-6. More to Love!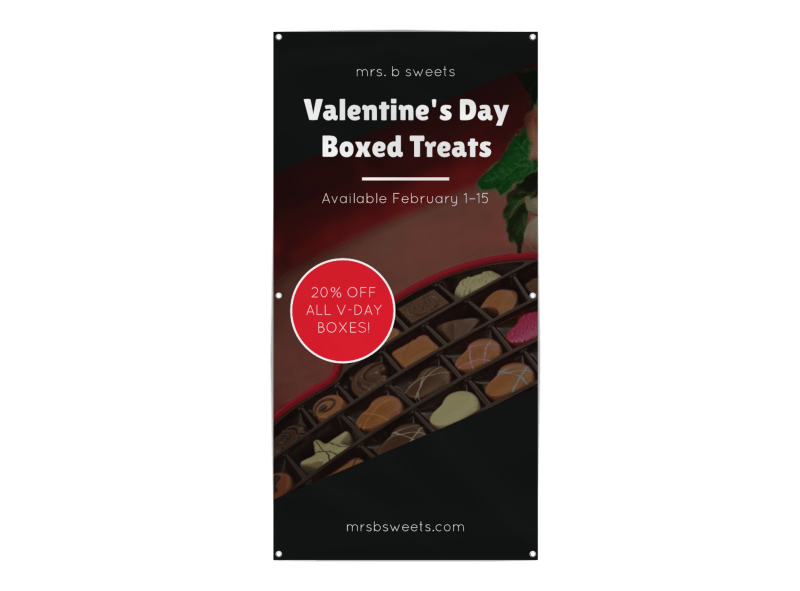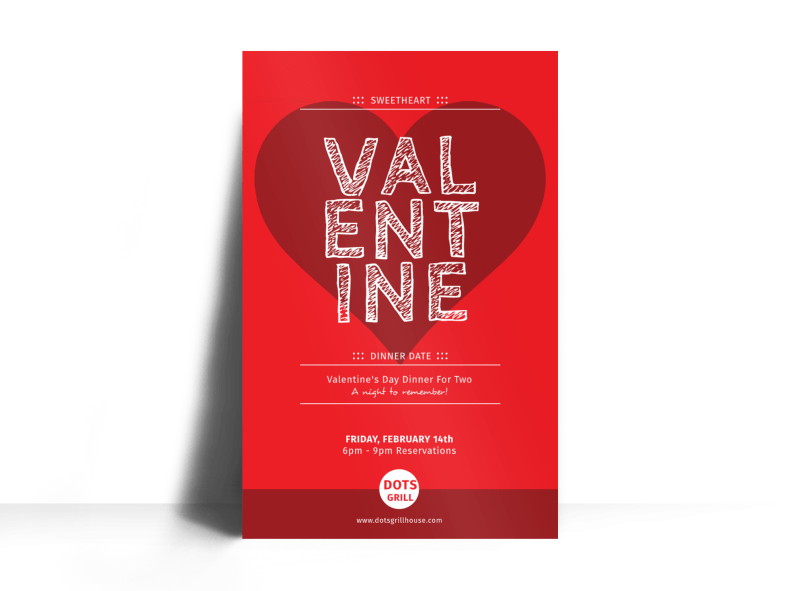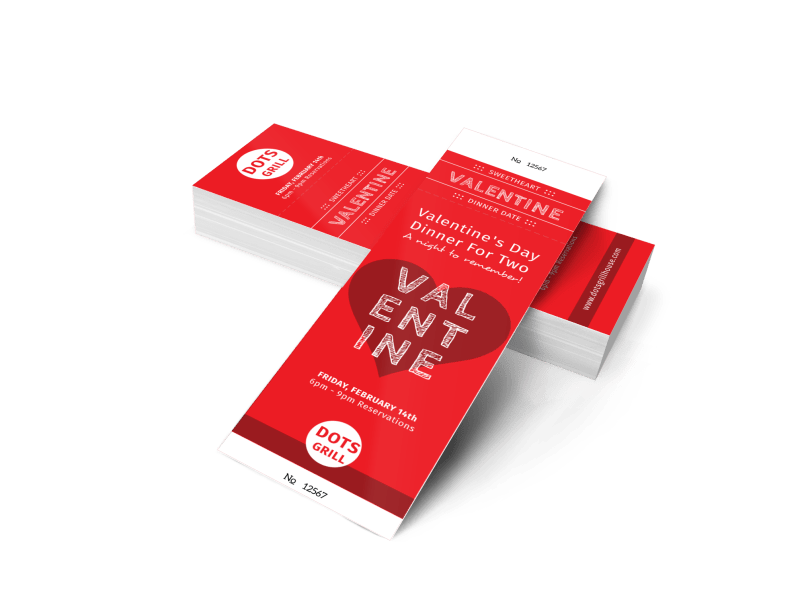 The options you have in promoting your Valentine s Day specials are almost endless. If you offer delicious V-Day themed desserts or treats to-go, hanging a custom Valentine s banner can help to spread the word. Looking to create a buzz around your special Dinner for Two event? Combine a set of ultra-professional posters you customize yourself with a classy stack of custom tickets to encourage this crazy little thing called love. Our huge selection of Valentine s Day templates make it possible for you to win over even the coldest heart!
What's Love Got to Do With It?
Not only is love a many-splendored thing, so are all the print marketing options for your Valentine s Day specials and events! Choose the design strategy that fits your brand, find your template, and start customizing. The tools in our online editor are accessible even to those with zero graphic design experience, allowing you to turn your vision into reality. Apply your unique perspective to any template to create a one-of-a-kind design that makes a connection with the reader while building your business at the same time!