Revamp your church bulletin with daring design ideas for a modern refresh.
When it comes to church bulletins, it can be hard to find a way to make yours stand out and feel useful. You may feel trapped in tradition ( this is what we ve always done ) while also desiring to push the envelope and break free from the old ways. In this post, we ll identify some common bulletin elements and share a few daring design ideas you can explore as you journey toward a more relevant church bulletin.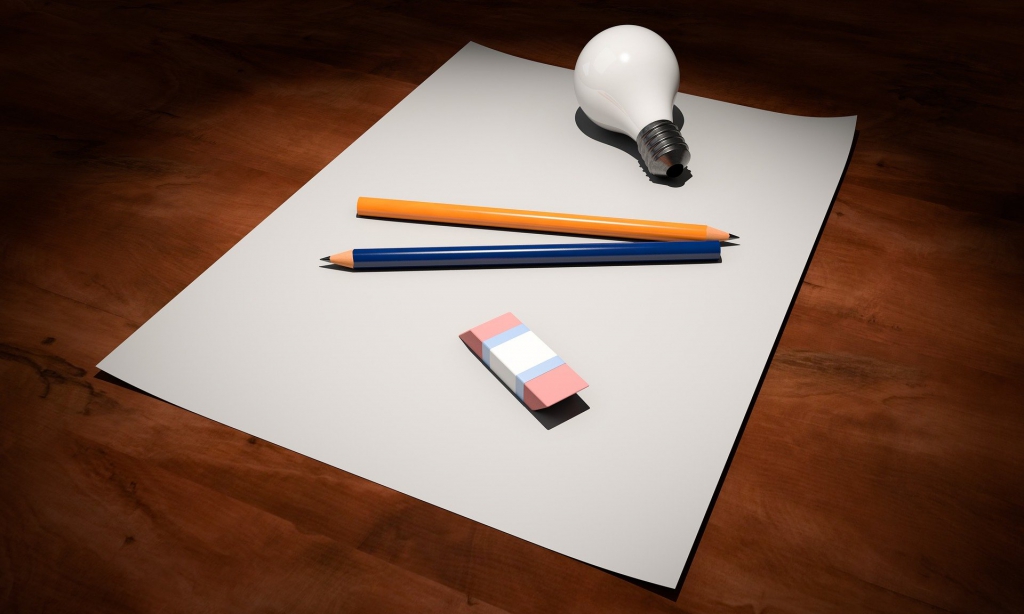 Image by Arek Socha from Pixabay
Church Bulletin Basics
First, let s look at the building blocks of church bulletin design:
Components
Date: Including the date allows your bulletin to occupy a place in time. Consider going date-less to make your bulletin work for multiple weeks and save on printing.

Order of Service: Sharing the order of your service (call to worship, songs, sermon, prayer times, etc.) allows your congregation to follow along.

Announcements: Featuring essential announcements in your bulletin can help to save time during your service and add utility to the bulletin itself.

Upcoming Events: Keeping key dates in front of your congregation can also increase the likelihood that they will participate.

Ministry Opportunities: Highlight programs and areas in need of assistance, along with ways your congregation can participate.

Contact Info/Giving Methods: Keep your best contact details (church office, senior pastor, ministry leaders) in one place so it can be easily found. Printing the giving methods available to your congregation can also allow you to skip that awkward moment in the service where you list all the different ways someone can tithe - instead, you can just thank them for their giving, in whatever form it comes.

Prayer Requests: Including prayer requests in your bulletin can also add value as your members keep it with them during the week to use in their quiet times. Providing a way for them to share their own prayer requests with the church, either through an email address or tear-off form, can also be helpful.

Missionary Updates: Providing updates on how the missionaries your church supports are doing can help to keep your congregation engaged in the overall mission of the church. Seeking out these updates and prayer requests and featuring them in your weekly bulletin increases the likelihood that they and their needs will be top of mind for your flock.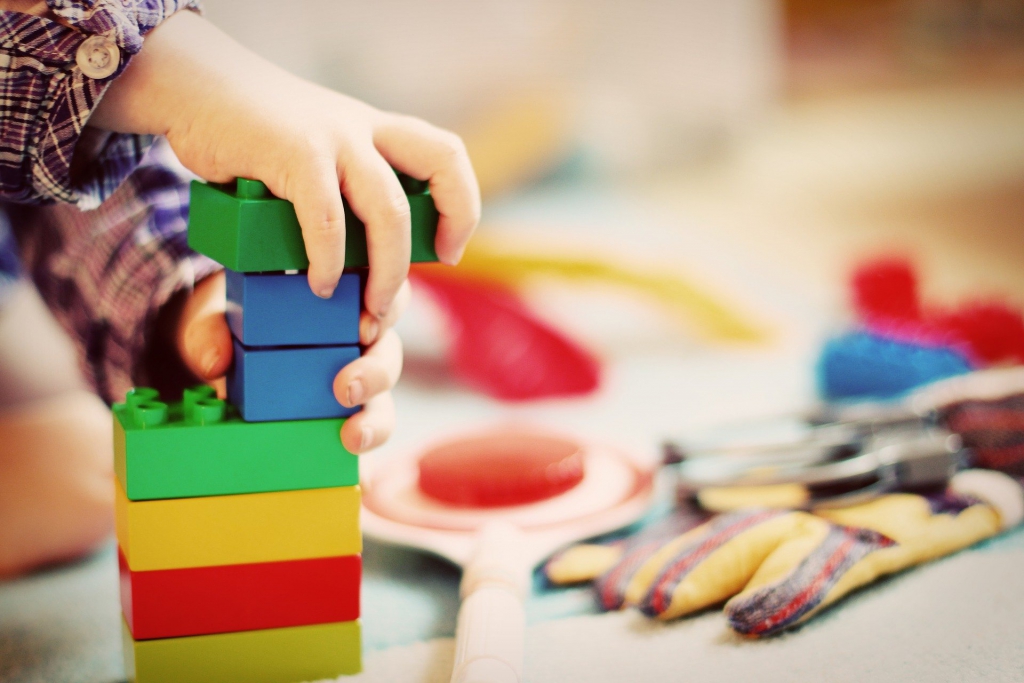 Image by Esi Gr nhagen from Pixabay
Thoughts on Staying Relevant: One of the most-overlooked yet essential aspects of church bulletin design is its mission and purpose. Why does it exist? What is your goal in creating this document each week? Being able to answer that question gives you the ability to more easily navigate choosing which informational elements to include. Knowing your goal and mission as you create ensures that the bulletin you produce lines up with your church and ITS mission. Maintaining relevance isn t about changing your personality and theology to match the world around you - it s about making sure that who you say you are and what you actually DO line up. It s about fighting for authenticity in all areas - even something as small and seemingly insignificant as a church bulletin. 
Additional Design Considerations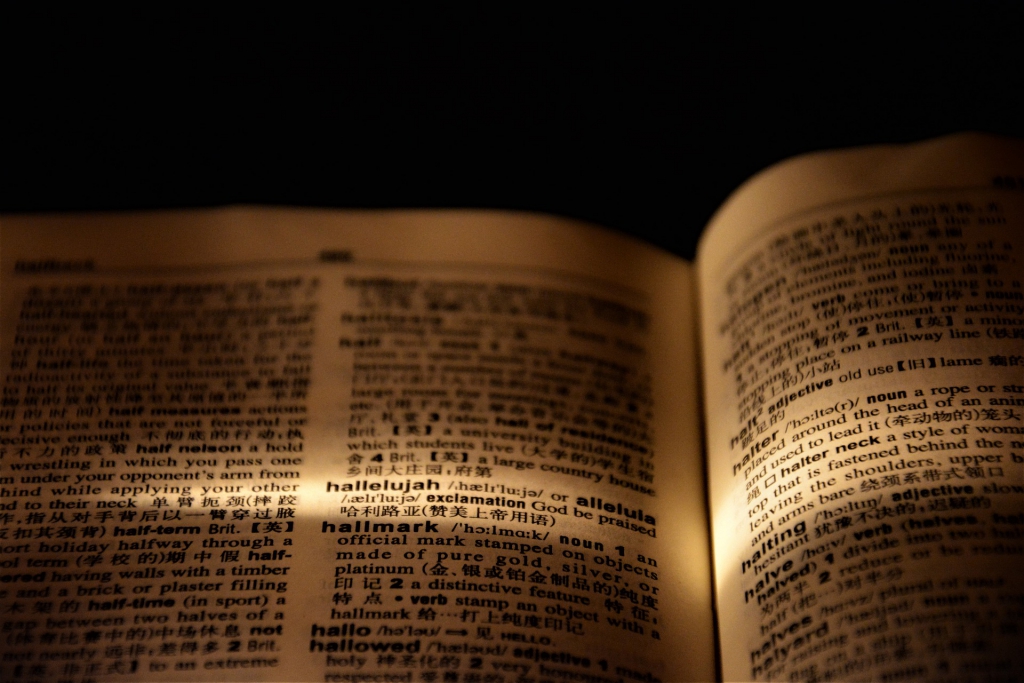 Image by Avery Fan from Pixabay
Layout Consistency
Just as the goal of a branding strategy is for elements of that brand to automatically register with the viewer, keeping the layout of your bulletin consistent from week to week makes it easy for your church body to find those elements that matter to them. In addition, it simplifies the steps you ll need to take to produce each week s bulletin.
Make it Useful
If you want your bulletin to be read, make it useful! Include information your congregation needs. Resist the urge to fill your bulletin from front to back with stuff. Carefully curate the items you include so that the most important things stand out. If you include prayer requests, provide updates (and praises!) instead of reprinting the original request over and over.
Daring Design Ideas for a Modern Church Bulletin Refresh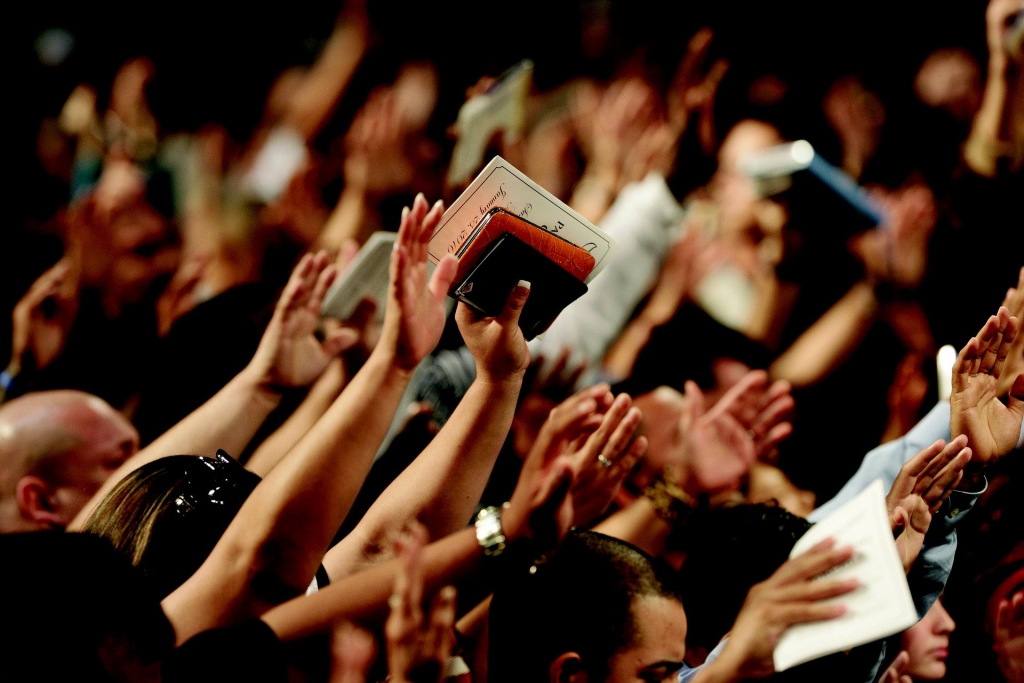 DITCH...the Service Order
If you ve spent years meticulously printing the song names, sermon titles, and other service-specific information in your bulletin, consider the freedom that not spelling all that out provides. You can still follow your own order, but keeping it out of the bulletin allows you to make changes on the fly without feeling the need to apologize for going rogue. You can be led by the Spirit, even in the sequence of your service order!
DITCH...the Fold
Folder-style bulletins do have a lot to offer by way of promotional space. However, technology (and ditching the service order!) can make it possible and even preferable to move from the brochure bulletin to a one-page rack card or half-page flyer handout that includes all the essentials your congregation needs to guide them through the weekly happenings of your church.
DITCH...the Details
All three of these big Ditch ideas are connected - finding ways to interact with your congregation online can extend the fellowship of your worship service throughout the week, and doing so enables you to use minimal text in your bulletin. Consider utilizing space-saving QR codes and bit.ly links within the bulletin itself to prompt your church body to stay connected and direct them to your social media handles!
CONNECT...with the Kids!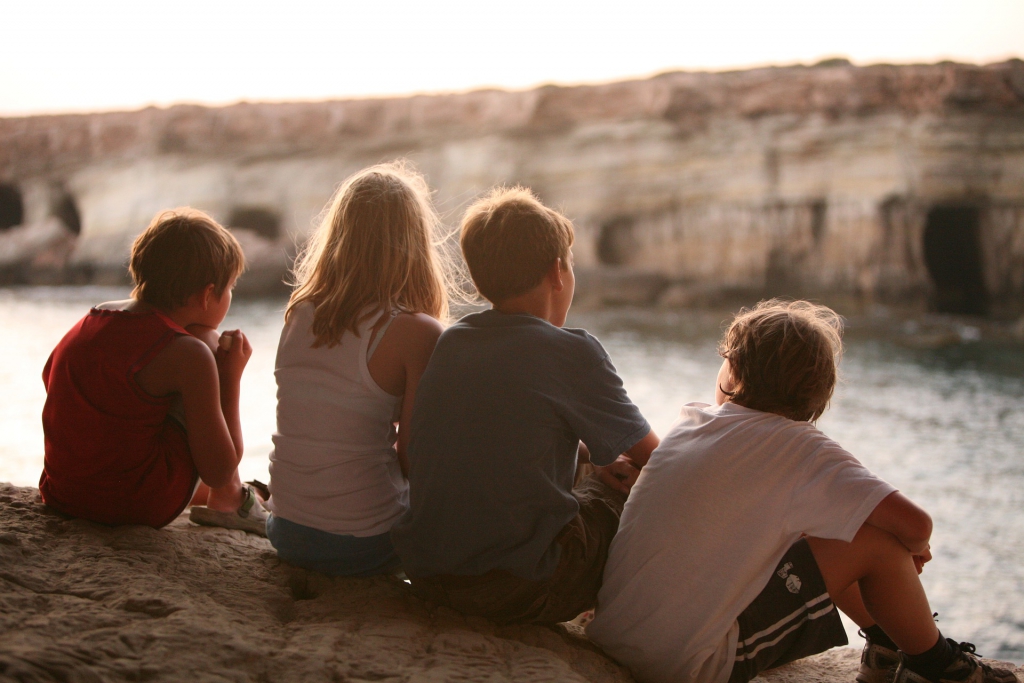 Image by florentiabuckingham from Pixabay
Jesus said, Let the little children come to Me. If you ve got the time and energy (and budget!), consider creating a version of your weekly bulletin geared toward the younger members of your congregation. This may look like Bible trivia questions, mazes, puzzles, and/or fill-in-the-blank sermon outlines. Be creative - enlist the help of those who are gifted in children s or youth ministry. Making your church service more accessible and engaging to the next generation within your sanctuary is just one piece of helping them to grow and mature in their faith. No gimmicks necessary, just authentic and genuine interaction!
**************************************************************************
Templates Can Help!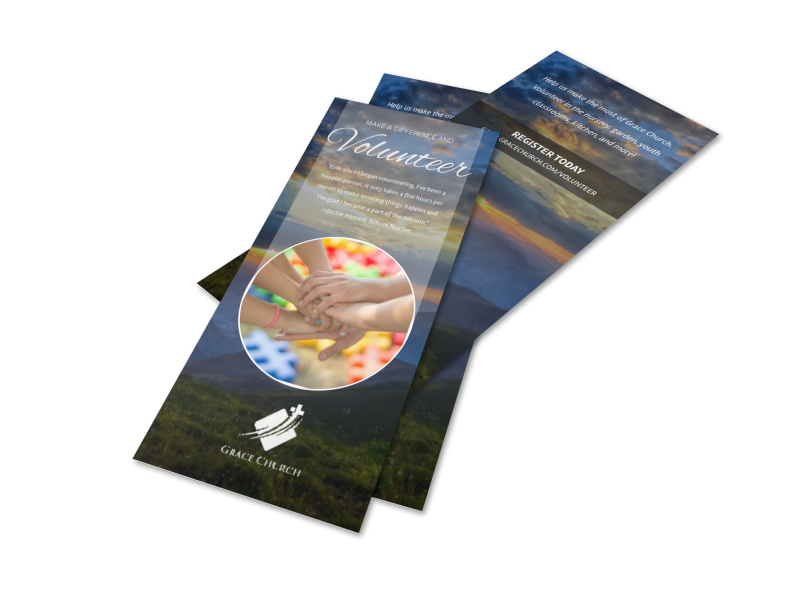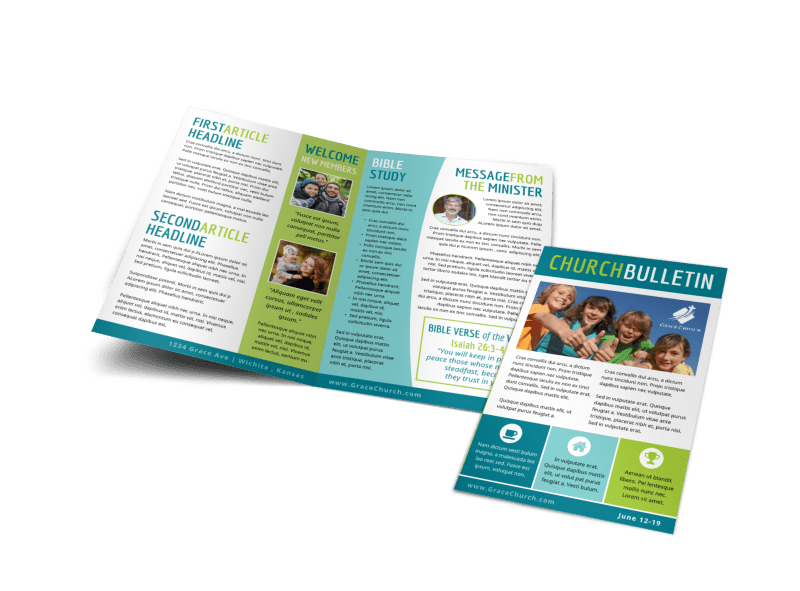 Designs via MyCreativeShop
Whichever way you choose to perk up your church s bulletin, MyCreativeShop has the church bulletin brochure templates and church flyer templates that can help you hit the ground running. Can t find the one that fits your congregation s personality? Check out our blank brochure or flyer templates to create your design from scratch. Best of all, your design can be easily duplicated each week, allowing your layout to stay consistent from one Sunday to the next!