Discover the power of print marketing and how it can boost brand awareness, drive ROI, and engage customers.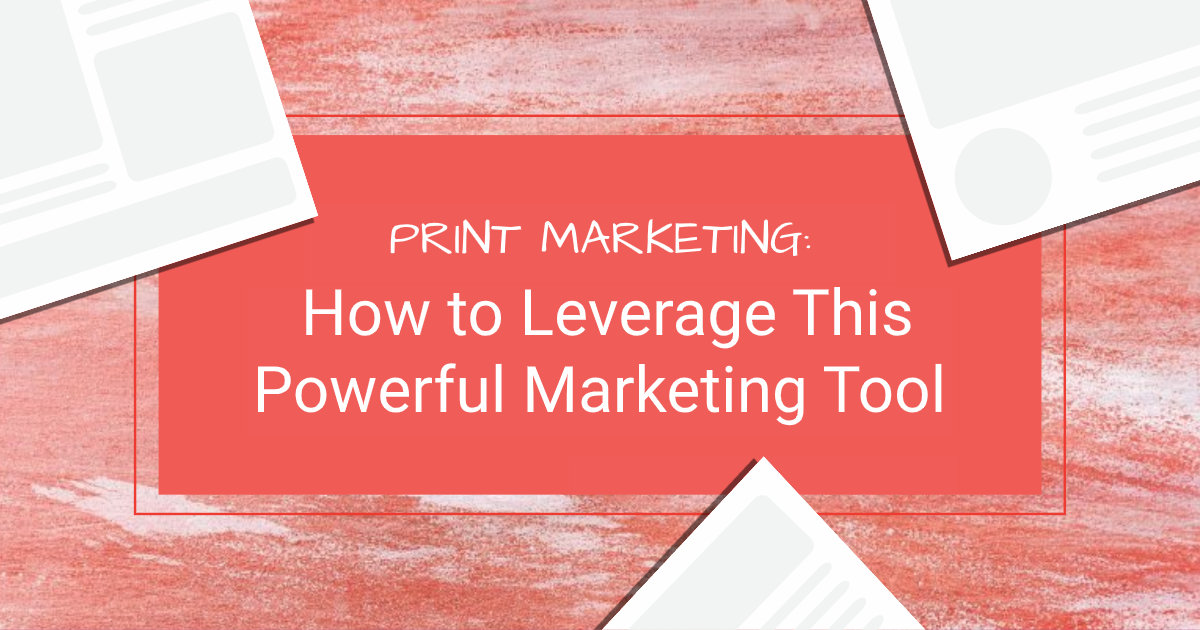 In our increasingly digital world, there s less and less talk of print marketing and its value. With much of our attention focused around online marketing, including social media, email, and the like, it s easy to forget about the many opportunities you have to use this powerful offline marketing tool.
Print is 59% more engaging than online articles. - PRINTISBIG.com
If you re thinking about tapping into print marketing for the first time, or are looking for ways to reinvigorate your efforts, read on to consider the many ways you can use this tool to drive ROI and brand awareness.
Build Print Assets Into Your Marketing Strategy
All companies can benefit from print marketing, whether you re a local brick-and-mortar retailer or a nationwide online service provider. The key is considering all the ways print marketing can integrate within your entire marketing strategy, alongside other factors, like social media advertising, content creation and email marketing. Here are a few examples of where your strategy can integrate print marketing materials and have a greater impact: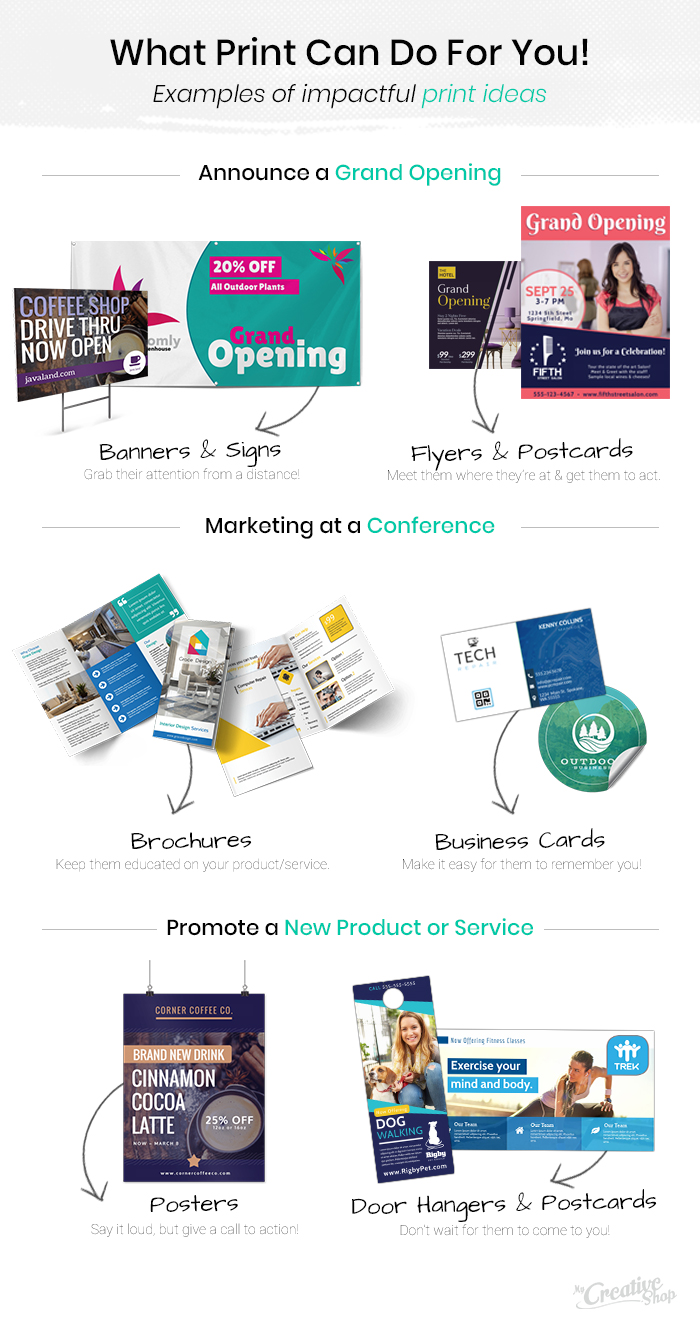 Brand Awareness
Example: Opening a new location. In addition to localized paid social media ads, you can introduce yourself to the community with some friendly postcards and strategically placed flyers. Want to go bigger? Try placing a large banner at your location to catch everyone's attention or possibly a few eye-popping yard signs to draw their eyes in.
Event Marketing
Example: Attending a conference. You need to have more than business cards and a trending Twitter hashtag to make an impact at a conference. In this case, you may want brochures, flyers, loyalty cards, pocket folders, stickers and wristbands. All of these items can help you make a lasting impact.
Demand Generation
Example: Releasing a new product. Get your product announcement in front of potential customers without having to battle banner blindness.
Kate Athmer
, demand marketing specialist, explains: The sheer volume of digital messaging has lead to a diminished share of attention and phenomenon such as banner blindness the increasing tendency of internet users to ignore irrelevant display ads.
Think Past Brochures and Flyers
Brochures and flyers are the most obvious print marketing materials you might use, but there are dozens of other ways to bring your brand to life with offline marketing. In fact, while brochures and flyers were the most commonly designed products with MyCreativeShop. Postcards came in at a close third, with other popular designs including business cards, door hangers, and loyalty cards.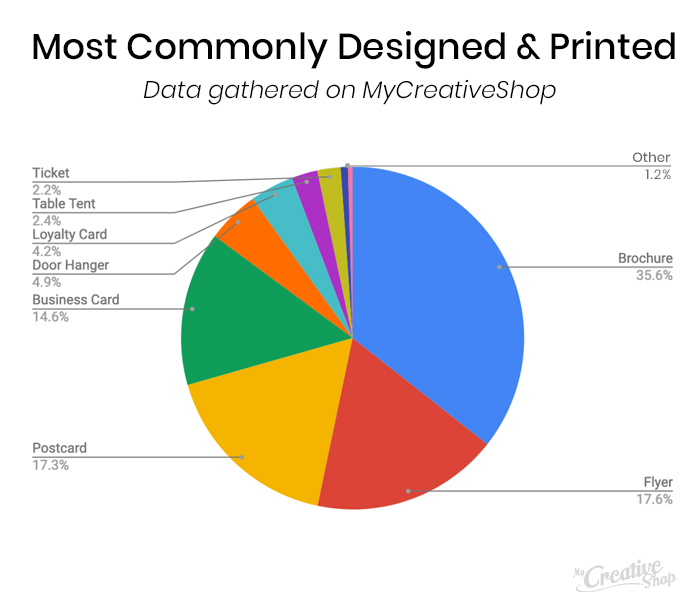 If you want to truly leverage this powerful tool, look past the obvious and consider how expanding your use of print marketing could allow you to be more effective. Here are a few examples of print products to design and how they can be
valuable for small businesses
of all kinds.
Be More Targeted With Direct Mail Marketing
Direct mail marketing is still alive and well. In fact, the
2017 DMA/ANA Rates Report
found that, yet again, direct mail marketing has the highest conversion rates, above all online marketing mediums. For example, postcards had a 5.7 percent response rate and ROI of 29 percent.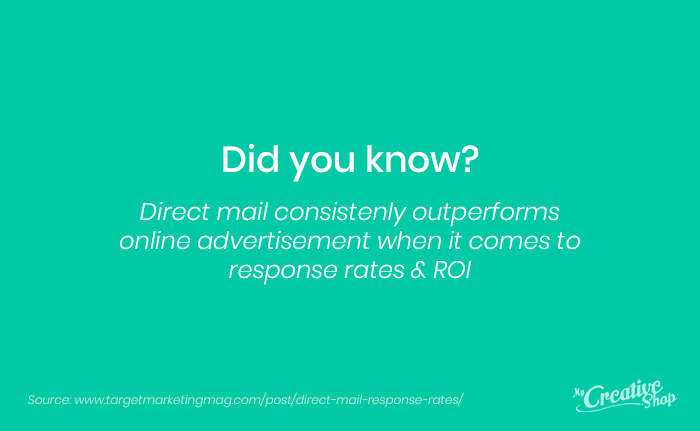 As technology has evolved, so have the tools available to make offline marketing, like direct mail marketing, easier, cheaper and more targeted. One such tool that you can use is
USPS Every Door Direct Mail (EDDM )
. With this online tool, you can map your direct mail campaigns by age, income and household size allowing you be targeted, and therefore more successful. Bonus: USPS offers discounts for every size business so you can save money on your mailings as well.
Make it Interactive
It s easier than ever to bring the online and offline world together with your print marketing efforts. Doing so allows you to integrate the technology your customers use every day, while extending their experience with your brand and driving leads and online purchases. [caption id="attachment_3887" align="alignnone" width="700"]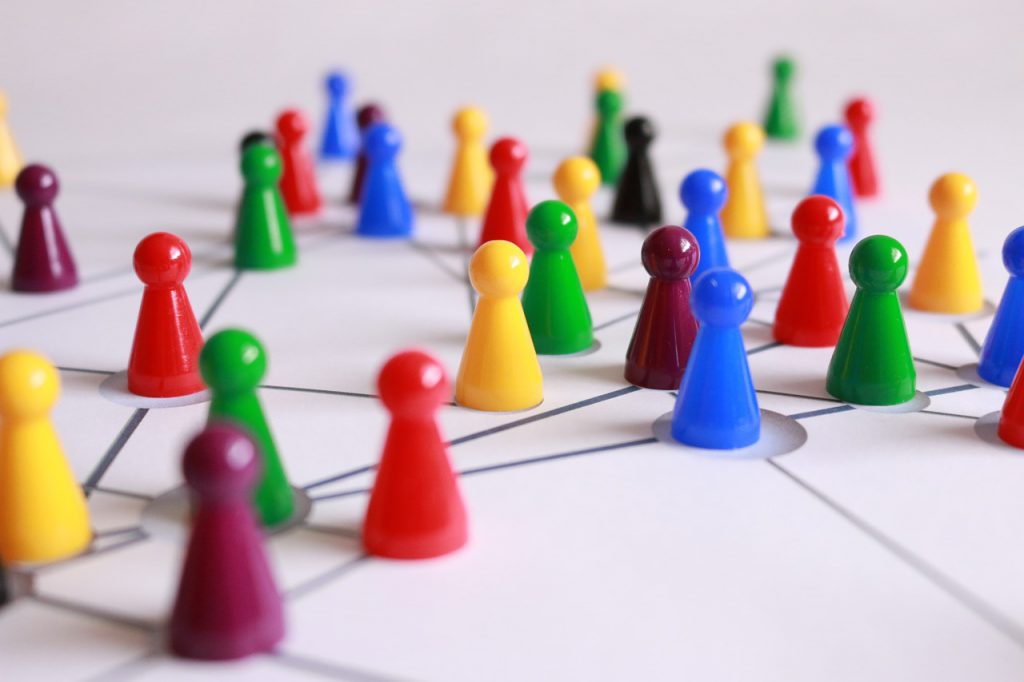 geralt
/ Pixabay[/caption] To fully leverage the potential this marketing avenue can offer, test these interactive elements:
Track Your Print Marketing Metrics
[caption id="attachment_3881" align="alignnone" width="700"]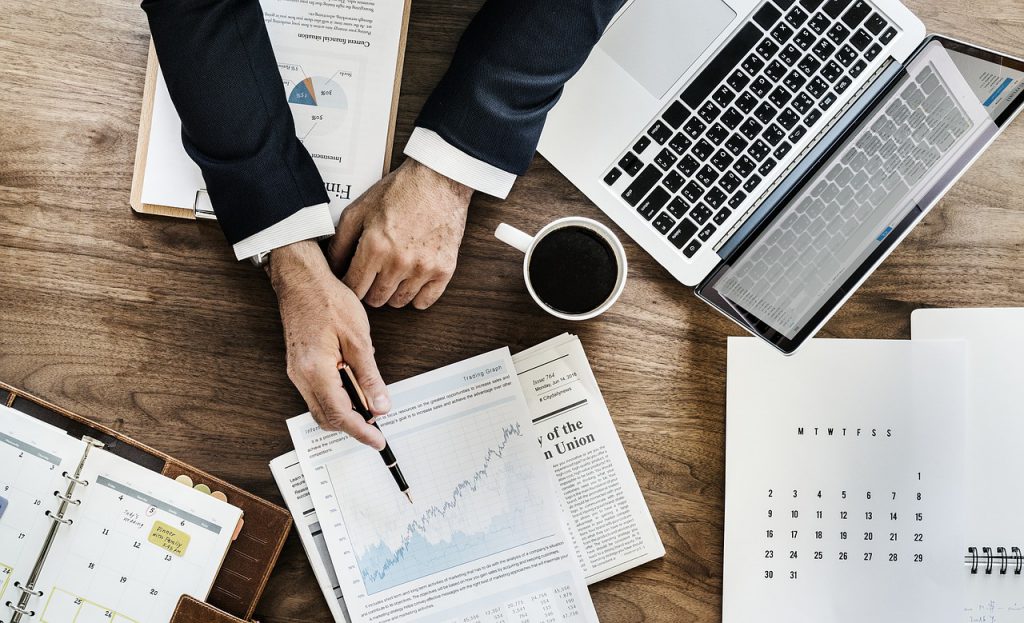 rawpixel
/ Pixabay[/caption] Metrics are critical to the success of any marketing effort, including print marketing. Without them, you don t know what s working and what s not, blindly spending money without optimizing along the way. Here are a few simple ways to track print marketing metrics:
Shortened URL or QR code: When using a URL or QR code, you can easily track metrics like how many people clicked through with the offer and how many sales were made or leads generated. You can do this through the link shortener itself, Google Analytics, or whichever tool you use to manage sales and leads.
Custom offer code: Provide a custom code that customers can use to cash in on your offer or discount. You can then track this code, whether you re a restaurant or online retailer. Brick-and-mortar businesses can do this via the mention this code method or by providing a scannable item that your sales associate or server inputs into your system. If you run an online business, the customer will can add the code at checkout.
The key to tracking metrics is to be vigilant. Make sure that employees are inputting them into your system correctly or that you ve properly set up the shortened URL with a trackable tag or unique landing page. Explore more tracking methods in
8 Ideas for Tracking the Performance of Your Print Marketing Efforts
.
Print Marketing is Powerful
Don t get lost in your online marketing efforts so much that you forget about the value and importance of offline marketing. Use these tips to leverage your print materials in every area of your business, from branding to sales.