Discover effective strategies for marketing your daycare business and attracting families in your community.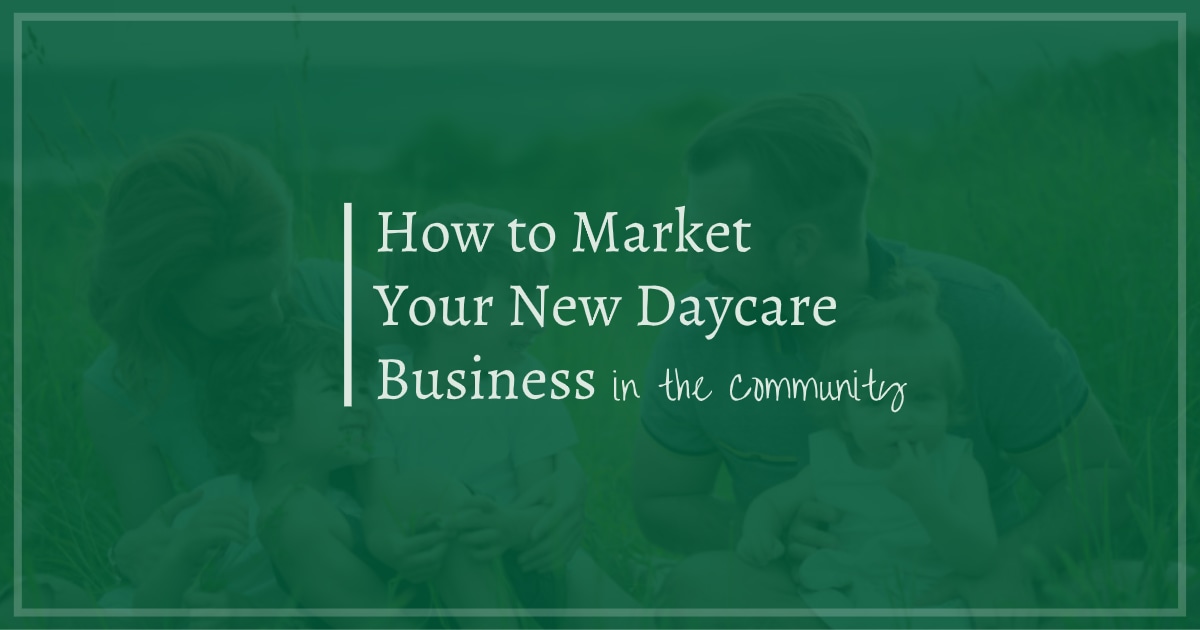 Are you thinking of starting a daycare business? We've done some research and luckily for you, there appears to be plenty of demand!

According to the Committee for Economic Development, 53.9 percent of children, from birth to age five are in non-parental childcare for 10 hours each week. Not to mention, there are 61,021,552 children under age 15 in the United States who may require paid childcare services.

As with any in-demand industry, there s plenty of competition to fill this need, which means you may have to work harder to attract families to your business.

One way to stay competitive and drive more business is to raise local awareness. If you re not sure how to do that, use these ideas to market your daycare business and build a brand families will remember long after their kids have grown.

Just getting started on your childcare journey?   Check out this awesome resource from Wonderschool. They created a step by step guide to help you start a preschool in your home and it's filled with a ton of great info that you may want to consider before reading the rest of this article.
1. Use Direct Mail Marketing to Target Neighborhoods

Direct mail marketing allows you to reach families in your target area. Even if you haven t zeroed in on your target demographic, this tactic can be more successful than digital tactics like email marketing. The Direct Marketing Association found that mailers, like postcards, have a 4.4 percent reply rate versus just .12 percent for email.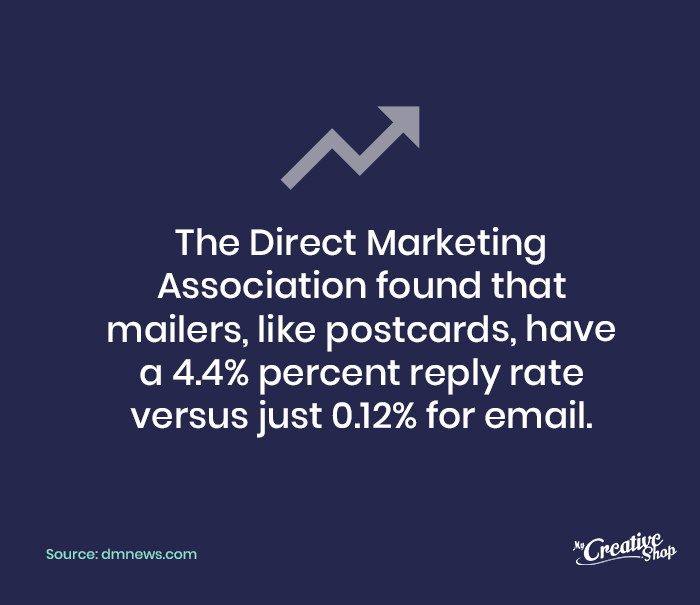 To get the most of your direct mail campaign, use a service like EDDM, Every Door Direct Mail, provided by the USPS, to target the right neighborhoods. Don t forget to include your company name, address, hours, and ages of children in your care on the mailer itself, along with any details that are specific to your business. If possible, include a promotional deal with your mailer, like a free week of tuition.

If you re new to direct mail marketing, get more tips and ideas for your mailers in our blog post, Modern Direct Mail Marketing Ideas, before starting your first campaign.

Browse our childcare postcard templates and design your mailer today!

2. Hang Flyers Where Parents Will See Them

You ve likely seen plenty of flyers as you walk around town, hanging in places like coffee shops and the local library. Use this traditional marketing tactic to catch parents as they re going from place to place, and keep two key elements in mind to make your flyers most effective: location and design.

Location

Parents make up your target audience, so you should focus primarily on hanging your flyers in the areas where they ll be. If you re not sure where to start, here are a few ideas: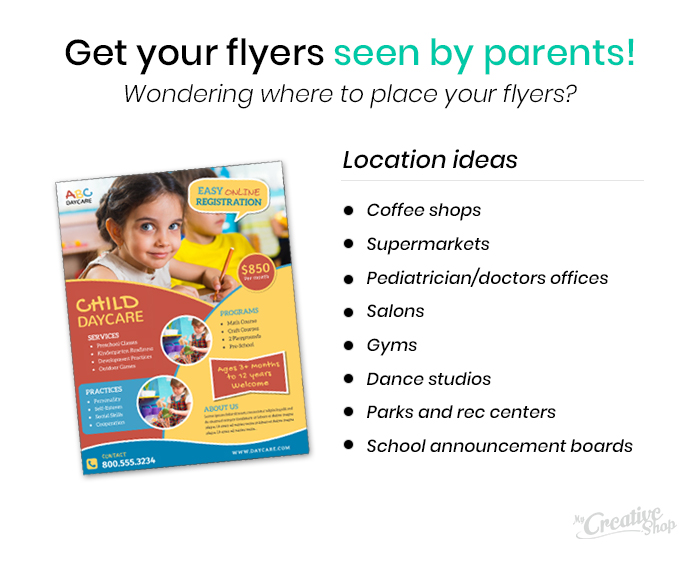 Ideas listed in the image: Coffee shops, Supermarkets, Pediatrician/doctors offices,  Salons, Gyms, Dance studios, Parks and rec centers, School announcement boards
You may also be able to hang your flyers in private businesses, you just need to get permission from the owner first.

Design

A well-designed flyer stands out from the many others hanging next to it. If you re new to design, however, you may not know how to achieve this eye-catching look. Luckily, you don t need to be a professional to make a flyer that works. Here are a few simple tips to keep in mind:

Make your CTA easy to see. It should be the largest text on the page.
Your font should be legible, both from a distance and up close. Find the best font in our blog, 10 Font Types and How to Choose Yours.
Use images wisely. High-quality photos of your daycare business space is a great way to show parents exactly what to expect. Remember to get permission from current daycare parents if you use images of kids currently in your program.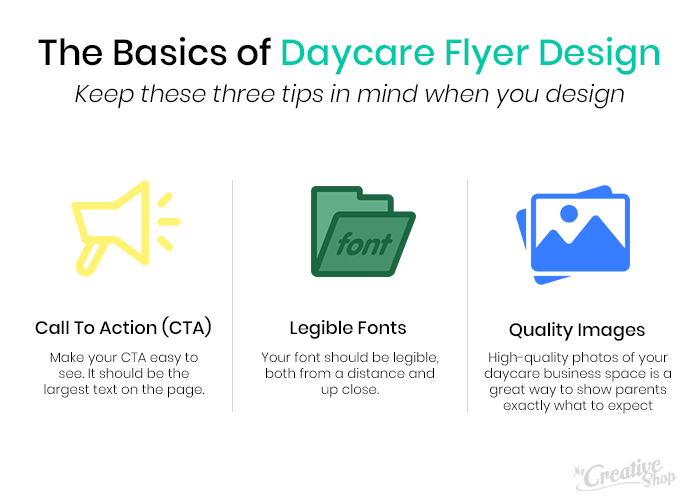 Make your life easier and use one of our pre-made childcare flyers.

3. Get Social to Reach Parents Online

As of 2019, 34 million mothers in the United States use social media. This makes social media a valuable platform for promoting not just your business, but your knowledge of childcare to drive authority as a business owner. Share helpful parenting and daycare tips, along with local community events that parents may be interested in.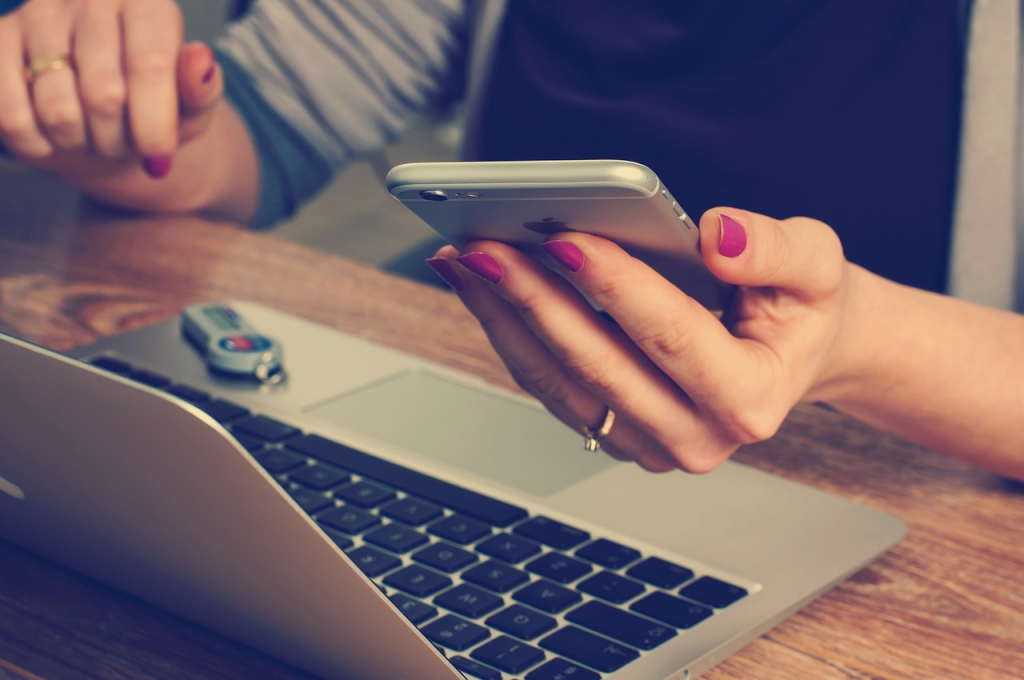 Social media can also be used as a window into your daycare business. Share photos of the kids playing, spending time in your space, and taking walks outside. This is a great way to build trust with potential parents without ever meeting them.

To make the most of social media, and reach moms where they re most active, head to Facebook. Statistia found that 79 percent of mothers use Facebook, with just 54 percent using Pinterest and 44 percent using Instagram. Plus, on Facebook, you can share images, videos, links and text, allowing you to use a variety of marketing methods to share the best information. For example, you can post videos of an afternoon walk as well as a link to an upcoming event.
With that said, we highly recommend expanding your knowledge of daycare digital advertising and if you do, your business will certainly benefit.
Not sure what to post? Use our social media templates to create posts quickly and easily.

4. Host an Open House for Interested Parents
Parents will want to see your facility before they decide to enroll their children. That s why an open house is one of the best tools you can use to attract prospective parents and sell them on your services. This face-to-face time gives them a chance to see the space where their children will spend time while getting to know you. As the person who will be responsible for their child every day, this is your chance to make a great impression.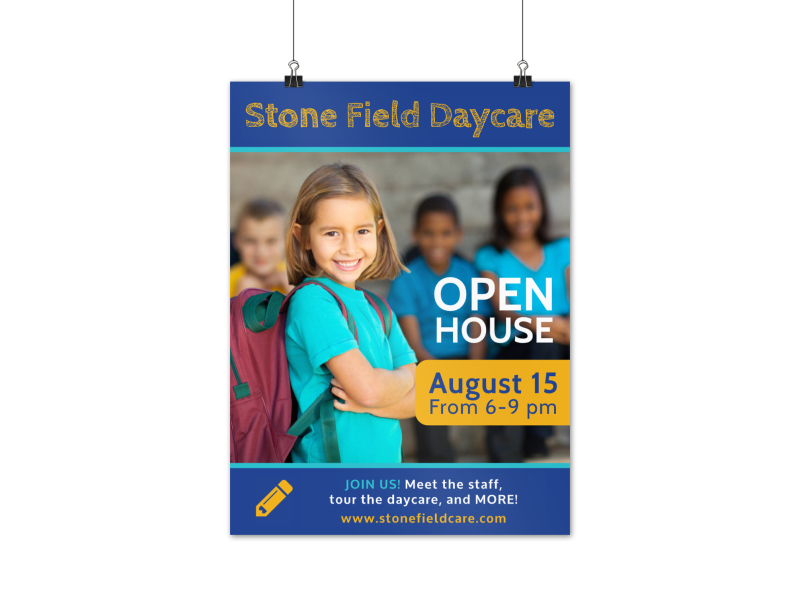 Child Care Lounge recommends that you keep your open house simple, with books and crafts for kids and promotional information for the parents. Make sure your facility is also clean and presentable first impressions matter. Don t forget to have a signup sheet for parents so you can follow up with them afterward.

5. Ask for Referrals From Happy Parents

One of the most effective methods for marketing your daycare business is word of mouth (WOM). Not only is a recommendation from a friend more trustworthy, but 85 percent of small businesses said WOM is the best way to acquire local customers, according to a 2017 poll on Alignable.

85 percent of small businesses said word of mouth is the best way to acquire local customers

- Source: Alignable
As a daycare business, this is even more valuable because parents are entrusting you with the safety and care of their child. A glowing recommendation from one parent to the next is the best form of marketing you can get and you don t have to pay for it.

Market Your Daycare Business to the Community

Marketing your daycare business is important, and there are many ways to reach local parents who may be interested in your services. Use these ideas to let your service speak for itself, and your base of families will naturally fall in place.