Master the art of creating successful auto repair postcards with these 8 essential tips!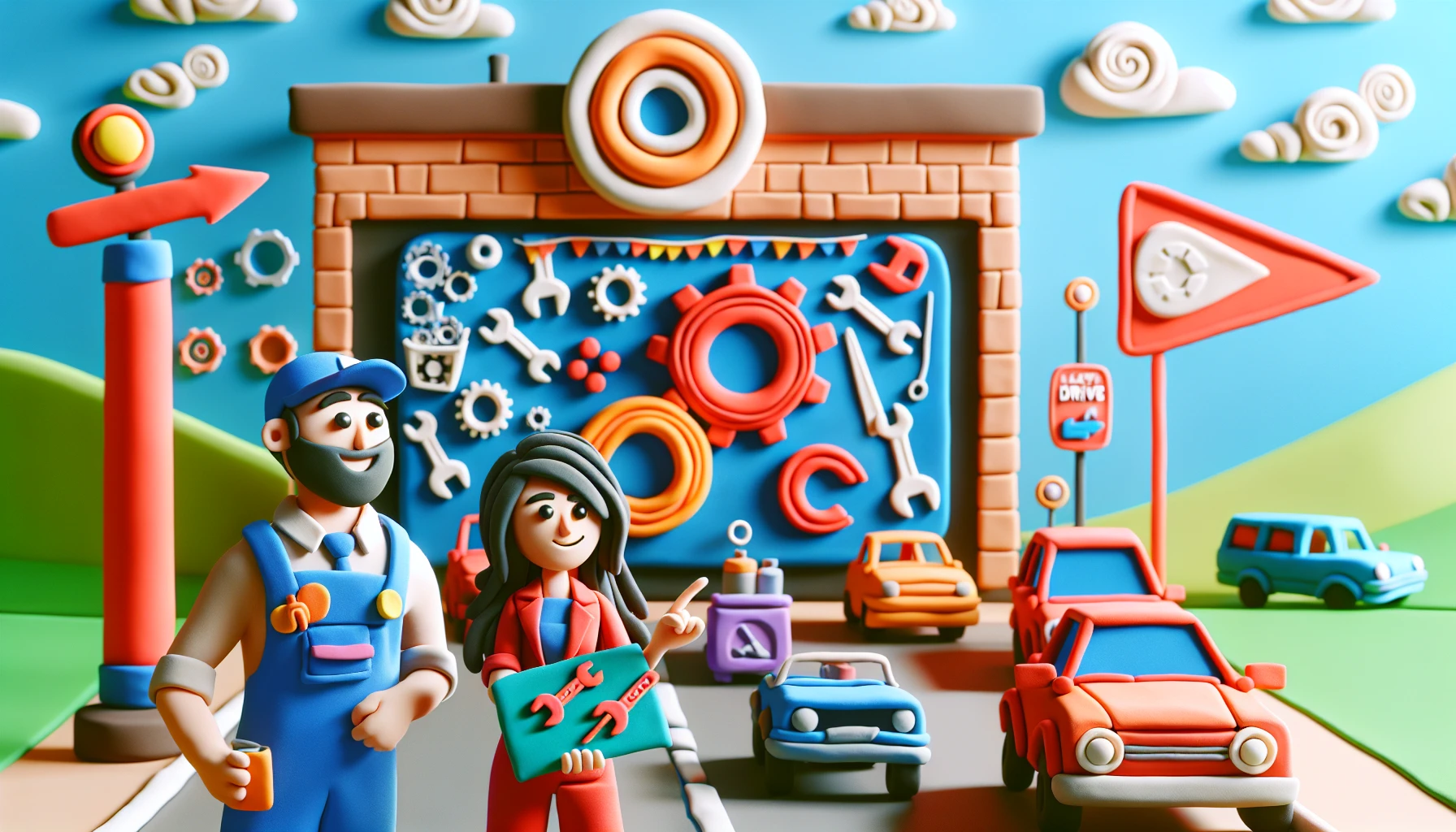 When it comes to marketing your auto repair business, a strategic approach is crucial. With so many competitors vying for the attention of potential customers, you need to stand out in the crowd.
One effective way to do this is by using creative auto repair postcards. These eye-catching direct mail pieces can drive in more customers and help your business thrive. In this article, we'll explore eight tips to help you create successful auto repair postcards that will attract attention and generate leads.
1. Grab attention with a stunning design
In a world filled with visual stimuli, a plain and boring postcard simply won't cut it. Your design needs to wow your audience and capture their attention immediately. Consider incorporating bold colors, eye-catching images, and appealing graphics that reflect your auto repair business. A visually stunning design can pique curiosity and entice recipients to learn more about your services.
2. Clearly communicate your offer
When recipients receive your auto repair postcard, they should immediately understand what you're offering. Whether it's a discounted oil change, hail damage repair, or details about the services you provide, your offer needs to be clear, concise, and compelling. Highlight your unique selling points and make it easy for potential customers to see why they should choose your auto repair shop.
3. Showcase customer testimonials
Prospective customers are more likely to trust your auto repair business if they see positive reviews from satisfied customers. Consider including customer testimonials on your postcards to showcase the quality of your services and the positive experiences of your clients. Authentic and compelling testimonials can help build trust and confidence in your business.
4. Include a strong call to action
Your postcard should have a clear call to action that tells recipients what they need to do next. Whether it's visiting your website, calling a phone number, or stopping by your auto repair shop, make sure the call to action is prominent and easy to follow. Encourage recipients to take the next step and make it as simple as possible for them to reach out to your business.
Hail Damage Auto Repair EDDM Postcard Template 1dq2uygu50
6.5" x 9" Postcard
Hail Damage Auto Repair EDDM Postcard Template tickixnpu3
6.5" x 9" Postcard
Hail Damage Auto Repair EDDM Postcard Template 3livob7ipw
6.5" x 9" Postcard
Hail Damage Auto Repair EDDM Postcard Template rh99cv4zr0
6.5" x 9" Postcard
Hail Damage Auto Repair EDDM Postcard Template 4d8uoxa0m7
6.5" x 9" Postcard
Hail Damage Auto Repair EDDM Postcard Template wjs8iwd8s3
6.5" x 9" Postcard
5. Target the right audience
One of the great advantages of using direct mail postcards is the ability to target a specific audience. Identify your ideal customers and tailor your postcards to their needs and preferences. Consider targeting new movers, new homebuyers, or specific demographics that are more likely to require auto repair services. By reaching the right audience, you can increase the effectiveness of your postcard campaign.
6. Keep it concise and scannable
Attention spans are short, especially when it comes to reading marketing materials. Keep your postcard content concise and scannable, allowing recipients to quickly absorb the important information. Use bullet points, short paragraphs, and subheadings to make it easy for readers to navigate and understand your message. Remember, less is often more when it comes to marketing copy.
7. Leverage a solid direct mail service
One of the big secrets in the print marketing world is just how much easier a postcard campaign can be when you enlist the help of a solid direct mail service. The benefits of utilizing an all-in-one direct mail service, like MyCreativeShop's SnailBlast, are almost endless. With features like USPS approved mailing guides and tracking dashboards, our direct mail solution takes care of everything for you, from printing to postage and mailing services. A solid direct mail partnership provides you with the tools you need to start driving in more customers for your auto repair business.
8. Track and analyze your results
Once you've implemented your auto repair postcard campaign, it's essential to track and analyze the results. Use the tracking dashboard provided by your mailing service to monitor the progress of your campaign. Pay attention to important metrics such as response rate, conversion rate, and return on investment. With this data, you can make informed decisions and refine your future marketing efforts.
Final Thoughts
Creative auto repair postcards can be a powerful tool to attract new customers and boost your business. By following these eight tips, you can create attention-grabbing postcards that effectively communicate your offer, target the right audience, and generate results.
Remember, the key to success is to stand out from the competition and deliver a compelling message that resonates with your target market. So, get creative and start driving in more customers with auto repair postcards today!