Discover meaningful ideas for creating a personalized funeral program.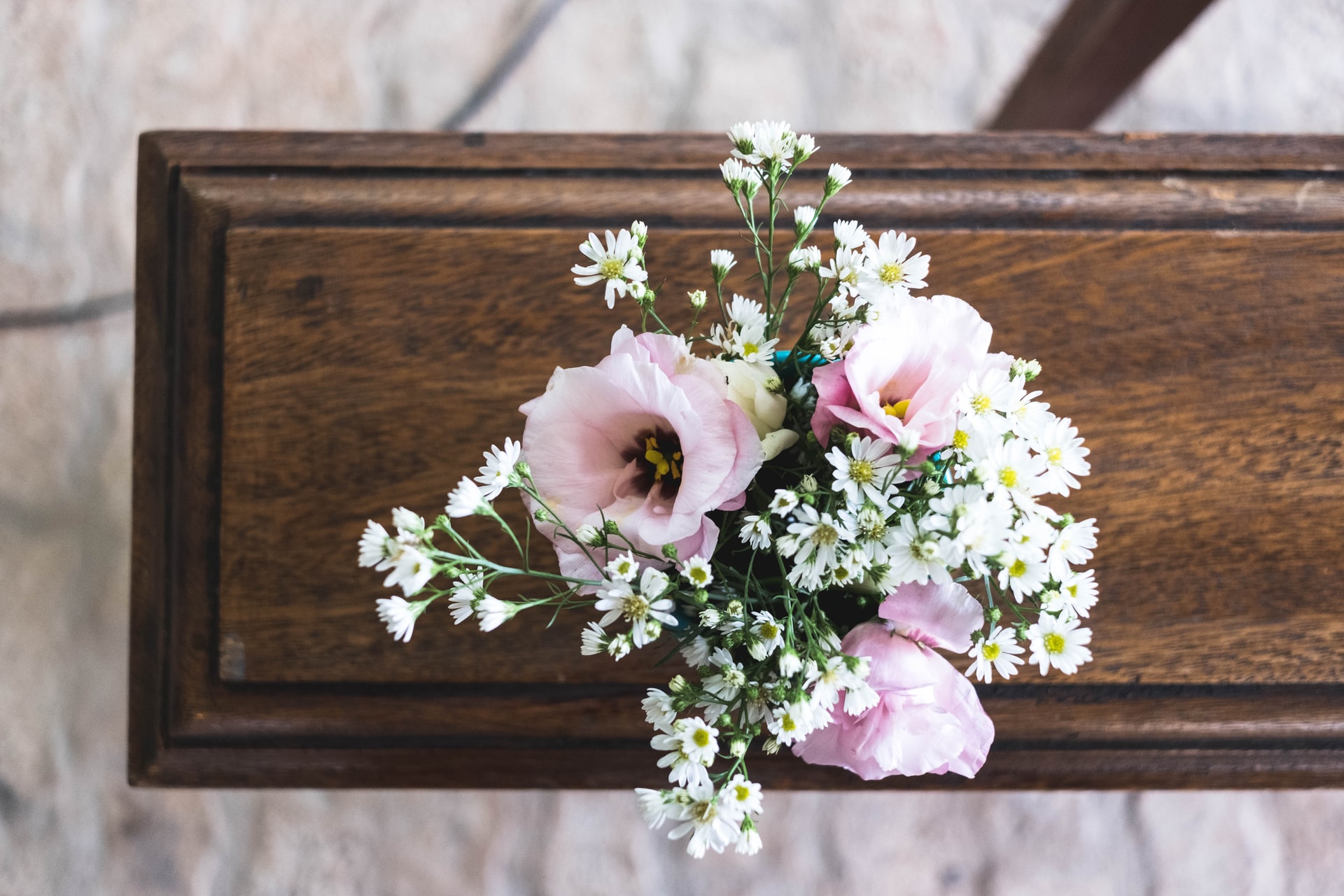 Creating a loved one s funeral program can be a rewarding and enriching experience allowing dedicated time to sit in reflection, cherish shared memories, and fully grieve the loss of a special person. At the same time, it can feel like a lot of responsibility. How can we capture the wholeness and richness of an important person s life in a few short pages?
If you re looking to celebrate your loved one in words and images, we have some ideas to share. Start with the list below and adapt the tips to create your own funeral program that is personal, thoughtful, and meaningful.
1. Spend Time Choosing the Photo
Choosing the right photo (or photos!) is one of the most important ways to make your funeral program more impactful. Seeing our loved ones in the midst of their best days and most cherished memories can make us feel instantly connected in a way that words can t.
There is really no wrong way to choose a funeral program photo, but here are some ideas if you re having trouble narrowing down the right image:
Consider how this person would want to be remembered. Would they want to be seen laughing, sitting at home with family, or volunteering in the community? Choosing a photo that embodies your loved one can make the program feel more right.
Choose a high-quality image with good lighting. If possible, choose an image that s clear and relatively good resolution so it s easy to see. (If you can't find a really clear one, tip #2 is for you!)
Create a montage. Instead of choosing just one image, select four or five that tell a story of this person s life. You could include key life moments, such as a wedding, or a selection from their favorite travels.
The template below makes great use of a simple montage to show three different photos of this person's life.
Tip: If you're not finding great photos yourself, reach out to family and friends! Most people would feel honored to contribute, and you might be surprised at the wonderful photos you receive.
2. Consider Enhancing the Photos
Once you ve chosen a photo that captures the essence of your loved one, you can make it pop a little more by adding extra visual interest. For instance, you might:
Enhance/restore old photos. We recommend the photo-editing app Remini. Using Remini, you can quickly repair blurry spots or enhance low-res photos, making a weather-worn photo look crisper for print.
Add a background photo. In addition to the personal photos you ve selected, consider adding a background photo to set the right tone. A grand landscape or a wide-open sky can be great symbols to reflect on.
Lay text over the photo. Depending on how you design your funeral program, you can lay text directly over the photo for an artistic touch. You could write the person s name or perhaps add a favorite scripture, poem, or quote.
The template below uses a background photo of clouds, which reminds viewers of the heavens and adds a sense of depth and hope. (It also creates nice visual cohesion from the front cover to the inner pages.)
Tip: If you use MyCreativeShop to design your program online, then you ll be able to start with a funeral brochure template and then easily test out different design elements, including photos, background photos, and creative text overlays.
3. Be Creative with the Obituary
One special way to honor a deceased loved one is to put extra thought into their obituary. Instead of writing a straightforward biography, try adding some artistic flourish and unique framing to turn the biography into a captivating story or moving personal account.
Wondering how to do this?
A great tip is to focus on the details to bring those little pieces of a life well-lived to the page. To get your creativity flowing, sit down with a notebook or computer and ask yourself questions like these:
Did this person have a go-to outfit?
What would be their catch phrase?
What did their smile look like? How did their laugh sound? What did their home smell like?
What was a normal day like?
What was their favorite dish in their favorite meal?
What would bring a smile to their face, no matter what?
What s the absolute smallest memory you have that s still uniquely them ?
Tip: If the content gets too long or you're just not a gifted writer, consider using a photo to tell the story for you! You can write a short caption and let the photo do the talking. For example,  Nothing brought a smile to dad s face like a freshly caught Alaskan salmon  beneath a great dockside photo.
4. Choose a Design That Reflects the Person
Memorial service programs should of course be tasteful, but tasteful leaves plenty of room for creativity and expression, too. A more somber and traditional program may be the right fit for some people, but if your loved one was a big fan of color or humor or joy, then don t be afraid to incorporate this into the program.
The template below is a beautiful example of using non-traditional colors (like orange and purple) in a way that's subtle and attractive.
Honoring your loved one means celebrating what made them unique, and you can do this tastefully in nearly any color palette and any design style. Make the program more personalized by incorporating small design elements that reflect anything your loved one held dear:
A favorite color
A favorite flower
A meaningful scripture or religious teaching
Hobbies and interests
Professional pursuits
Military service or decorations
A favorite sports team
A favorite animal
A favorite place
For instance, you might choose the color of their favorite sports team as a border or a subtle background pattern of their favorite flowers.
Tip: If you re struggling to choose design details from the person s life, consider drawing on a universal symbol. For example, water has profound meaning for many of us, and the feelings of renewal created by water images and metaphors can be a great comfort.
5. Add a Quote
Finding the right words to honor your loved one is difficult, even if you happen to be a talented or passionate writer. If you re having a hard time finishing up your memorial service program, you may want to add a quote to your design.
You can choose a quote that reflects on anything at all about this person s life or their passing. It can be a religious scripture from which the bereaved can draw strength, or it can be a humorous quote that captures your loved one's sense of positivity and joy.
Tip: Quotes are extremely versatile and can be placed almost anywhere: on the front cover, before or after the order of service, within the obituary, or as a thought-provoking closing note on the back cover.
Don't Worry About Making It Perfect
As you create your loved one s memorial program, we hope that you ll give yourself the time and space to grieve your loss.
Don t stress too much over getting things just right" or making everything look "perfect." There is no perfection in life, and perfect or not, the act of creating your loved one s memorial program is one of the most special and final gestures of love you can make. That s what matters most.
If you'd like to make sure you have all the essential elements included, head over to our checklist on what to include in a funeral program. To see how our online editor works to design your brochure, you can view our memorial service templates here.