Discover 12 creative fitness brochure ideas to boost your marketing efforts.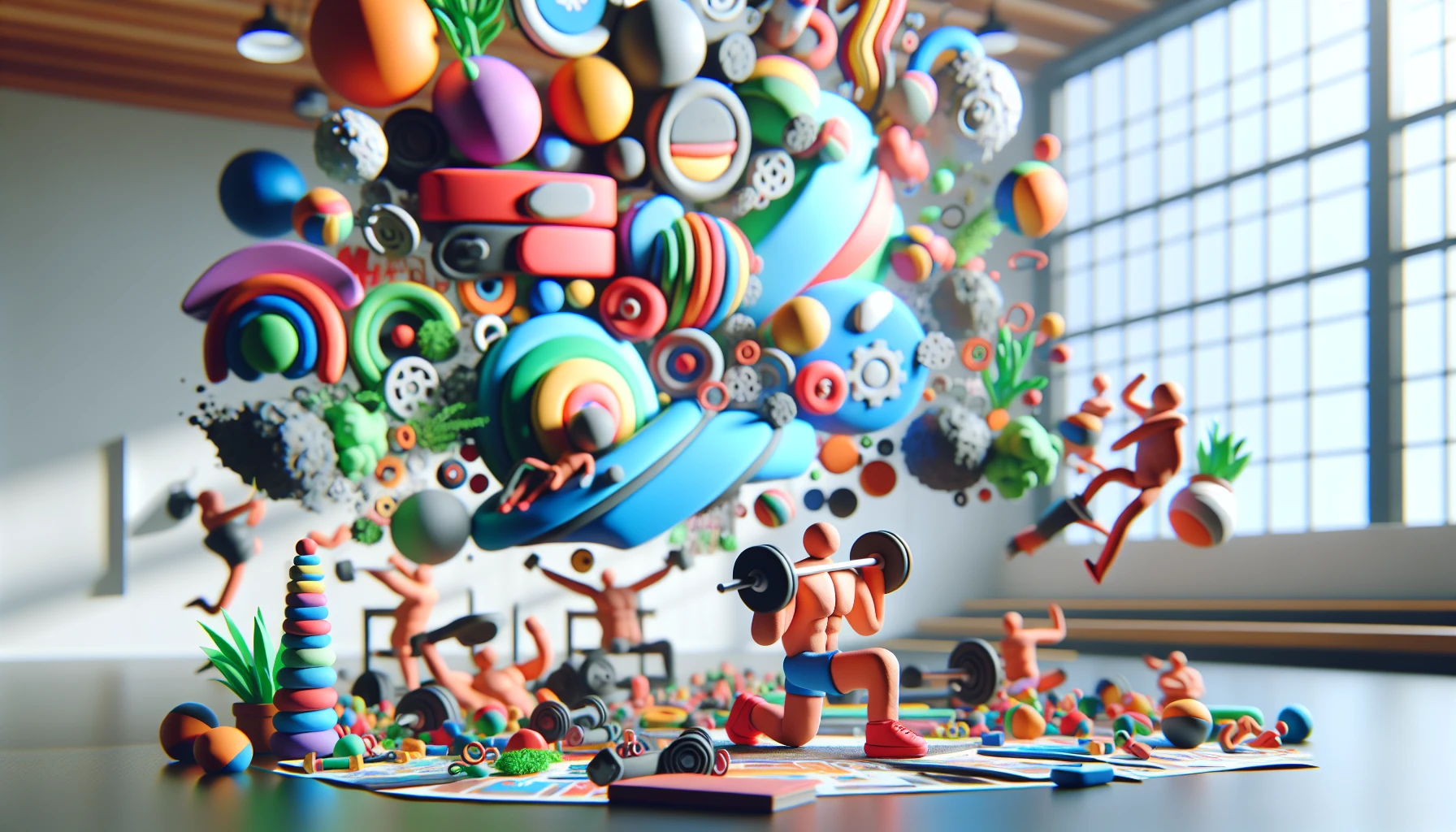 Are you looking for innovative ways to boost your fitness marketing efforts? A well-designed fitness brochure can be a powerful tool to attract new clients, showcase your services, and promote your fitness business.
In this article, we will explore 12 exciting brochure ideas that will help you stand out in a crowded fitness market and pump up your marketing efforts.
1. Create an Irresistible Club Brochure
Highlight the unique features of your gym and engage potential clients with an irresistible club brochure. Feature high-quality images of your facility and include information about group classes, personal training options, and any additional amenities that set your gym apart from the competition.
Edge Fitness Gym Tri-Fold Brochure Template
8.5" x 11" Brochure
Beautiful Gym Bi-Fold Brochure Template
11" x 17" Brochure
Vibrant Gym Fitness Bi-Fold Brochure Template
8.5" x 11" Brochure
Blue Fitness Gym Tri-Fold Brochure Template
8.5" x 11" Brochure
2. Membership Detail Brochure
Give prospective clients a clear understanding of your membership options. Use concise and visually appealing designs to outline the different membership plans, including their benefits and pricing. Make it easy for potential members to make an informed decision and join your fitness community.
3. Showcase Your Fitness Services Offered
Take the opportunity to showcase all the fitness services you offer in one comprehensive brochure. Whether it's yoga, personal training, weight loss programs, or nutrition consultations, visually highlight each service with compelling images and concise descriptions.
4. Special Offer Brochure
Create a sense of urgency and excitement with a special offer brochure. Whether it's a limited-time discount on a membership or a free trial session, make sure to convey the value of the offer clearly. Use attention-grabbing visuals and persuasive copy to entice potential clients to take advantage of the deal.
5. Motivational Brochure
Inspire and motivate your target audience with a brochure filled with uplifting quotes, success stories, and before-and-after pictures. This type of brochure can serve as a constant reminder of what is possible with dedication and a healthy lifestyle, encouraging individuals to take the first step towards their fitness goals.
6. Class Schedule Brochure
Provide an easily accessible class schedule for your gym or fitness studio. Design a brochure that is not only visually appealing but also easy to read and navigate. Include class descriptions, instructor information, and any special events or workshops. A well-organized class schedule can help clients plan their fitness routine and foster a sense of community.
7. Fitness Competition Brochure
Organizing a fitness competition or event? Promote it with a dedicated brochure that showcases the details, rules, and registration information. Include captivating images of past competitions and highlight the benefits of participation. Make sure to create a sense of excitement and encourage individuals to challenge themselves and join in the fun.
8. Boot Camp Brochure
If your fitness business offers boot camp programs, a dedicated brochure can effectively communicate the intensity and benefits of these high-energy workouts. Use dynamic visuals and persuasive language to convey the transformative power of boot camps and attract individuals who are seeking a challenging fitness experience.
9. Educational Workshop Brochure
Position your fitness business as a source of knowledge and expertise by hosting educational workshops. Design a brochure that highlights the topics covered, the benefits of attending, and any guest speakers or industry professionals involved. Empower potential attendees with information that can improve their fitness journey.
10. Instructor Info Brochure
Showcase the expertise and qualifications of your instructors with an instructor info brochure. Include professional profiles, certifications, and personal backgrounds to establish trust and credibility. This type of brochure can help potential clients feel confident in the knowledge and guidance they will receive from your team.
About The Trainers Tri-Fold Brochure Template kusq6ptw46
8.5" x 11" Brochure
About The Trainers Bi-Fold Brochure Template z0y597ymos
8.5" x 11" Brochure
Personal Training Pricing Plan Tri-Fold Brochure Template agbdwvtzg8
8.5" x 11" Brochure
Personal Training Pricing Plan Tri-Fold Brochure Template sn27932b2y
8.5" x 11" Brochure
Personal Training Services Tri-Fold Brochure Template pyx3seadl7
8.5" x 11" Brochure
Personal Training Services Tri-Fold Brochure Template yt9dilqfm0
8.5" x 11" Brochure
11. Retreat Brochure
Escape the daily routine and indulge in a fitness retreat. Design a brochure that captures the serene beauty of the retreat location, highlights the activities and workshops included, and emphasizes the rejuvenating benefits of taking a break to focus on one's health and wellness.
12. Teacher Training Brochure
If you offer teacher training programs for fitness professionals, create a brochure that showcases the curriculum, qualifications, and success stories of your graduates. Provide a clear path for those interested in becoming certified instructors and emphasize the valuable skills they will acquire through your program.
Final Thoughts
These 12 fitness brochure ideas are just the tip of the iceberg when it comes to creative ways to market your fitness business. Whether you choose to implement one or several of these ideas, remember that a well-designed brochure should not only provide information but also inspire and motivate your audience. Take the time to understand your target market and create brochures that resonate with their needs and aspirations.
A well-crafted fitness brochure has the power to attract new clients, promote your services, and ultimately drive the success of your fitness business. Get started today!