Master the art of designing and utilizing spa business cards to attract more clients and elevate your spa's success!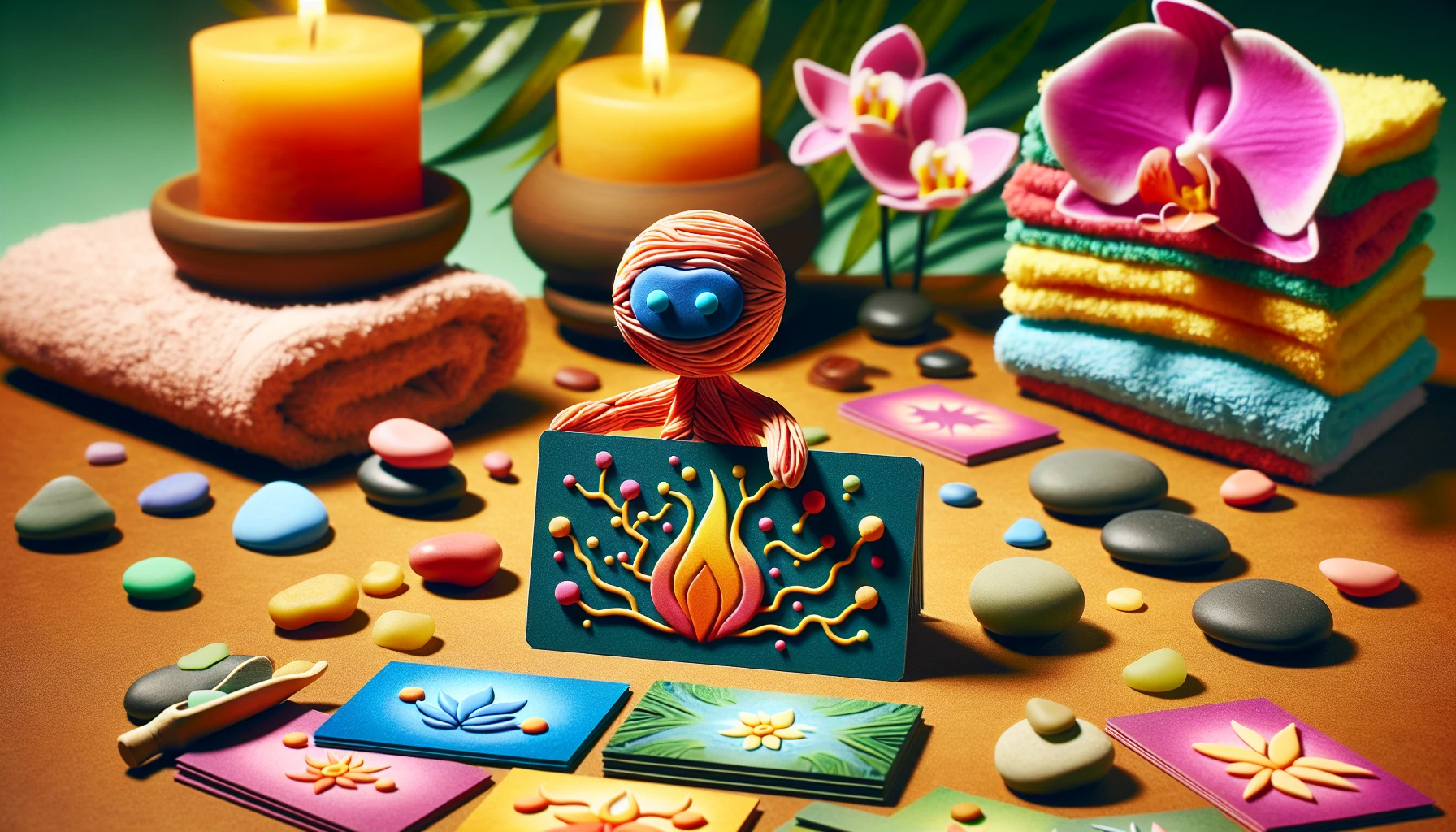 When it comes to promoting your spa, business cards can be the secret weapons that set you apart from the competition. These small but mighty pieces of cardstock hold immense potential for making a lasting impression on potential clients and driving more business your way.
In this blog post, we'll explore 10 proven tips to maximize the impact of your spa business cards, helping you elevate your marketing game and attracting a steady stream of satisfied customers.
1. Design with Tranquility in Mind
A well-designed spa business card should be a visual oasis, instantly evoking feelings of relaxation and tranquility. Use soothing colors, soft fonts, and serene images that reflect the ambiance of your spa. Consider adding a touch of luxury through embossed or metallic finishes to give your business cards an extra touch of elegance.
2. Showcase Your Featured Services
Give potential clients a taste of what your spa has to offer by featuring your signature services on your business cards. Highlight your most popular treatments, such as facials, massages, and body wraps. This not only piques curiosity but also helps potential customers understand the unique experiences they can expect when they visit your spa.
3. Tempt with Limited-Time Offers
Create a sense of urgency by including limited-time offers or discounts on your business cards. Whether it's a seasonal promotion or a special deal for first-time visitors, enticing offers can be the deciding factor that convinces potential clients to give your spa a try. Don't forget to include a clear expiration date to encourage immediate action.
4. Make It Personal with Testimonials
The power of testimonials should never be underestimated. Add a touch of authenticity to your spa business cards by including short, glowing testimonials from satisfied clients. People trust the opinions of others, so these testimonials can give potential clients the reassurance they need to choose your spa over others in the market.
5. Optimize for Contact and Convenience
Make it easy for potential clients to get in touch with you by including all relevant contact information on your business cards. Include your spa's phone number, email address, website, and social media handles. Additionally, consider adding a QR code that directs clients to your online booking system, making it effortless for them to pre-book or schedule their first visit.
Spa Business Card vbyv9ghuan Template
3.5" x 2" Business Card
Relaxing Day Spa Business Card Template
3.5" x 2" Business Card
Relaxing Day Spa Business Card Template
90mm x 55mm Business Card
Relaxing Day Spa Business Card Template
90mm x 55mm Business Card
Relaxing Spa Experience Business Card Template
3.5" x 2" Business Card
Relaxing Spa Experience Business Card Template
90mm x 55mm Business Card
6. Go the Extra Mile with Unique Finishes
In a sea of ordinary business cards, you want yours to stand out. Consider adding unique finishes to your spa business cards, such as rounded corners, spot UV coating, or even scented paper. These subtle touches make a memorable impression and increase the chances of potential clients keeping your card in their wallets for future reference.
7. Network and Collaborate
Spa business cards aren't just for potential clients; they're also a valuable tool for networking with other businesses that complement your spa. Partner with local hotels, wellness centers, or beauty salons and exchange business cards. By sharing referrals with one another, you can tap into new markets and expand your customer base.
8. Offer Exclusive Discounts for Referrals
Turn your loyal clients into brand ambassadors by incentivizing referrals. Include a referral program on your spa business cards, offering exclusive discounts or rewards for clients who refer their friends and family. Not only does this help you acquire new customers, but it also strengthens the bond with your existing ones.
9. Leverage the Power of QR Codes
Take advantage of modern technology by incorporating QR codes into your spa business cards. QR codes can link to your website, online booking system, or a special promotional landing page. This interactive element adds a touch of sophistication and convenience, making it easier for potential clients to explore your spa digitally.
10. Use It as a Reminder
Your spa business cards can do more than just promote your services; they can also serve as gentle reminders for your existing clients. Print appointment reminders or loyalty program details on the back of your business cards, giving your clients something tangible to hold onto while staying organized and loyal to your spa.
Closing Thoughts
So there you have it - 10 proven tips to maximize the impact of your spa business cards. Remember, these little pieces of cardstock are powerful marketing tools that can elevate your spa's brand and boost your customer base.
Let your creativity flow and design business cards that capture the essence of your spa, leaving a lasting impression on anyone who crosses paths with them. Start implementing these tips today and watch your spa thrive!